01:00 AM EDT 04/25/2015
CBS
Credit:

CBS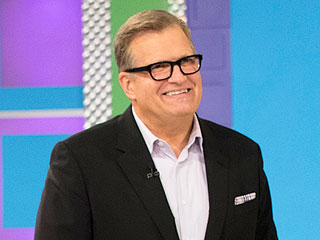 Originally posted 04/16/2015 05:30PM
They'll come on down – then they'll say "I do."
Credit: Kevin Winter/Getty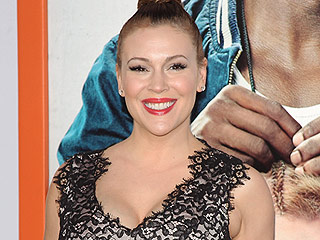 Originally posted 03/31/2015 04:30PM
Alyssa Milano is a proud mama and doesn't care if her body shows it.
Credit: Monty Brinton/CBS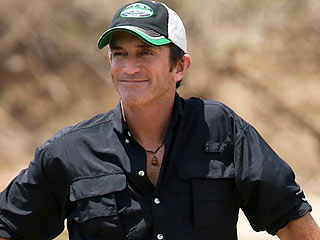 Originally posted 02/25/2015 03:40PM
It happens during every season of Survivor: A contestant is backstabbed.

During the final tribal council, one of the competitors is inevitably shocked – shocked! – that an ally would lie to them. They throw around words like "integrity" and "honor." Some even cry.

As the scenario unfolds, host Jeff Probst watches with an amused smile on his dimpled face. "It's fascinating," he tells PEOPLE. "I'm constantly entertained."

Was he entertained while filming the show's 30th season, premiering on CBS on Wednesday night? Probst says that Survivor: Worlds Apart, which divides its 18 contestants by profession, will be one of the franchise's strongest seasons yet.
Credit: John Paul Filo/CBS/Getty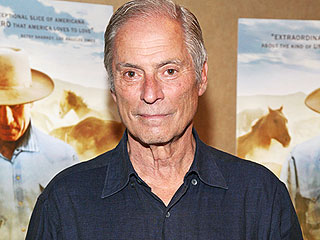 Originally posted 02/23/2015 01:30PM
Sunday night, as Hollywood was paying tribute to itself at the Oscars, CBS remembered one of its own brightest stars, veteran newsman Bob Simon, who died in a Manhattan car crash Feb. 11 after spending 47 of his 73 years gracefully and expertly covering stories around the world.

"He was a brilliant combination of sophistication and street smarts who liked to tell people he was just a Jewish kid from the Bronx," his 60 Minutes colleague Steve Kroft said of Simon.
Originally posted 02/20/2015 07:10PM
Fans have a lot of questions about Magic Mike XXL: Will it be sexier than the first movie? Just how much clothing will we get to see stripped off?
Credit: Getty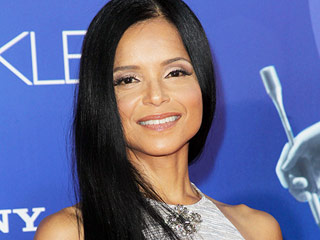 Originally posted 02/11/2015 10:15PM
Former The Young and the Restless star Victoria Rowell is suing the show's network and producers for racial discrimination – and she's pointing the finger at CBS president Les Moonves.
Credit: Monty Brinton/CBS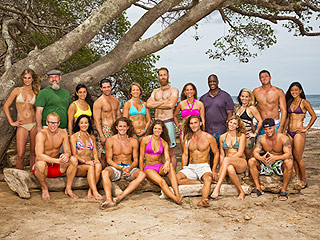 Originally posted 01/21/2015 12:00PM
Survivor is one of those shows that rises and falls on its casting. When the contestants are interesting, we get a stellar season like last spring's Survivor: Cagayan. If the cast is bland, we get a mediocre season like last fall's Survivor: San Juan Del Sur. (Don't take our word for it; even host Jeff Probst called it a "frustrating" season.)

But Survivor is shockingly resilient. Now entering its 30th season, it has been around so long that this season's youngest contestant was in the first grade when the show premiered. She's now 22.

This season, producers have divided the 18 contestants of Survivor: Worlds Apart into three tribes based on socioeconomic status. There's a white collar tribe: professionals and executives. The blue collar tribe includes a cop, hairdresser and postal worker. The no-collar tribe is full of bohemians who sell coconuts or design jewelry.
Credit: Everett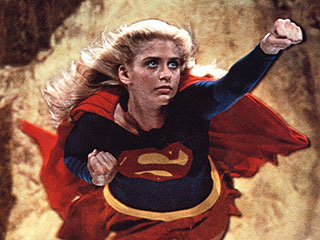 Originally posted 01/12/2015 03:00PM
CBS hasn't had much luck with genre dramas, but it has high hopes that a certain caped crusader will fly for the network.

The network has given a series commitment to Supergirl, a DC Comics character that was first introduced to fanboys and girls in 1959. The drama from Greg Berlanti (co-showrunner for The CW's Arrow) will zero in on Superman's cousin, Kara Zor-El, who is equally as powerful as her male counterpart – and just as allergic to Kryptonite.

Though Supergirl is expected to be played by an unknown, 20-something actress, CBS Entertainment Chairman Nina Tassler is confident the actress and role will fit nicely alongside more mature characters like The Good Wife's Alicia Florrick (Julianna Margulies), Extant's Molly Woods (Halle Berry), and Madam Secretary's Elizabeth McCord (Téa Leoni).
Credit: Monty Brinton/CBS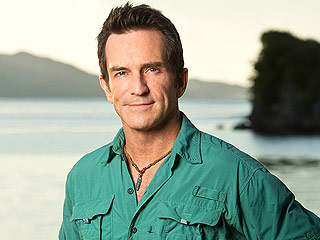 Originally posted 12/17/2014 10:00AM
There are good seasons of Survivor, and there are seasons that just never get off the ground. Survivor: San Juan Del Sur looked like it would be the latter, until a run of solid episodes near the end redeemed it.

After the first Blood Vs. Water was a critical and ratings success in 2013, the show returned to the same format this season – only to find that lightning hadn't struck twice.

Even Jeff Probst, Survivor's biggest cheerleader, acknowledges the struggle of San Juan Del Sur. "We came off of four fantastic seasons in a row: Philippines, Caramoan, the first Blood vs. Water and Cagayan, he says. "So this one just feels different, because it follows such great seasons. But it got a lot better as it went along."

But even middling seasons of Survivor can be fascinating, and the long-running CBS series remains the gold standard for competition reality shows. Here, Probst, 53, tells PEOPLE what went wrong with this season – and what went right.
Credit: Richard Cartwright/CBS/Getty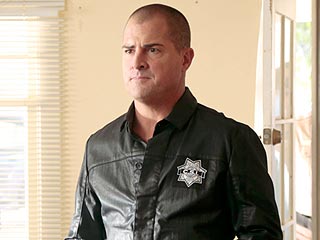 Originally posted 11/25/2014 08:35AM
George Eads – one of the last remaining members of CSI's original ensemble – will leave the CBS drama at season's end.

TV Guide reports that Eads's decision to leave the show that made him a household name was an amicable one. His departure from playing Nick Stokes will apparently be tied to the ongoing Gig Harbor Killer case.
Advertisement
The most buzzed about stars this minute!
Treat Yourself! 4 Preview Issues
Got a News Tip?
Send it to our People.com editors!