11:04 AM EDT 09/26/2016
Animal Charities
Credit:

Courtesy Fetch Wisconsin Rescue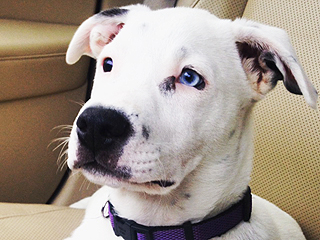 Originally posted 07/10/2015 11:20AM
Home. Some pets never have one to call their own. We'd like to help change that by introducing you to an extraordinary adoptable pet every week. Today, meet Oscar, a pup currently being fostered through Fetch Wisconsin Rescue of Madison, Wisconsin.
Credit: Naankuse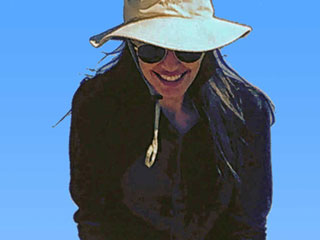 Originally posted 07/06/2015 05:00PM
On a recent trip to Namibia, Angelina Jolie Pitt secured the sweetest gift for her daughter Shiloh.

The actress, 40, visited the country's Naankuse Foundation, a nonprofit dedicated to protecting native wildlife and stopping human-animal conflict in Africa.

The foundation has a special relationship with the Jolie-Pitt family. In 2010, four years after Shiloh was born in Namibia, mom and dad created the Shiloh Jolie-Pitt Foundation to help the Naankuse Wildlife Sanctuary with its efforts.
Credit: Courtesy Pet Connect Rescue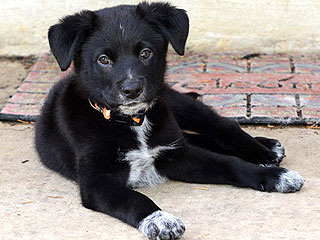 Originally posted 07/03/2015 10:00AM
Home. Some pets never have one to call their own. We'd like to help change that by introducing you to an extraordinary adoptable pet every week. Today, meet Reggie, a puppy currently being fostered through Pet Connect Rescue of Potomac, Maryland.

This 10-week-old lab/border collie mix is safe now, but just a few weeks ago he was trying to survive on his own. This adorable boy was found by the Pickens County Animal Control on the streets of South Carolina and was plucked from a local shelter by two rescuers. When he was old enough, he was transferred to Pet Connect Rescue, where foster mom Catherine Edwards kept up with his round-the-clock feedings.
Credit: Caroline Eller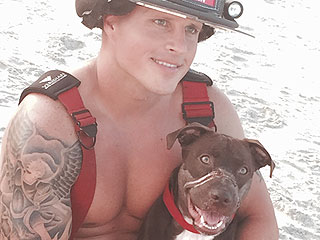 Originally posted 07/01/2015 03:00PM
Pecs and paws – that's what the soon-to-be-released Charleston Firefighter Calendar is serving up for 2016.

One of the paw-some stars of the latest edition, which benefits abused animals, is Caitlyn, the South Carolina dog who made headlines in May when she was found with her muzzle taped shut.

As these photos show, this courageous pooch has clearly bounced back from the brink – surgery to reconstruct her lips, cheeks and tongue was successful – and, more than a month after her story came to light, she has moved in with a medical foster family, where a veterinary employee is currently caring for her, ABC News 13 reports.
Originally posted 06/30/2015 04:30PM
Someone deserves a hefty tip!

A pizza delivery man in Orlando, Florida, went beyond the call of duty this weekend when he helped an injured puppy he saw while delivering a pie.

WKMG News 6 reports that Central Florida authorities were notified on Sunday about the injured pooch, who apparently resided at the home where the man made a delivery.

When Animal Services responded to the call, the owner surrendered the puppy to them. The owner claimed that his dog had sustained the wound on her left front leg from another dog in the neighborhood. An investigation is pending, the report said.
Credit: Marina Dervan and Mark Barone
Originally posted 06/26/2015 05:00PM
Stacked ten high, they span the length of two football fields and outsize Michelangelo's famous Sistine Chapel ceiling paintings. But for Jacksonville, Florida, artist Mark Barone and partner Marina Dervan, the collective masterpiece of thousands of 12x12 portraits dubbed An Act of Dog is more than a work of art – it's a heartfelt call to action.

"A camera can't give an image soul," Barone says in the trailer for the upcoming PBS documentary on the project. "But an artist can."

To that end, Barone set out to paint the soulful faces of 5,500 shelter pets that were euthanized over the past few years – each portrait representing one of the 5,500 dogs lost to America's kill shelter system daily. That's 1.2 million dogs put down each year because shelters are simply out of space and the animals are out of time.
Originally posted 06/26/2015 03:00PM
It took two and a half hours to remove a seemingly infinite amount of dirty, matted fur. It was hardened and heavy, weighing five pounds.

But the horrific circumstances of Harry's rescue by a shelter in Kansas City, Missouri, don't end there. The Chow Chow is missing most of his nose and he's partially blind due to scarred corneas from his eyelashes growing into his eyes, reports FOX 4 KC.

Underneath all that fur, staff at the KC Pet Project found a sweet but emaciated dog, who suffered like this for far too long.
Originally posted 06/26/2015 01:20PM
When actress Rachel Brosnahan saw an elderly dog alone and struggling in a Santa Fe, New Mexico, dog park, she knew she had to do something.

The Manhattan and House of Cards star was walking with her own two pups when she spotted the dog who appeared to be dehydrated.

"He kept trying to stand up on his front legs, but his back legs had totally given out, we thought he was injured," Brosnahan, who is filming the second season of Manhattan in Santa Fe, told KRQE News 13. "The poor guy had just been toasting out there I think. We brought him some water and called Animal Services."
Credit: Rolland E. Heagy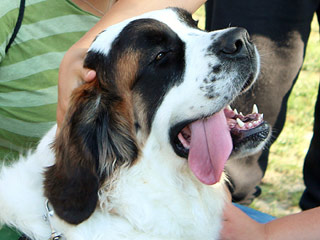 Originally posted 06/26/2015 09:35AM
Midpoint in the sorrow following the church shootings last week in Charleston, South Carolina, big slobbery dog kisses helped to spread comfort among the emotionally wounded.

As thousands of people rallied at a park across the bridge from the city on Sunday to honor the victims, Porsha (a St. Bernard) and George (a labradoodle), certified therapy dogs with the nonprofit, all-volunteer HOPE Animal-Assistance Crisis Response, went to work communicating peace and love in their own way.

Handlers Cindy Becker and Julie Scott say that their dogs offer relief to everyone – from first responders to trauma victims, to children who just want a kiss and a wag. "We let people approach us," says Scott told PEOPLE. "Our dogs offer unconditional comfort, even if it's just five minutes with this loving, calming animal."
Credit: Sarah's Treasures Rescue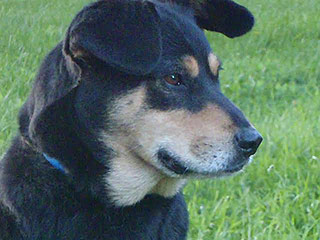 Originally posted 06/26/2015 09:00AM
Home. Some pets never have one to call their own. We'd like to help change that by introducing you to an extraordinary adoptable pet every week. Today, meet Keena, a pup that was scooped up from the Pine Ridge Indian Reservation in South Dakota, where the tribal council began rounding up stray dogs late last year.

Whether this mutt knows it or not, she is very lucky – many of the strays found roaming the reservation have been killed, according to the Rapid City Journal. She was saved by LightShine Canine and hitched a ride to Sarah's Treasures Rescue in Watertown, South Dakota, in November.
The most buzzed about stars this minute!
Treat Yourself! 4 Preview Issues
Got a News Tip?
Send it to our People.com editors!