09:16 AM EDT 05/23/2013
Celebrity Blog
Credit:

Courtesy Harley Pasternak; Getty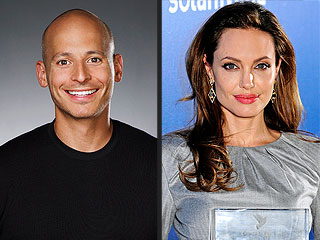 Originally posted 05/22/2013 02:45PM
Recently, Angelina Jolie revealed that she "decided to be proactive" and underwent a preventive double mastectomy upon discovering she had the gene that would most likely cause her to develop breast cancer.

I enjoy her movies and admire her work with the U.N., but I truly respect her for being such an incredible role model for women who are faced with similar odds.

Arguably one of the most beautiful women in the world, Angelina is redefining femininity, beauty, strength, and setting an example of how WE can make decisions and take actions that can actually increase our span and quality of life.

For many, Angelina's surgery (and her plan to undergo another surgery to remove her ovaries) may seem hard to relate to, and somewhat extreme.  Not all of us are faced with the odds that Angelina faces (or should I say, DID face).
Credit: Courtesy Elisabeth Rohm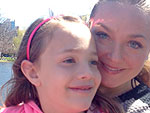 Originally posted 05/16/2013 08:00PM
The Client List star relates her experience while filming in the city during last month's bombing
Credit: Courtesy Harley Pasternak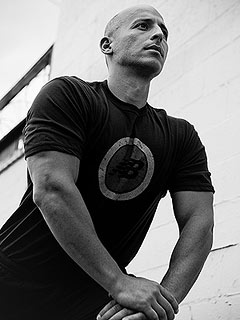 Originally posted 05/15/2013 03:00PM
Is seven minutes of exercise all you need to get red-carpet ready?

A few years ago, the U.S. government came up with a set of pretty aggressive guidelines that every American should meet for physical activity. The Physical Activity Guidelines for Americans recommended that adults get at least 2.5 hours each week of moderate-intensity, aerobic activity, such as walking, or 1 hour and 15 minutes a week of vigorous-intensity aerobic activity, such as jogging, or a combination of both.

The guidelines also recommended adults do muscle-strengthening activities at least two or more days every week.
Credit: Monty Brinton/CBS (2)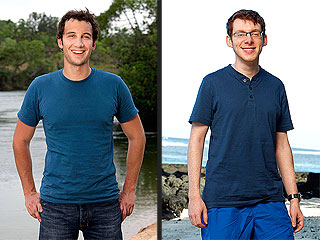 Originally posted 05/13/2013 02:15PM
"What I have to do is focus on the positive, visualize success, and just get these negative thoughts out of my head."
– John Cochran, Survivor: South Pacific

Cochrowned! On Sunday, Survivor super fan John Cochran swept the challenges and swept our hearts. More importantly, he swept the jury votes, becoming the third winner in Survivor history – after JT and Earl – to shut out his opposition. Congratulations, Cochran! You win a million bucks and the final Fishy!

When the season started, I thought Cochran was DOA. He was physically maladroit, he was a known backstabber and his skin blistered on exposure to sunlight.

But the politics of the Favorites tribe favored him. Phillip, Andrea and Dawn wanted to work with him while they settled old vendettas. Cochran served as therapist to a group of volatile players.
Credit: Monty Brinton/CBS (2)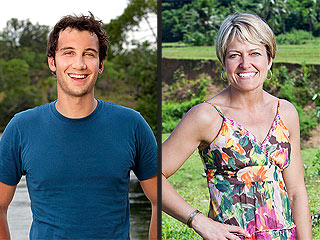 Originally posted 05/09/2013 10:45AM
Stephen Fishbach was the runner-up on Survivor: Tocantins and has been blogging about Survivor strategy for PEOPLE.com since 2009. Follow him on Twitter @stephenfishbach.

"You're here to win, so why take chances?"
– Brenda Lowe, Survivor: Nicaragua

What Survivor: Caramoan lacks in brains, it makes up for in tears. What this season has missed in strategy, it's delivered in breakdowns. I joked early on that this cast of Looney Tunes would lead to a daffy season. Has there ever been a final six more prone to bug-outs?
Credit: Adam Taylor/ABC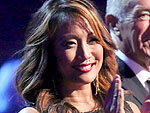 Originally posted 05/08/2013 05:15PM
The show's judge talks sexy dresses – and tossing her jewelry into the audience
Credit: Courtesy Harley Pasternak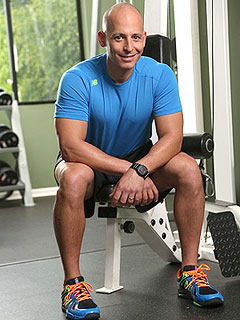 Originally posted 05/08/2013 03:00PM
I'm constantly scouring scientific journals so I can stay on the cutting edge of all things nutrition, fitness and health, and that way keep my clients informed.

As a result, I often come across several interesting studies that I think readers of this blog will find helpful and relevant to their own health goals. So this week, I'm going to give you the highlights of a few new studies that I find newsworthy.
Credit: Jenni Anspach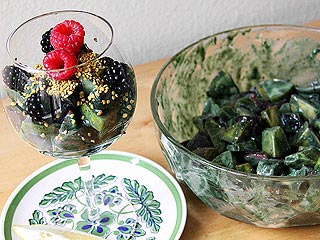 Originally posted 05/06/2013 06:00AM
DAY 27 of Mandy Ingber's Y28 Body Revolution
Credit: Monty Brinton/CBS (2)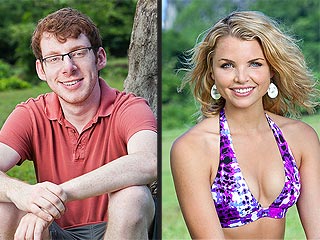 Originally posted 05/03/2013 04:30PM
"It's a little hard to be living with people for 32 days and have these relationships and what you think is trust, and then find out they've been lying to you the entire time!" - Andrea Boehlke, Redemption Island

We've been waiting for this moment all season. With antagonists Malcolm and Reynold twirling their mustachios from the jury bench, the remnants of Stealth R Us have to turn on each other. For 33 days, the Favorites have coasted in their easy majority, kept in lockstep by Phillip's relentless drumbeat. With only seven players left, who will take the reins?

The episode came down to an amicable power struggle between Cochran and Andrea. Cochran wants to protect his bestie Dawn and ensure he's part of every alliance. Andrea wants to keep her boy toy Eddie and take out the adorable Brenda.
Credit: Courtesy Harley Pasternak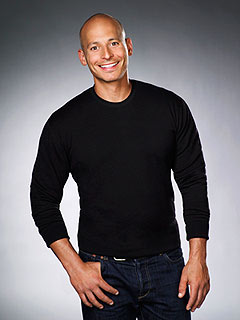 Originally posted 05/01/2013 12:35PM
I'm about as bad at gardening as I am at fishing (or any other outdoor hunter/gatherer activity).

Regardless, my curiosity got the best of me when I saw the sprawling fruit and vegetable garden at my friend Maria Menounos's house. From eggplants and carrots, to lemons and lettuce, she has a cornucopia of crops in her backyard.

Not one for treadmills or spin classes, Maria finds an hour of gardening a few times a week not only gets her heart rate up, but she gets to eat more nutritious, and often, better tasting food.

Where do I sign up?
Advertisement
The most buzzed about stars this minute!
Treat Yourself! 4 Preview Issues
Got a News Tip?
Send it to our People.com editors!