05:43 PM EDT 04/13/2013
Connecticut School Shootings
Originally posted 04/03/2013 05:00PM


They still reach for little hands that are no longer there. They dream of their warm hugs, hoping not to wake up.

For parents of the 20 first-graders from Sandy Hook Elementary School whose lives were cruelly cut short on Dec. 14 their grief knows no bounds.

"We've been given an impossible life to live," says Jessica Rekos's mother Krista. "I don't know how to live my life without my little girl."

At home, many of their siblings keep their memories alive. Daniel Barden's sister, Natalie, is keeping a journal of stories for her brother. Josephine Gay's two older sisters look through old videos to listen to her laugh.

And when Noah Pozner's sister, Sophia, recently put together a Lego spaceship, she announced: "Noah helped me put it together."
Credit: Google/AP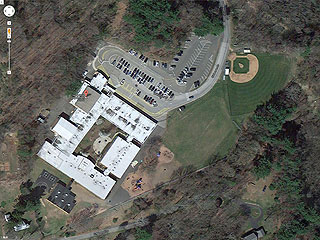 Originally posted 03/28/2013 11:40AM
Sadness and shock still continue to build over the Dec. 14 Sandy Hook Elementary School shootings in Newtown, Conn.

After a three-month investigation, the state prosecutor overseeing the case said Thursday that Adam Lanza, 20, murdered 26 people within five minutes of storming into the school before turning a gun on himself. Wednesday night state police night briefed families of the victims on what was recovered from Lanza's home and car, among other findings.

Among the chilling inventory, reports The New York Times, were a large array of ammunition and weapons that included rifles, knives and samurai swords, as well as damaged computer equipment, journals and a newspaper clipping of a school shooting at Northern Illinois University.
Credit: Nigel Parry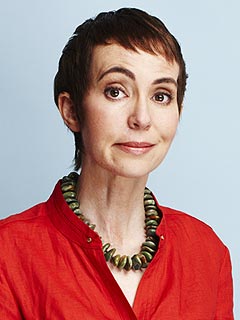 Originally posted 01/04/2013 08:00AM
Gabrielle Giffords, the former member of Congress from Arizona who was gunned down at a Tucson shopping center two years ago – and then courageously fought to recover from her injuries – will meet privately Friday with the families of the Sandy Hook school in Newtown, Conn.

The event will be held at a private home and is not open to the public.

Giffords, 42, sharing a Facebook post from her husband, former astronaut Mark Kelly, after the Dec. 14 school shootings, said that the time was now to begin a national dialogue on strengthening gun control. This week, she and Kelly met with New York City Mayor Michael Bloomberg, a staunch gun-control proponent, on the issue.
Credit: Lucas Jackson/Landov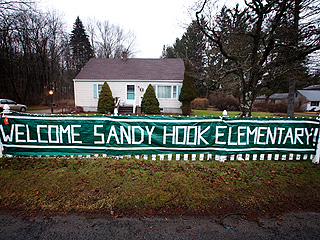 Originally posted 01/02/2013 11:05AM
When Sandy Hook students return to a new school on Thursday, they will find their setting looking nearly exactly like their previous classrooms, right down to the pictures on the walls.

Before the move, some teachers even took photos of their old classrooms at Sandy Hook to better prepare their new classrooms and offer frightened and traumatized students some comfort as they try to get back to normal after the Dec. 14 shootings that left 27 people dead, including their beloved principal Dawn Hochsprung, ABC News reports.
Credit: Shannon Hicks/Newtown Bee/Reuters/Landov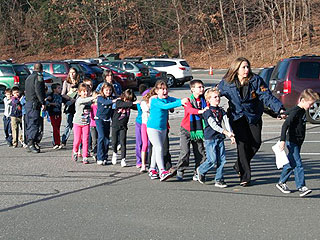 Originally posted 12/23/2012 06:00PM
The Sandy Hook massacre, in which 20 innocent children and six heroic elementary school faculty members were gunned down last Friday, is particularly difficult for people – even those thousands of miles away from Newtown, Conn. – to process, according to mental health experts.

"This tragedy is so deeply affecting the national psyche, reminding us of 9/11, because of its assault on Norman Rockwell's vision of America," psychiatrist Carole Lieberman tells PEOPLE.

Friday was proclaimed a national day of mourning for those lost a week ago, with a moment of silence called for at 9:30 a.m. Eastern time, as 26 churchbells rang in Newtown and elsewhere. In addition, First Lady Michelle Obama sent an open letter of condolence to the town, saying the entire nation "is holding you in our hearts."

But how do those directly involved with the tragedy find the strength to cope?
Credit: Courtesy Jen Maksel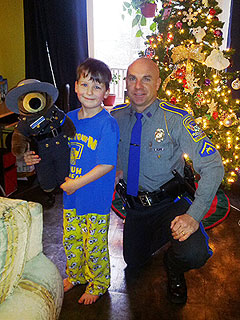 Originally posted 12/21/2012 07:00PM
Jen Maksel knows she's one of the lucky ones. Her 7-year-old son, Bryce, escaped last Friday's carnage by fleeing hero teacher Vicki Soto's classroom when the gunman looked away. But that doesn't mean it's been easy. Her son lost three of his best friends, several classmates and two of his beloved teachers that day.

"I'm completely exhausted," she tells PEOPLE this week as Newtown, Conn., sees funeral after funeral, tiny coffin after tiny coffin. "It's just so sad."

Last Friday morning Maksel, 42, was just drifting off to sleep after working an overnight shift then putting her kids on the bus when her phones began ringing off the hook. Before she could answer them, a neighbor began pounding on her front door yelling, "There's a school shooting at Sandy Hook!"

She jumped in her car and headed to the school.
Credit: Howard Simmons/NY Daily News/Getty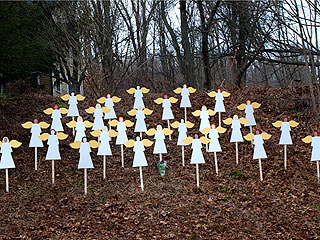 Originally posted 12/21/2012 09:00AM
As another day of painful funerals is scheduled to take place on Friday, seven days after the tragedy that took the lives of 20 children and six educators at the Sandy Hook Elementary School in Newtown, Conn., First Lady Michelle Obama is telling the community there that the entire nation is "holding you in our hearts."

"As a mother of two young daughters, my heart aches for you and your families. Like so many Americans, I wish there were something – anything – I could do or say to ease your anguish," Mrs. Obama states in an open letter published in Friday's Hartford Courant.
Credit: Scott Gries for People.com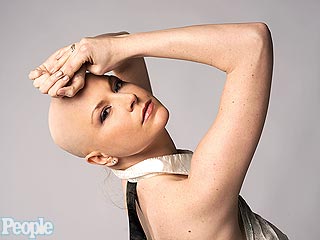 Originally posted 12/20/2012 11:30AM
In her PEOPLE.com blog, Diem Brown, the Real World/Road Rules Challenge contestant recently diagnosed with ovarian cancer for the second time, opens up about her desire for a child and the ups and downs of cancer and fertility procedures.

Watching a loved one go through a "hardship" makes you feel helpless; you want to fix their problem, heal their pain, alleviate their stress.

So we send flowers, cards, gift baskets, etc., to let them know they are always on our minds. We also participate in Race for the Cure-type events to show them we want to "fix" the hardship they are facing. You may still feel helpless to heal a loved one's pain, but you have shown you are with them in their fight. You have become their advocate.

Another type of helpless feeling comes from a story on the news, like the devastatingly tragic, almost-unbearable-to-read shooting at Sandy Hook Elementary in Newtown, Conn.

You instantly feel pain and utter anguish inside as the inconceivable reality burns through your chest. You feel so deeply connected to the people affected by the devastation but you don't know how to help. You feel helpless.
Originally posted 12/20/2012 10:05AM
It takes a lot to bring out Simon Cowell's softer side.

But the normally acerbic X Factor judge choked up Wednesday night as he introduced the show's emotional tribute to the Sandy Hook shooting victims – in what he later said was an extremely difficult moment for him.

"I would say it was the hardest thing I've ever had to do on TV in my life," Cowell, 53, said after the show, in which Carly Rose Sonenclar, Tate Stevens and Fifth Harmony made their final performances of the season.
Credit: Allison Joyce/Getty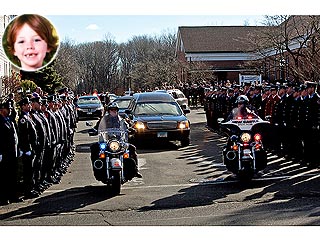 Originally posted 12/20/2012 08:20AM
Daniel Barden of Sandy Hook Elementary School in Newtown, Conn., wanted to be a fireman when he grew up – only the 7-year-old doesn't get to grow up.

Honoring the first-grader at Daniel's funeral Wednesday at Saint Rose of Lima Church was an honor guard of 100 uniformed firefighters from New York City and Connecticut's Simsbury, New London, Lyme and elsewhere, reports the Connecticut Post.

Their entire number flanked both sides of the driveway of the church and stood at attention as Daniel's grief-stricken family rode by in the funeral procession. Bagpipes played "America the Beautiful."

Daniel, who played soccer and swam on the Newtown Torpedoes swim team, received a fireman's funeral.
Advertisement
The most buzzed about stars this minute!
Treat Yourself! 4 Preview Issues
Got a News Tip?
Send it to our People.com editors!