11:57 PM EDT 05/23/2013
Crime & Courts
Credit:

Splash News Online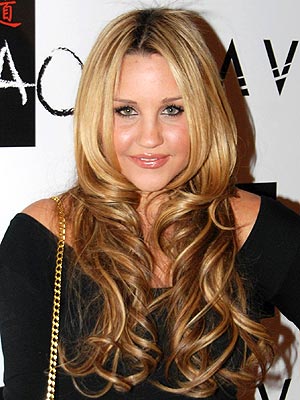 Originally posted 05/23/2013 11:25PM
Amanda Bynes was arrested Thursday night at her New York apartment for reckless endangerment and underwent a psychiatric evaluation at the hospital, according to a report.

The former child star, 27, who has a history of DUI and other automobile-related cases in Los Angeles courts, has attracted attention for a series of provocative Twitter postings and almost daily media accounts of unusual behavior.

Officers responding to a report of a disorderly person arrested her at her Manhattan high-rise apartment after she threw a bong out the window, News 4 New York reports.

She underwent a psychiatric evaluation at Roosevelt Hospital and then was processed at the police station, according to reports.
Credit: Fernando Nunez/Jam Media/LatinContent/Getty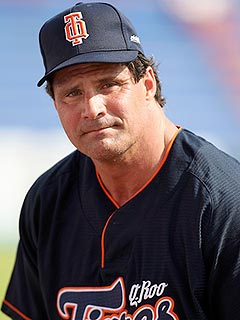 Originally posted 05/22/2013 03:20PM
Former major league baseball slugger Jose Canseco is a person of interest in a sexual assault in Las Vegas, according to police.

On Wednesday, the Las Vegas Metropolitan Police Department issued a statement saying they are "currently investigating" the case, and "Jose Conseco has been named as the suspect in this investigation. At this time no charges have been filed and our investigation remains ongoing."

"Per department policy neither victim information or investigation details are available for release," the statement continues.
Credit: Loic Venance/AFP/Getty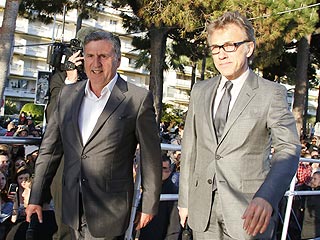 Originally posted 05/18/2013 07:55AM
A live outdoor television broadcast from the Cannes Film Festival was briefly interrupted Friday when what sounded like gunshots sent crew and spectators scurrying for cover.

Actors Christoph Waltz and Daniel Auteuil were among guests being interviewed on the Canal Plus program Le Grand Journal when what sounded like gunfire rang out.

Television footage showed Auteuil and Academy Award winner Waltz – a member of the Cannes festival jury – scrambling from the seaside stage with dozens of others as a voice said "there's someone shooting."
Credit: Hardman Photography/AP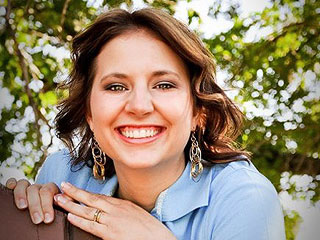 Originally posted 05/17/2013 04:45PM
When Utah police led 20 searchers and five cadaver dogs onto a property in Salem, Ore., this week, they were acting on suspicions that Susan Cox Powell was buried there – and that the man who buried her was not her late husband, Josh Powell, but rather his brother, a politician and graduate student who later committed suicide.

Susan's father, Charles Cox – who has worked tirelessly with authorities to find his daughter – shares with PEOPLE that West Valley City, Utah, police believe Josh's brother, Michael Powell, was an accomplice in her murder.

According to Cox and other sources, detectives believe Josh drove the couple's Town & Country van hundreds of miles northwest in a snowstorm in December 2009 as his and Susan's two young sons, Charlie and Braden, slept in the backseat. They believe Josh turned Susan's body over to Michael, who buried her.
Credit: Gregory Pace/BEImages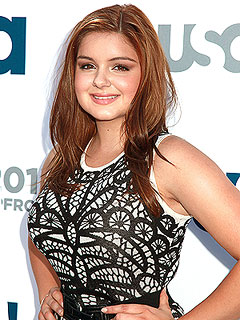 Originally posted 05/17/2013 02:00PM
Modern Family star Ariel Winter's family life has been more drama than comedy this year – but the young actress says she's grateful she has a strong support system in her sister.

"My sister is the most amazing woman I've ever met in my life," Winter, 15, told PEOPLE at the USA Network 2013 Upfronts in New York. "If I could be half the woman she is ... she's kind of who I want to be like."

The teen star doesn't just reserve admiration for her older sister, Shanelle Gray, 34 – who is currently in court-ordered care of her famous sister following abuse allegations against Winter's mother, Chrisoula Workman – but she also praises her extended family.
Credit: Union County Prosecutor's Office/AP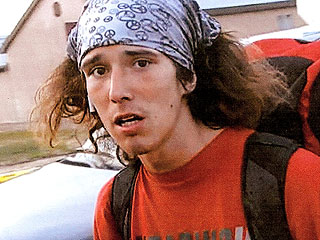 Originally posted 05/17/2013 08:10AM
Caleb "Kai" McGillvary, who has gone from overnight folk hero to murder suspect in a matter of three months, was arrested Thursday in Philadelphia and charged with homicide.

The homeless hitchhiker, 24, was arrested at 6:30 p.m. at the Greyhound Bus Terminal and charged in the murder last Sunday of Joseph Galfy Jr., the prosecutor's office in Union County, N.J., announced on its website.

Galfy, 73, an attorney, was found dead in his Clark, N.J., home on Monday of blunt-force trauma. In a post on his Facebook page Tuesday, McGillvary claimed he had woken up "in a stranger's house" and found he'd been drugged and raped, the Philadelphia Inquirer reports.
Credit: Frazer Harrison/Getty
Originally posted 05/17/2013 06:20AM
Los Angeles County prosecutors say they've charged a former Days of Our Lives actor with selling cocaine out of his Agoura Hills home.

Spokeswoman Jane Robison says Dylan Michael Patton was charged Thursday with one count of cocaine possession.

Sheriff's deputies arrested Patton after searching his home with a warrant Tuesday. They say they seized an unspecified amount of cocaine.
Credit: FBI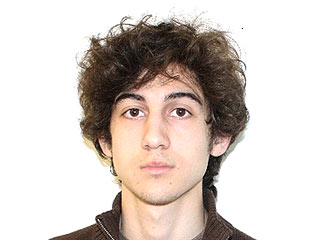 Originally posted 05/16/2013 11:35AM
Shortly before his April 19 capture, as he remained hidden and bleeding inside the hull of a boat, Boston Marathon bombings suspect Dzhokhar Tsarnaev reportedly scrawled a note admitting to the April 15 attack and saying it was in retaliation for American action against Muslims.

A law enforcement source also told CNN on Thursday that the message said Dzhokhar, 19, would not miss his older brother Tamerlan Tsarnaev, 26, – who had already been killed by police on April 18 – because he would soon be joining him as a martyr in paradise.

"When you attack one Muslim, you attack all Muslims," read the note, scrawled with a marker on the interior wall of the boat's cabin, according to CBS News senior correspondent John Miller.
Credit: Cleveland Police Department/AP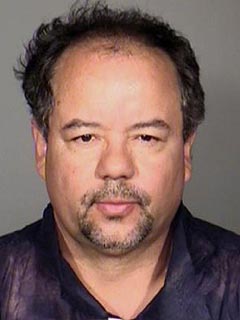 Originally posted 05/15/2013 08:25AM
Ariel Castro, who is facing kidnapping and rape charges over the alleged abduction of three Cleveland women, will plead not guilty, his lawyers say.

"The initial portrayal of him is one of a quote 'monster,' and that is not the impression that I got," one of his two attorneys, Craig Weintraub, said in an interview that aired on Wednesday's Today show.

Added Castro's co-counsel, attorney Jaye Schlachet: "He is a human being, but what is offensive is that the women and the media want to demonize this man before they know the whole story, and I think it's unfair and not equitable."
Credit: Tony Dejak/AP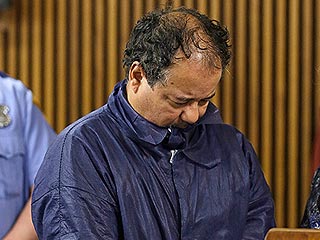 Originally posted 05/13/2013 07:05AM
Ariel Castro's two brothers have disowned and distanced themselves from their sibling, whom they consider "a monster" who should rot in jail following his arrest last week on accusations of kidnapping and holding three young women captive in his grimy Cleveland home for up to a decade until their rescue last Monday.

"I had nothing to do with this, and I don't know how my brother got away with it for so many years," Pedro Castro, 54, in a joint interview with his brother Onil Castro, 50, conducted by CNN's Martin Savidge this weekend.

Initially believed to be potential suspects, Pedro and Onil were arrested last week and then released when authorities said the brothers had no involvement in the kidnappings. Their 52-year-old middle brother, remains in a Cleveland jail on $8 million bond, charged with four counts of kidnapping and three counts of rape.
Advertisement
The most buzzed about stars this minute!
Treat Yourself! 4 Preview Issues
Got a News Tip?
Send it to our People.com editors!