06:17 PM EDT 05/17/2013
Diet & Fitness
Credit:

Courtesy Harley Pasternak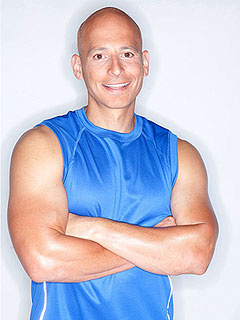 Originally posted 02/06/2013 02:00PM
Last week, country singer Tim McGraw made a splash when PEOPLE magazine featured an article about his complete physique transformation.

What I found most interesting about Tim's turn around was his revelation that drinking had been the primary roadblock. Tim realized that his alcohol intake not only added more girth to his gut, but it led to his poor dietary decisions, and sapped his desire to work out.

Tim also went on to explain how his family was the main reason behind his decision to give up drinking, get healthy, and be a positive/healthy role model. And he looks better than he ever has at 45!
Credit: Courtesy Harley Pasternak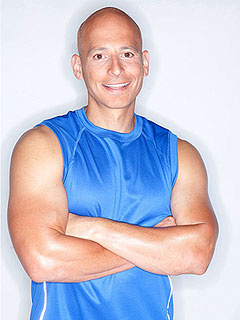 Originally posted 01/30/2013 02:00PM
Long before I trained entertainers, I was an exercise and nutrition scientist for the military.

I worked in a lab that specialized in performance-enhancing substances. We gave drugs to soldiers in an effort to make them run faster, jump higher and lift more.

For a time, I was an authority on drugs and foods that improved performance. You can therefore imagine my fascination with athletes – most recently, Lance Armstrong, who confessed to doping in an interview with Oprah Winfrey – who choose to take an illegal short cut to win.
Originally posted 01/23/2013 07:45AM
Paula Deen is the first one to admit: "When I first found out I was diabetic, I had no solutions. I couldn't even help myself, much less somebody else." 

Now – one year after she announced her Type 2 diabetes diagnosis to a mix of criticism and support – Deen is not only showcasing how she trimmed off 40 lbs. 

In this week's issue, the 66-year-old Food Network star invited PEOPLE into her Savannah home to share how her family members adopted different weight loss strategies and lost an astounding 178 lbs. total.
Credit: Daniel Boczarski/Getty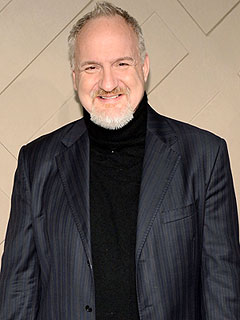 Originally posted 01/12/2013 09:45AM
"You can be fit and enjoy wonderful food," says Art Smith, who proved it when he dropped 120 lbs., while still keeping fans like Oprah happy with his famous fried chicken, and occasionally indulging himself. The Top Chef Masters star was one of three-dozen chefs whom PEOPLE senior editor Allison Adato spoke with for her book, Smart Chefs Stay Slim: Lessons in Eating and Living from America's Best Chefs, just out in paperback.

Each one of them has managed to either maintain a healthy weight – or lose a lot – despite working around rich and delicious food everyday. If you're kicking off the year with a resolution to eat better, chefs have a lot great, easy ways to do it. Here are 5 things you can start today:
Credit: Everett; Zuma; REX USA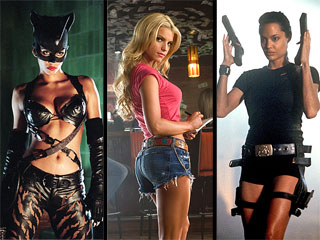 Originally posted 10/24/2012 11:30AM
There are three things most people are very opinionated about: religion, politics and who has the finest, fittest female body in film.

For those of you who read my blog last week, I presented a list of the fittest male physiques in movie history. Some agreed, some didn't. But my list of women must be handled with a bit more finesse.

First, what defines the "best" female film body?
Credit: Courtesy of The Dr. Oz Show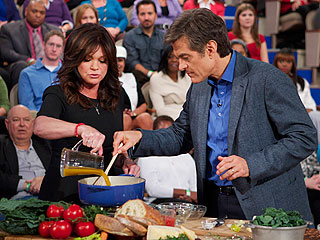 Originally posted 10/21/2012 08:00AM
These days, Valerie Bertinelli is looking good, feeling good and happily married to husband Tom Vitale.

But that wasn't always the case. On an episode of The Dr. Oz Show airing Monday, the Hot in Cleveland star frankly discusses her past drug use and addiction to food.

"[Using drugs] wreaked havoc on [my body], because one day I'm eating a healthy meal and the next day I'm just putting a bunch of white powder up my nose," Bertinelli, 52, tells Dr. Mehmet Oz during the appearance.

Bertinelli blames not taking care of herself on the fact that she had low self-worth. "I'm not being good to myself ... I'm not worth being treated well anyway, so I'll just treat myself even worse," she says. "I'm so glad I'm not that person anymore."
Credit: Corbin Gurkin Photography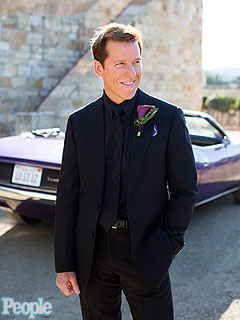 Originally posted 10/15/2012 10:45AM
When comedian Jeff Dunham decided he wanted to get in great shape for his wedding, he didn't have to look too far for help.

That's because the ventriloquist's bride, Audrey Murdick, is not only a fitness model, but a certified nutrition consultant and fitness trainer.

For three months leading up to their Friday wedding, Dunham tells PEOPLE that he and Murdick, 32, religiously followed the diet she sticks to when preparing for a National Physique Committee bikini competition: one that's high in protein, low in carbs, moderate in healthy fats and free of gluten, dairy and alcohol.
Credit: Logan Alexander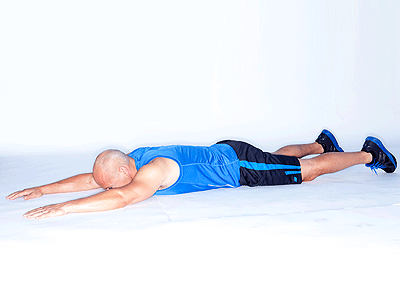 Originally posted 09/26/2012 01:30PM
Few things are as sexy as a lean, sculpted midsection.

Whether it be the sexy midriff on Rihanna or the trim abs of Robert Pattinson, a toned midsection is imperative if you want to look good with – or without – clothes.

The first thing you should know about getting a great midsection is that you have to get rid of the fat covering the area.

Since there is no such thing as "spot reduction," you need to eat well and do regular aerobic activity. Take the stairs, get off the subway a stop earlier, park your car a little further away to burn any fat that may get in the way of seeing your hard-earned stomach muscles.
Credit: Julia Kozerski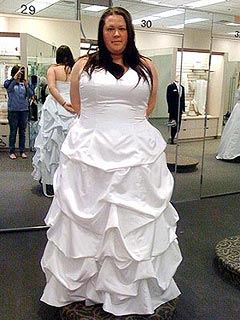 Originally posted 09/26/2012 10:15AM
Losing 160 lbs. isn't easy and neither is sharing the process with the world.

After artist Julia Kozerski got married in 2009, she decided to make a series of changes to her lifestyle which resulted in losing 160 lbs. over the course of the next year.

Kozerski, who was studying photography at the Milwaukee Institute of Art & Design at the time, documented her journey through a series of self-portraits taken with her iPhone.
Credit: Andrew Macpherson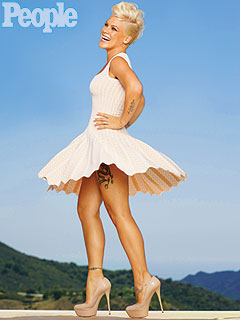 Originally posted 09/09/2012 01:40PM
After delivering daughter Willow Sage 15 months ago, Pink was in no rush to lose the 55 lbs. she gained while pregnant.

"I love to feel fit. I love to feel healthy. I wasn't in a race," she tells PEOPLE. "I was really kind to myself because I was actually really impressed with the fact that I had just had a baby, like 'I made a human!' "

The singer-songwriter, 33, was ready to hit the gym eight weeks after Willow was born, but it wasn't easy.
Advertisement
The most buzzed about stars this minute!
Treat Yourself! 4 Preview Issues
Got a News Tip?
Send it to our People.com editors!