12:54 PM EDT 05/19/2016
Dogs
Credit:

Courtesy Emmy Rossum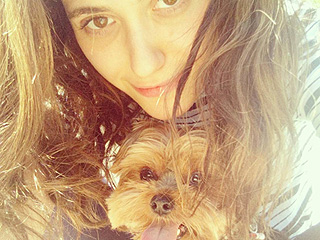 Originally posted 08/26/2015 10:00AM
If there were a National 'Best Pet Owner' Day, Emmy Rossum would definitely win. But, for now, she is taking this day to honor her furry loved ones with some delicious sweet treats from the nation's #1 cupcake hotspot.

"They will probably get little dog cupcakes from Sprinkles," says the Shameless actress, 28, adding, "I am gluten free, but my dogs are not!"
Credit: Stefany Shaheen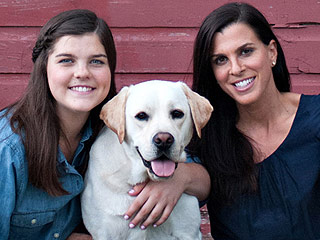 Originally posted 08/25/2015 05:10PM
At age 8, Elle Shaheen was diagnosed with Type 1 diabetes. With this diagnosis, the life of the girl from Portsmouth, New Hampshire, became one of literal highs and lows. Elle and her parents, Craig Welch and Stefany Shaheen, started vigilantly tracking and managing Elle's blood sugar levels, which meant 8 to 10 injections and 10 to 12 blood sugar tests each day. Even with careful monitoring, Elle's levels would surge and drop unexpectedly, leaving her to feel the taxing and often dangerous physical effects.
Originally posted 08/24/2015 05:50PM
Ikar, a 5-year-old Czech shepherd, proved just how deep dog loyalty goes last Thursday.
Credit: Best Friends Animal Society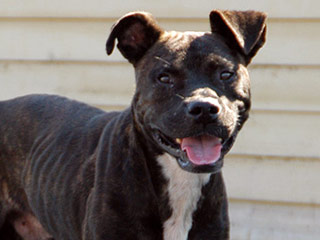 Originally posted 08/24/2015 05:25PM
On Aug. 29, 2005, Hurricane Katrina, the costliest hurricane in U.S. history, made landfall. While the storm itself lasted only a few days, the aftermath stretched on for months. A decade later, the marks of Katrina can still be seen in Louisiana, Alabama and Mississippi. The hurricane flooded cities, destroyed thousands of homes and displaced hundreds of thousands of people.

It wasn't just humans whose lives were turned upside down by Katrina; countless pets were abandoned, lost and stranded. Thanks to Best Friends Animal Society, many of those animals got a second chance.
Originally posted 08/21/2015 02:15PM
After spending every day of his service in Afghanistan with his canine teammate Donna, Army Specialist Tyler Roberts had to go four years without his battle buddy.

Roberts and the Belgian Malinois, who is a trained Tactical Explosive Detective Dog, were deployed together with the 101st Airborne to Southern Afghanistan in 2011. Together, the duo found bombs, explosives and hundreds of pounds of ammonium nitrate, saving countless people from potential harm, reports USA Today.

When the tour completed, Roberts and Donna were separated, but the soldier never forgot his friend.
Originally posted 08/21/2015 01:05PM
Authorities have credited a canine investigator for his key role in the investigation of ex-Subway spokesman Jared Fogle.
Credit: Finding Shelter/Jesse Freidin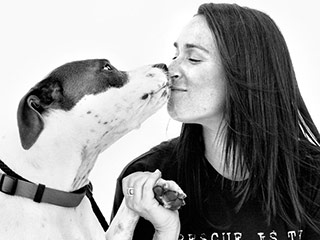 Originally posted 08/20/2015 05:50PM
As anyone who has volunteered at a shelter knows, developing a deep connection to the animals happens as instantaneously, and surprisingly, as a teenage crush.

When fine art dog photographer Jesse Freidin, 34, realized this, he decided to spend a year taking more than 100 moving portraits of homeless cats, dogs and the humans who care for them in a project called Finding Shelter.
Originally posted 08/20/2015 04:00PM
With a name like Deuce, this puppy was born to get second chances.

On Tuesday, Deuce, who is missing his front paws, moved into a loving forever home, but the disabled pup's future wasn't always so bright, as KUSA reports.

Deuce's original owner left the dog at a Texas animal shelter to be euthanized. Luckily, Colorado's Evergreen Animal Protective League saw promise in the puppy and rescued him from his dire situation. Now he has made one more move, becoming a permanent member of Melissa and Ken Rogers' family.
Credit: Getty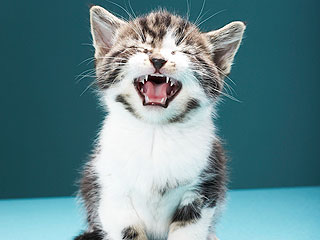 Originally posted 08/19/2015 06:15PM
If we could, we'd deliver a pint of cookie dough ice cream and freshly laundered sweatpants to you every morning. We know you're going through a tough time right now; we feel the same way. Instead of spending the summer worrying about, say, which filter to use on our vacation photos, we're clutching our pillows – in all of their tear-stained glory – asking the universe, "Why? Why are you so cruel? Who hurt you so badly that you decided to ruin love for the rest of us?"
Originally posted 08/19/2015 03:25PM
Benji the Yorkshire terrier doesn't look like your typical Jean-Claude Van Damme action star, but this pup really knows how to throw his ten pounds around.

On Thursday, Benji's owner, Larry Yepez, was attacked by a black bear outside his Midpines, California, home reports The Washington Post. The 66-year-old man had just stepped out of his house in the early morning when a 200-lb. bear suddenly charged at him. Yepez tried to fight off the animal with a flower pot, but soon the bear was on top of him, biting at his hands, face and arms.
Advertisement
The most buzzed about stars this minute!
Treat Yourself! 4 Preview Issues
Got a News Tip?
Send it to our People.com editors!