03:50 PM EDT 05/23/2013
Heroes Among Us
Credit:

Courtesy Storch family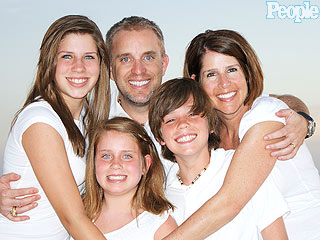 Originally posted 04/11/2013 10:00AM
It was a split second that changed the lives of everyone in the Storch family – and one they used to change millions of lives.

On the last ski run of the day on March 15, 2010, Taylor Storch, 13, along with her father, Todd and brother, Ryan, was excited to be on the beautiful Colorado slopes. "We were stopping to take pictures, everyone was smiling and laughing and Taylor was having a blast," says Todd, 44, of his Coppell, Texas, family, all of whom wore helmets.

Then his teenage daughter lost control and hit a tree. "We went from it being the most amazing trip ever," says Todd, "to the worst nightmare."
Credit: Robert Gallagher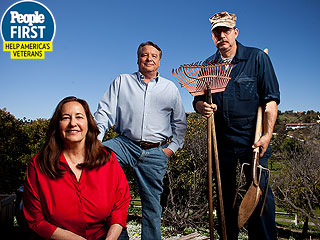 Originally posted 04/08/2013 06:00PM
In 2012, PEOPLE invited you, our readers, to step up when we launched our yearlong initiative, PEOPLE First: Help Feed A Child. Partnering with Blessings in a Backpack, a Lousville, Ky-based nonprofit that provides food-filled backpacks to schoolchildren, we brought you stories of childhood hunger. You heard the call–and stepped up with an incredible outpouring of generosity and support. PEOPLE readers contributed some $677,000 to Blessings and launched new backpack programs in 138 schools funded by $1.1 million in donations.

We hope this same spirit of giving inspires you to join our 2013 initiative, PEOPLE First: Help America's Veterans. Throughout the year, we will bring you stories of duty and sacrifice, struggle and triumph, as we look at the challenges facing thousands of post 9/11 veterans.
Credit: Courtesy Erin Merryn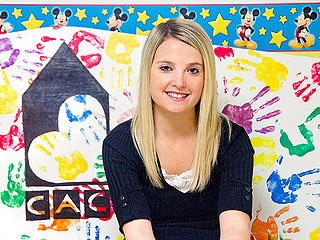 Originally posted 04/04/2013 01:50PM
Erin Merryn was just six years old when she was sexually abused by a male neighbor. She was too scared to tell anyone. "He kept telling me, 'No one will believe you,' " says Merryn, 28, of Schaumburg, Ill.

The abuse didn't stop until her family moved when she was 8 ½ years old. Three years later, a second male relative began abusing her. He scared her into silence as well – until her sister came to her with a chilling story of abuse from the same male relative.

"She just blurted it out," says Merryn. "I thought, 'Wow. Now I have somebody to back up my story.' " The next day they told their parents, who went to the police."
Credit: Jason Wallis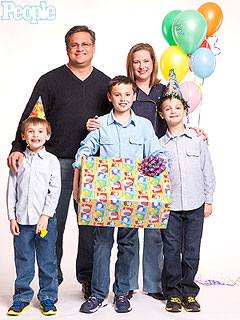 Originally posted 03/28/2013 01:30PM
When Amy Cervantes and her husband John wanted to teach their three kids about giving back to the community, they found a way to do it that ended up helping thousands.

Inspiration struck when their oldest son Alex turned 3 and the family was celebrating with a small party at the park. Cervantes, 40, looked at the stack of presents and Thomas the Tank Engine cake and thought about kids who weren't able to celebrate the day they were born.

She came up with a simple, but powerful idea – they would throw a birthday party for a homeless child in a shelter.
Credit: Sudman Family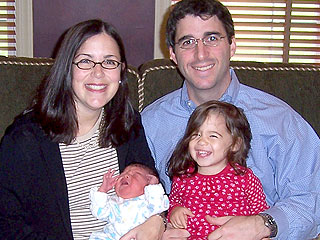 Originally posted 03/21/2013 05:30PM
Simon Sudman was healthy – all cheeks and, at three months old, almost sleeping through the night.

On Jan. 24, 2005, he never woke from his after-dinner nap.

"We looked over and he was blue and he was gone," recalls his father, Darren Sudman, 42.

This Philadelphia small business consultant and his wife, Phyllis, couldn't accept the initial finding of SIDS and worried about their daughter Sally (now 10) being at risk for whatever killed her baby brother.
Credit: Trista Stone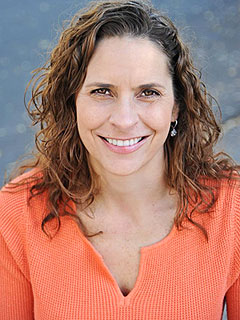 Originally posted 03/14/2013 04:20PM
Back in 1999, Rebecca Constantino was doing research for her Ph.D. about what happens in schools when kids have access to luxury. That's when she saw boxes of brand new books stacked up in the hallway of a school in Brentwood, an affluent section of Los Angeles.

"I asked the librarian what she was doing with the books," says Constantino, 49, a Reno native who now lives in L.A.. "She said, 'Well, we just don't have room. I'm throwing them away.' I said, 'Really? Can I have them?' She said, 'Sure.' "

So Constantino packed up all the books and drove them to an elementary school in Compton, an underprivileged section of the city about 15 miles away where schools were shuttering their libraries, unable to afford new books.
Credit: David Yellen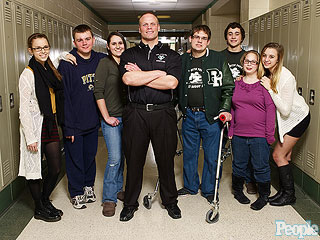 Originally posted 03/08/2013 01:00PM
PEOPLE magazine is looking for teachers who are changing the lives of their students, improving their communities, and paving the way for a new generation of leaders.

Does this sound like you? If so, we invite you to enter our second annual PEOPLE Teacher of the Year award. Six pre-K through 12th grade educators will be awarded a $5,000 prize, to be shared with their schools, with support from our sponsor Kellogg's Frosted Mini-Wheats cereal.

Starting today, teachers can download the application here. Entries will be accepted until June 7, 2013, and the winners will be determined by PEOPLE's editors and an independent panel that includes: John Deasy, superintendent of the Los Angeles Unified School District, Lily Eskelsen, vice president of the National Education Association, Wendy Kopp, Founder-CEO of Teach for America and Teach for All, Otha Thornton, president-elect of the National Parent Teacher Association, Jennifer Bohn, a leadership specialist at Maynard Evans High in Orlando and a 2012 Teacher of the Year winner, and musician John Legend, founder of the Show Me Campaign.
Credit: J. Dunn Photography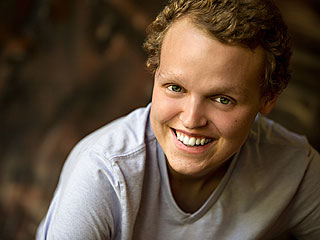 Originally posted 03/07/2013 03:15PM
After doctors told cancer patient Zach Sobiech, 17, he only had a year to live, the Minnesota high school senior turned to music – and inspired millions.

His emotional farewell song, "Clouds" was posted on YouTube Dec. 5 and went viral with over two million views and climbing, and has created interest from music industry insiders.

"I didn't make 'Clouds' to get famous," says Zach, who now has a songwriting contract from BMI, performed two concerts and just completed a new album titled Fix Me Up with his duo group A Firm Handshake, with singer and best friend Sammy Brown. "It's pretty crazy now … but it's worth it."
Credit: Shaul Schwarz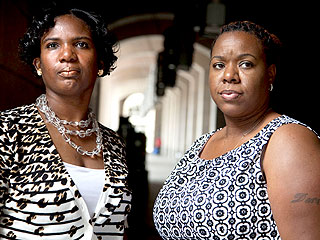 Originally posted 02/28/2013 02:45PM
One spring day in 2004 a young African-American woman named Tamika Huston vanished from her Spartanburg, S.C., apartment.

Her family did everything they could to get the media to pay attention to the 24-year-old's disappearance, sending out emails, calling newspapers and TV stations – to no avail.

"It was painful watching them struggle for any kind of media coverage-local or national," says Derrica Wilson, who was born and raised in Spartanburg. "This could have been one of my family members."

One year almost to the day later, high school senior Natalee Holloway disappeared in Aruba. And that story, of course, was everywhere. "It made me angry but angry in a positive way," says Derrica. "I wanted to do something to help families like Tamika's."
Credit: Courtesy The Sterling Family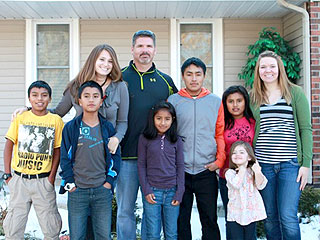 Originally posted 02/21/2013 01:45PM
Two years ago, Scott and Lauren Sterling were sitting in their Blue Springs, Mo., home when an email landed in their inbox with an eye-catching subject line: "Hi, we need a daddy and mommy."

That email, sent a world away from a small orphanage in Pacasmayo, Peru – and written by a fellow member of the couple's church where Scott, 43, is an associate pastor – introduced them to five siblings, then ages 7 to 15, who had lost both parents to tuberculosis. Because the children refused to be split up, the kids' chances of finding new parents were slim.

"Our first thought was, someone rich ought to adopt these beautiful kids," says Lauren, 30, a job recruiter who was already a mom to daughter Laney, now 3, and stepmom to Logan, 19, Scott's daughter from a previous marriage. "But over the next few months, we realized, why not us?"
Advertisement
The most buzzed about stars this minute!
Treat Yourself! 4 Preview Issues
Got a News Tip?
Send it to our People.com editors!