12:06 PM EDT 05/20/2013
Kidnapping
Credit:

Reuters/Landov (3)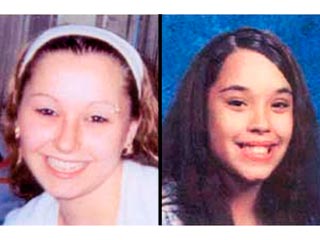 Originally posted 05/17/2013 01:00PM
Though each was young and vulnerable, all three of Ariel Castro's alleged kidnap victims came armed with strengths that would help them endure the years of horror ahead.

Gina DeJesus, 14, had the buoyancy and affection of a well-loved child who knew that home and family were worth fighting for. Strong-willed Amanda Berry, 16, was, to her family, "the glue that kept everyone calm," says childhood friend Lisha Jacome, who lived briefly in the Berry home.

A frequent babysitter for her sister's two daughters, Berry had child-care skills when she bore Castro's child in 2007. For that birth Castro designated his oldest captive, Michelle Knight, as midwife – and threatened to kill her if the baby died. The mother of a 2-year-old son when she was kidnapped at age 21, Knight not only had experienced childbirth, she had helped perform a delivery of the family dog's puppies as a kid.
Credit: REX USA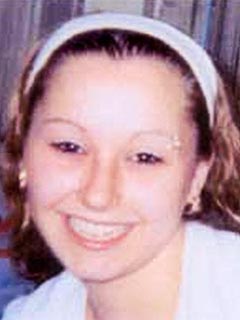 Originally posted 05/13/2013 03:30PM
To those who have heard her story, Amanda Berry is the girl who disappeared at age 16 on April 21, 2003. She's the girl who was held captive with two others near downtown Cleveland for about 10 years until she miraculously escaped last week, proclaiming, "I'm free now."

But who was she before she vanished and was held captive in the home of alleged kidnapper Ariel Castro?

Her cousin, Tina Miller, tells PEOPLE about a girl with Eminem posters hanging in her bedroom and dreams of being a fashion designer. She's Mandy. She's hyper-organized, close to her nieces and she loved the movie 8 Mile and its star, Eminem.
Credit: AP (2)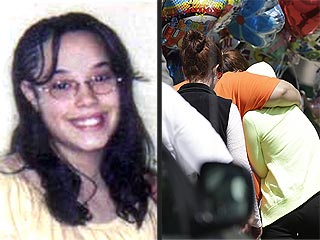 Originally posted 05/11/2013 10:05AM
Is there anything more comforting than Mom's meatloaf?

After a decade-long nightmare as a prisoner inside the home of alleged kidnapper Ariel Castro, Gina DeJesus, 23, is now focusing on the simple things and the healing comforts of home.

"Gina wants to go back to school, get her driver's license and get a haircut," says Matt Zone, a Cleveland city councilman, who has spent time with the DeJesus family in the days since Gina came home. "She wants to learn to put on makeup, all those girly things. It's the simple things – those are the things that are the most precious to her."

Gina's parents, Nancy Ruiz and Felix DeJesus, are doing everything they can to help her heal from the kidnapping ordeal she went through alongside Amanda Berry and Michelle Knight – including preparing Gina's favorite home cooked meal. "Gina told me all she wanted me to do was make my meatloaf for her," Ruiz told Councilman Zone. "Nancy said, 'I'm making my baby some meatloaf.' "
Credit: Cleveland Police Department/AP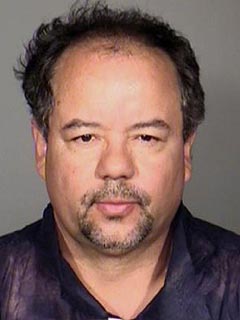 Originally posted 05/08/2013 06:00PM
A Cleveland man arrested after three women missing for a decade were found alive at his home was charged Wednesday with kidnapping and raping them. Prosecutors brought no charges against his brothers, saying there was no evidence they had any part in the crime.

Ariel Castro, 52, was charged with four counts of kidnapping – covering all three captives and the daughter born to one of them while she was held – and three counts of rape against the three women. The former school bus driver owns the peeling, run-down home where the women were rescued on Monday, after one of them broke through a screen door.
Credit: amily Handout Courtesy WOIO-TV/AP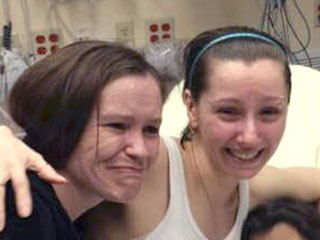 Originally posted 05/08/2013 12:05PM
Amanda Berry's brave escape led police to discover a house of horrors where Gina DeJesus and Michelle Knight were also being held captive for 10 years.

On Wednesday, the 27-year-old mother returned home.

As a motorcade approached Berry's home around 11:35 a.m. ET, Berry and her 6-year-old daughter entered the house through a back door accompanied by family members as neighbors clapped and cheered in a swell of emotion.

Berry's sister, Beth Serrano, addressed the crowd shortly after:
Credit: Teri Blythe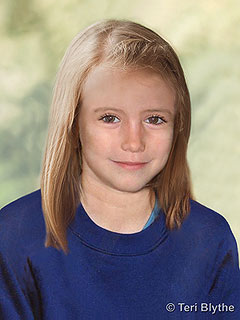 Originally posted 04/25/2012 09:35AM
Missing Madeleine McCann may still be alive, according to British detectives leading the investigation, who revealed Wednesday that they are pursuing "promising" new lines of inquiry.

According to Detective Chief Inspector Andy Redwood, who's heading a team of 35 officers, after combing through nearly 100,000 pages of evidence, they hope to persuade Portuguese authorities to reopen the case.

Redwood says they are about one quarter of the way through and, so far, have discovered, "some other very promising lines of inquiry – which is very good for the future."
Credit: Lexander Loiza/AP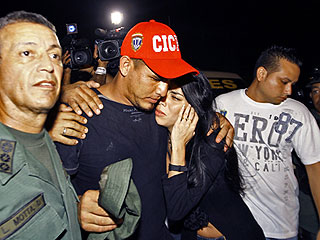 Originally posted 11/12/2011 09:50AM
Kidnapped major league baseball player Wilson Ramos, a catcher for the Washington Nationals, was rescued in Venezuela Friday under heavy gunfire, and Saturday he shared details of his harrowing ordeal.

Even as Venezuelan security forces raided the mountain hideaway where he was kept, Ramos – who was abducted by armed men Wednesday in his home country – said he knew he wasn't completely safe.

"The truth is, at the moment they came to get me I was very nervous. There were many gunshots. ... Thanks to God, those guys did a tremendous job. I'm super grateful to them," Ramos told Venezuelan state TV Saturday, according to an AP report.

The catcher, 24, has played 113 games for the Nationals as a rookie in 2011. He is revered in Venezuela, where baseball fans waved placards demanding his release and players wore green armbands in solidarity, Reuters reports.
Credit: Splash News Online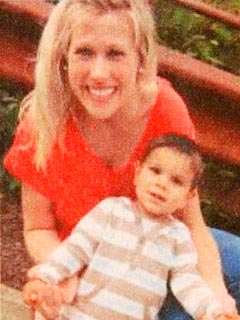 Originally posted 11/11/2011 04:00PM
Police say they may have a case of life – and perhaps a crime – imitating television.

Julia Biryukova, 30, claims that her 2-year-old son, Sky, vanished from her parked car last weekend in the Seattle suburb of Bellevue, Wash., after she left him alone when she ran out of gas and walked to a service station.

But police have yet to find young Sky Metalwala despite a wide-scale search involving scent-sniffing dogs, and now there are lingering questions about the mother's role in the case.

"We suspect foul play," Bellevue Police Major Mike Johnson said in a press conference Wednesday. "Nothing about the story adds up."

In a twist, he notes that a recent Law & Order: SVU episode that aired locally the night before Sky's disappearance was found to be "strikingly similar" to Biryukova's claims. The episode involved a mother who covers up her child's death by claiming it was abducted from a parked car.
Credit: Nick Ut/AP; El Dorado County Sheriffs Office/Reuters/AP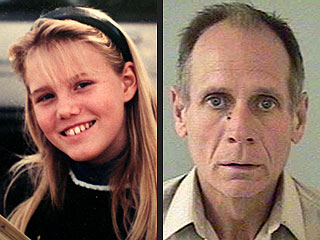 Originally posted 02/25/2010 03:30PM
Phillip Garrido isn't a master manipulator who sends coded messages to victim Jaycee Dugard, as prosecutors contend – he's mentally ill, Garrido's own lawyer says in a new court document.

El Dorado County Deputy Public Defender Susan Gellman filed the motion on Wednesday, after the prosecution asked the court not to allow Garrido to communicate with his wife, co-defendant Nancy Garrido, in jail, and to block the defense from being able to communicate with Dugard or to know where she and her daughters are hiding.

A judge is due to rule on the motions Friday in a pretrial hearing for the Garridos, who are charged with abducting Jaycee more than 18 years ago (when she was 11) and keeping her as Garrido's sex slave.
Credit: Nick Ut/AP; El Dorado County Sheriffs Office/Reuters/AP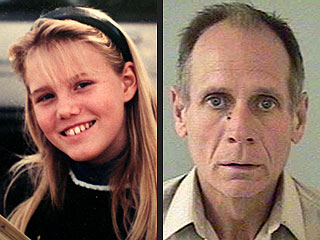 Originally posted 02/24/2010 10:30AM
Jaycee Dugard believes the man charged with abducting her when she was 11 has been sending her coded messages, including a warning that she's not following instructions he laid out in case he were caught, according to new court documents.

Pretrial defense motions to be heard Friday in California's El Dorado Superior Court portray defendants Phillip and Nancy Garrido, Jaycee, 29, and the two young daughters Phillip Garrido fathered with Jaycee during the 18 years she lived in his Antioch, Calif., backyard as a family torn apart by the Garridos' arrests six months ago, and ask the judge to allow the Garridos to see each other in jail and for Jaycee's address.

Opposition motions by the district attorney and the county sheriff say Jaycee doesn't want the Garridos to know where she and her girls are hiding, and portray Phillip Garrido as a "master manipulator" who appears to be sending Jaycee "coded messages" through the media and would do worse if he could meet with his wife before trial.
Advertisement
The most buzzed about stars this minute!
Treat Yourself! 4 Preview Issues
Got a News Tip?
Send it to our People.com editors!