01:27 PM EDT 05/23/2013
Murder
Credit:

Charlie Leight/The Arizona Republic/AP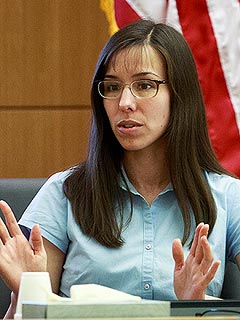 Originally posted 05/21/2013 02:45PM
In a complete reversal, Jodi Arias addressed the jury on Tuesday and urged them to sentence her to life in prison so her family doesn't have to suffer any more.

"I've made public statements that preferred the death penalty. I lacked perspective," Arias, dressed in black, said in the Phoenix courtroom.

"I can't in good conscience ask you to send me to death because of them," Arias said as she pointed to her parents and her baby sister, Angela, who now has a daughter of her own (Arias says she has only met the child from behind heavy glass). "That would be tantamount to suicide ... Please, please don't do that to them. I want everyone's healing to begin and for their pain to stop."
Credit: Courtesy Fowler Family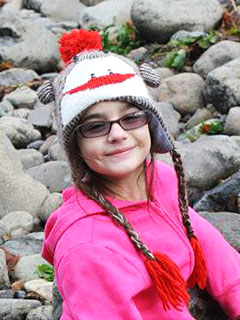 Update
Posted 05/12/2013 08:00AM
Originally posted 05/12/2013 07:45AM
A 12-year-old Northern California boy – who called police to report that a stranger had fatally stabbed his 8-year-old sister, Leila Fowler – has been arrested on suspicion of murder, according to the Calaveras County Sheriff's Department.

The slaying shocked and frightened many of the 7,500 residents of Valley Springs, Calif., who locked their doors for the first time in years, kept their kids home from school and loaded their guns after Fowler died of multiple stab wounds.

Police searched through the rugged terrain, looked in and around homes and checked in on local registered sex offenders and parolees, looking for the tall, muscular man with long, scraggly hair described by the victim's brother.
Originally posted 04/18/2013 06:30PM
She's been free since 2011, but Amanda Knox – who spent four years in Italian prison for murder – still faces moments of crippling anxiety, she tells PEOPLE Magazine exclusively.

During an emotional, candid and wide-ranging interview, which took place in her mother's Seattle home over several days, Knox, 25, details her odyssey from carefree American college student in Perugia, Italy, to convicted murderer confined to a cell for four years for allegedly killing her roommate, British student Meredith Kercher.

"When Meredith was murdered and I was arrested, it was so shocking. It was paralyzing. Everything toppled," says Knox, who also shares the overwhelming joy of being set free after an appeals court overturned the charges in 2011.
Credit: Maricopa County Sheriff's Office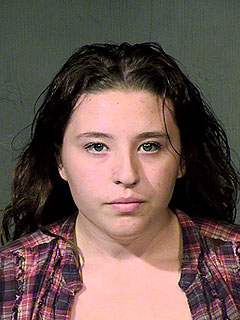 Originally posted 04/17/2013 06:30PM
A fourth arrest has been made in the grisly murder of Steven Gibson, who was found stabbed to death on March 1 in his Peoria, Ariz., home in a plan allegedly hatched by his own wife and son, police say.

Gibson's daughter, Alysa, 17, was booked Tuesday for investigation of murder.

"She was not present during the murder itself, but our detectives determined that she had knowledge of the plan," police spokeswoman Amanda Jacinto tells PEOPLE.

"We're not discussing the family's possible motive due to the ongoing investigation," Jacinto adds. "More suspects could be charged."
Credit: Maricopa Police Dept.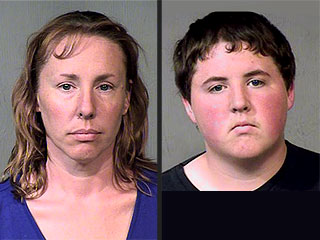 Originally posted 04/04/2013 07:30PM
In a frantic 911 call on March 1, Michelle Gibson tearfully told police about a grisly discovery she made at 2 a.m. in the family's Peoria, Ariz., home.

"There's blood everywhere!" Gibson cried. "I'm with my kids and I just got home and my husband's out in the garage dead!"

After a month-long investigation, detectives now say it was all a sinister act. Authorities allege that Steven Gibson, 39, the owner of a machine shop, was the target of a family murder plot hatched by his wife and their son Steven Jr., 15, who took part in stabbing him.
Credit: Google/AP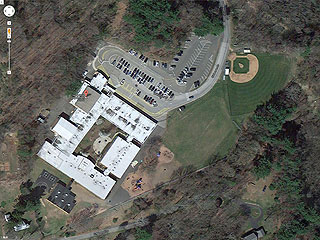 Originally posted 03/28/2013 11:40AM
Sadness and shock still continue to build over the Dec. 14 Sandy Hook Elementary School shootings in Newtown, Conn.

After a three-month investigation, the state prosecutor overseeing the case said Thursday that Adam Lanza, 20, murdered 26 people within five minutes of storming into the school before turning a gun on himself. Wednesday night state police night briefed families of the victims on what was recovered from Lanza's home and car, among other findings.

Among the chilling inventory, reports The New York Times, were a large array of ammunition and weapons that included rifles, knives and samurai swords, as well as damaged computer equipment, journals and a newspaper clipping of a school shooting at Northern Illinois University.
Credit: PA Photos/Landov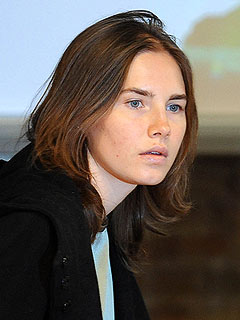 Originally posted 03/25/2013 08:15AM
An Italian court is expected to rule Monday whether American Amanda Knox will face a retrial in the murder case of her roommate, British student Meredith Kercher.

Knox, now 25, along with her Italian ex-boyfriend Raffaele Sollecito, was acquitted on appeal of Kercher's murder in October 2011 after an 11-month trial that was watched around the world. Knox, who now lives in Seattle, and who long professed her innocence in the gruesome 2007 stabbing death, spent four years in jail as she waited to go to trial.
Credit: Duncan Scott/The News-Herald/AP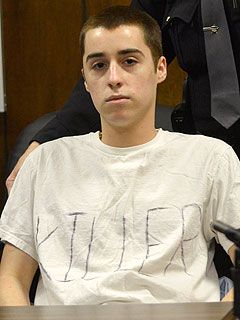 Originally posted 03/19/2013 02:30PM
Wearing a T-shirt with "killer" scrawled across it, teenager T.J. Lane cursed and gestured obscenely as he was given three life sentences in a Cleveland-area courtroom Tuesday for shooting to death three students in an Ohio high school cafeteria in February 2012.

Lane, 18, had pleaded guilty in adult court last month to shooting at students at Chardon High School, east of Cleveland. Investigators have said he admitted to the shooting but said he didn't know why he did it.

Lane, who last year was ruled mentally competent to stand trial (despite evidence he suffers from hallucinations, psychosis and fantasies) was defiant during the sentencing, smiling and smirking throughout, including while four relatives of victims spoke.
Credit: AP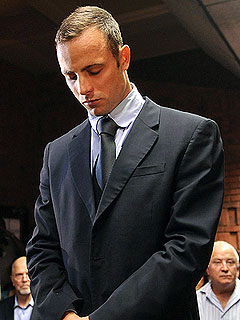 Originally posted 02/22/2013 09:25AM
Prosecutors in South Africa were defeated Friday in their effort to deny bail for "Blade Runner" Oscar Pistorius, the double-amputee track star accused of the premeditated Feb. 14 murder of his girlfriend, Reeva Steenkamp.

Pistorius will be released on U.S. $114,000 bail, CNN reports.

Chief Magistrate Desmond Nair announced his decision in a packed Pretoria courtroom Friday afternoon. Over the past four days during the bail hearing, both authorities and Pistorius's legal team agreed that he killed Steenkamp, 29, but the athlete says he killed her accidentally after he mistook her for an intruder.
Credit: Gallo Images/REX USA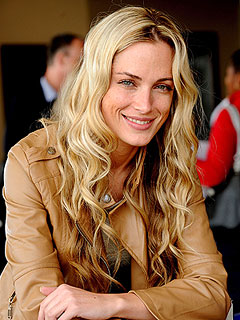 Originally posted 02/15/2013 01:00PM
The show must go on, according to the creator of Tropika Island of Treasure 5.

The producer of the South African reality show, Samantha Moon, issued a statement, announcing that pre-taped series, which features Reeva Steenkamp, who was murdered on Thursday, will indeed air on Saturday as planned.

"Reeva was an intelligent, beautiful and amazing woman, and we feel it would be an injustice to keep that unknown from those who did not know her personally," Moon says in the statement.
Advertisement
The most buzzed about stars this minute!
Treat Yourself! 4 Preview Issues
Got a News Tip?
Send it to our People.com editors!