11:54 AM EDT 04/13/2013
Pet News
Credit:

petfinder.com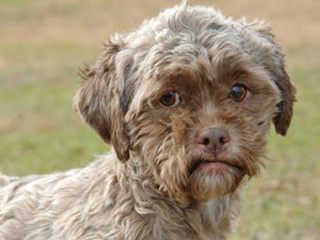 Originally posted 02/05/2013 12:15PM
These stories are worth a click:

Tonik the poodle/Shih Tzu mix's eerily human face has made him a viral sensation, and luckily, now that attention has helped him escape the Kentucky kill shelter he was placed in. After being vetted and groomed, Tonik was moved to the Homeward Bound Animal Welfare Group rescue in Mishawaka, Ind., and is now looking to be adopted. –Gawker

Authorities in Belarus have been sealing off basements to avoid rats, but as a consequence, hundreds of stray cats are being trapped as well, and left to starve to death. "My heart aches to hear how the animals, whom they have walled up, are screaming day and night," said Antonina Gayenko, a resident who has taken to feeding the animals when she can. –Huffington Post
Credit: Manoj Shah/Getty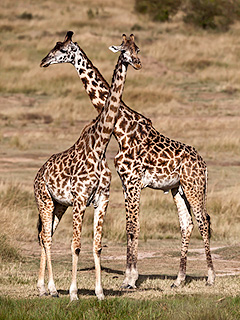 Originally posted 02/04/2013 01:05PM
These stories are worth a click:

The course of true love never did run smooth, indeed: A Miami zoo giraffe learned the true pain of unrequited romance when she found herself fending off unwanted advances from a suitor. As zoo visitors looked on, the giraffe ran into a rocky area and fell down. She was uninjured, but it took nearly a dozen staff members to help her stand back up. –Miami Herald

Hundreds of seabirds, some dead and some injured, have been washing up along England's south coast covered in an unknown slimy substance environmental officials think is a refined mineral-based oil mixture. Many of the rescued birds, mostly guillemots, suffer from sore legs. –Discovery News
Credit: Luke Frazza/AFP/Getty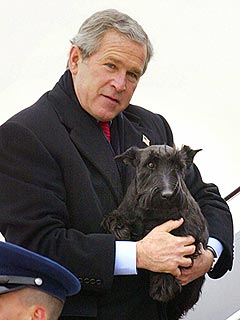 Update
Posted 02/02/2013 11:30AM
Originally posted 02/02/2013 09:30AM
Barney, the perky black Scottish Terrier who made the White House his home alongside President George W. Bush and his family from 2001 to 2009, has passed away. He was almost 13.

You might remember him from a series of White House videos with puppy pal Miss Beazley – or famously biting a member of the press corps – but Barney Bush was a lifelong-pal to the former First Family, who made the sad announcement on Facebook late Friday.
Credit: Getty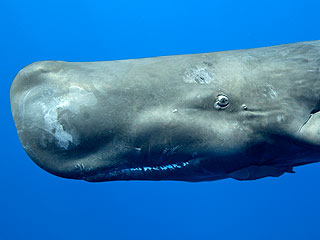 Originally posted 02/01/2013 04:30PM
These stories are worth a click:

She 'nose' what she's doing! Englishman Ken Wilman was walking along the beach with his dog, Madge, when she came upon a smelly rock formation, and wouldn't step away from it. Intrigued, Wilman Googled the mass and discovered it's ambergris, a byproduct of sperm whale digestion that fetches high sums for its usage in spices, perfumes and medicines. –AP

After adopting an orange tabby cat named Chester, Vancouver couple Gyan Harwood and Roya Eshragh discovered their feline needed expensive and risky surgery to help correct the injuries he sustained from a car accident. Unable to afford the procedures – or even a hotel room near the Washington hospital where Chester was being treated – the duo turned to the Internet, where they created an online fund that was eventually able to pay for Chester's care through the donations of strangers. –Huffington Post
Credit: Getty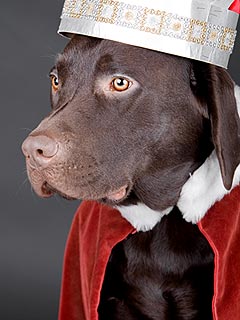 Originally posted 01/31/2013 12:10PM
These stories are worth a click:

Talk about top dog! For the 22nd year in a row, the Labrador retriever leads the American Kennel Club's annual ranking of most popular dog breeds in the U.S. Securing the No. 2 spot? The German shepherd. –Reuters

Ruh-roh! Journalists aren't the only ones feeling the effect of print media's decline: San Francisco's animal control agency uses old newspapers to line the cages of rescue pups, and the push for digital has dried up their supply. –Time
Originally posted 01/30/2013 12:05PM
These stories are worth a click:

Sure, they're cute and fluffy, but cats are more deadly than previously estimated. Scientists from the Smithsonian Conservation Biology Institute and the U.S. Fish and Wildlife Service say that domestic cats kill about 2.4 billion birds and 12.3 billion mammals a year, making them the largest human-linked threats to wildlife in the country. –New York Times

Meet Lisa: a 43-year-old Detroit, Mich., woman who has digested more than 3,200 cat hairballs since she discovered her addiction to feline fur. Featured on TLC's My Strange Addiction, the cat owner cannot go more than two hours without consuming a hairball. –Huffington Post
Credit: Astrid Stawiarz/Getty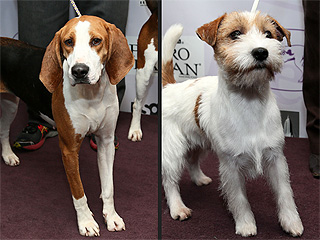 Originally posted 01/29/2013 03:00PM
Looks like there will be some new furry faces at this year's Westminster Kennel Club Dog Show.

The American Kennel Club recently announced the inclusion of two new breeds for the 2013 competition, the Russell Terrier and the Treeing Walker Coonhound.

Per a description on Westminster's official site, new breeds are considered for addition when they've reached a significant number and distribution across the United States, as well as when a breed's parent club shows a growing interest.
Credit: Getty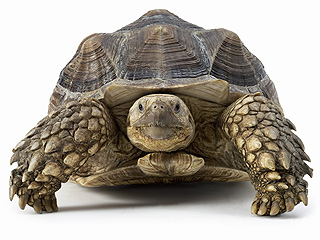 Originally posted 01/29/2013 01:00PM
These stories are worth a click:

It was a happy ending for a Rio de Janeiro, Brazil, family, who have found their tortoise alive and well 30 years after the pet originally went missing. While clearing out a room, the family discovered the tortoise, named Manuela, inside a box containing an old record player. –The Sun

Should dogs be allowed in the maternity ward? After a Bristol, England, woman requested the presence of her Labrador, a certified therapy dog, in the delivery room, not all hospital staff supported her canine companion, who they say was a hygiene problem. –Today
Credit: Keith Barraclough/Animal Planet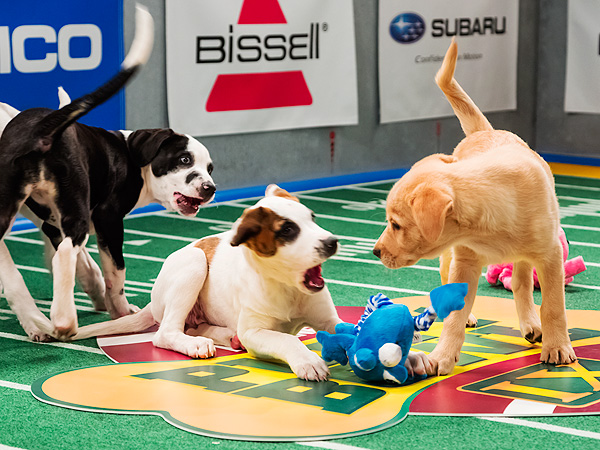 Originally posted 01/28/2013 11:10AM
These stories are worth a click:

Come Sunday, the fiercest – dare we say fur-ocious – competitors will kick off this year's Puppy Bowl, the animal friendly answer to the Super Bowl. So who picks the teams? "Animal Planet works in conjunction with Petfinder during the selection process for the puppies," says an Animal Planet spokesman. "Petfinder reaches out to shelters and rescue organizations to see if they have puppies that meet the age and size requirements and, if so, asks if they would be interested in having those animals be part of Puppy Bowl." –E! News

While doing a safety sweep of a multi-story parking deck near a New Orleans hotel where Vice President Joe Biden was speaking, a Secret Service dog fell to its death Saturday night. The Belgian Malinois's death was a "tragic accident," said a Secret Service spokesman. –CNN
Credit: Martin Poole/Getty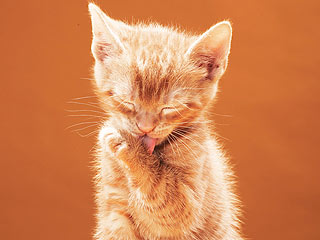 Originally posted 01/25/2013 03:30PM
These stories are worth a click:

A San Francisco artist named Flora Davis takes her cat Gaia's fur balls and turns them into necklaces. Ranging from $35 to $240, the pieces are crafted from wire and Gaia himself often sports them in photos to display the merchandise. –Vice.com

Researchers believe dogs's ability to withstand a starchy diet, whereas wolves cannot, led to their domestication. Similarly, humans who eat mostly farmed foods as opposed to hunting and gathering also exhibit such genetic changes. "It's cool that we've shared an environment for such a long time and we've eaten the same kind of food for such a long time, that we have started to become more similar in that way," said study researcher Erik Axelsson. –Huffington Post
Advertisement
The most buzzed about stars this minute!
Treat Yourself! 4 Preview Issues
Got a News Tip?
Send it to our People.com editors!