08:02 PM EDT 05/23/2013
True Crime
Credit:

The Arizona Republic/AP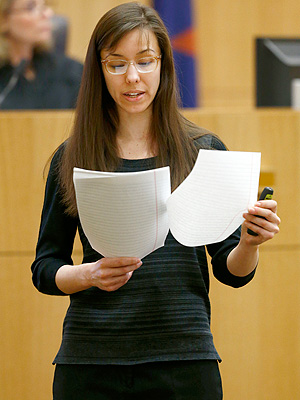 Originally posted 05/23/2013 07:55PM
A Phoenix jury on Thursday declared that it could not agree on whether to recommend death or life in prison for Jodi Arias for the 2008 slaying her lover, Travis Alexander.

Arias, dressed in black, tearfully held her hand to her face as the jury's decision was read and Maricopa County Superior Court Judge Sherry Stephens set a July 18 hearing to prepare for a penalty-phase retrial.

The mistrial does not undermine the jury's first-degree murder conviction. But a new jury, possibly in a different city, will be asked to hear testimony only on the issue of penalty.

Although juries typically reach a verdict or deadlock, this jury took it both ways, announcing its verdict was that it couldn't agree.
Credit: Fernando Nunez/Jam Media/LatinContent/Getty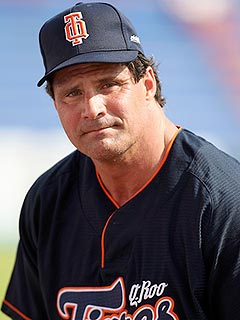 Originally posted 05/22/2013 03:20PM
Former major league baseball slugger Jose Canseco is a person of interest in a sexual assault in Las Vegas, according to police.

On Wednesday, the Las Vegas Metropolitan Police Department issued a statement saying they are "currently investigating" the case, and "Jose Conseco has been named as the suspect in this investigation. At this time no charges have been filed and our investigation remains ongoing."

"Per department policy neither victim information or investigation details are available for release," the statement continues.
Credit: Charlie Leight/The Arizona Republic/AP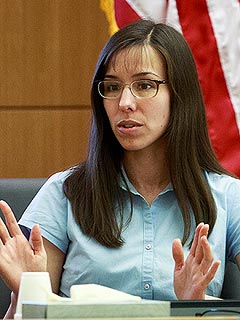 Originally posted 05/21/2013 02:45PM
In a complete reversal, Jodi Arias addressed the jury on Tuesday and urged them to sentence her to life in prison so her family doesn't have to suffer any more.

"I've made public statements that preferred the death penalty. I lacked perspective," Arias, dressed in black, said in the Phoenix courtroom.

"I can't in good conscience ask you to send me to death because of them," Arias said as she pointed to her parents and her baby sister, Angela, who now has a daughter of her own (Arias says she has only met the child from behind heavy glass). "That would be tantamount to suicide ... Please, please don't do that to them. I want everyone's healing to begin and for their pain to stop."
Credit: Hardman Photography/AP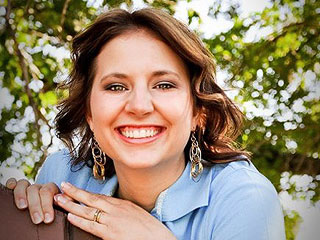 Originally posted 05/17/2013 04:45PM
When Utah police led 20 searchers and five cadaver dogs onto a property in Salem, Ore., this week, they were acting on suspicions that Susan Cox Powell was buried there – and that the man who buried her was not her late husband, Josh Powell, but rather his brother, a politician and graduate student who later committed suicide.

Susan's father, Charles Cox – who has worked tirelessly with authorities to find his daughter – shares with PEOPLE that West Valley City, Utah, police believe Josh's brother, Michael Powell, was an accomplice in her murder.

According to Cox and other sources, detectives believe Josh drove the couple's Town & Country van hundreds of miles northwest in a snowstorm in December 2009 as his and Susan's two young sons, Charlie and Braden, slept in the backseat. They believe Josh turned Susan's body over to Michael, who buried her.
Credit: Union County Prosecutor's Office/AP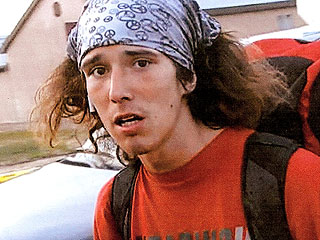 Originally posted 05/17/2013 08:10AM
Caleb "Kai" McGillvary, who has gone from overnight folk hero to murder suspect in a matter of three months, was arrested Thursday in Philadelphia and charged with homicide.

The homeless hitchhiker, 24, was arrested at 6:30 p.m. at the Greyhound Bus Terminal and charged in the murder last Sunday of Joseph Galfy Jr., the prosecutor's office in Union County, N.J., announced on its website.

Galfy, 73, an attorney, was found dead in his Clark, N.J., home on Monday of blunt-force trauma. In a post on his Facebook page Tuesday, McGillvary claimed he had woken up "in a stranger's house" and found he'd been drugged and raped, the Philadelphia Inquirer reports.
Credit: Frazer Harrison/Getty
Originally posted 05/17/2013 06:20AM
Los Angeles County prosecutors say they've charged a former Days of Our Lives actor with selling cocaine out of his Agoura Hills home.

Spokeswoman Jane Robison says Dylan Michael Patton was charged Thursday with one count of cocaine possession.

Sheriff's deputies arrested Patton after searching his home with a warrant Tuesday. They say they seized an unspecified amount of cocaine.
Credit: Rob Schumacher/The Arizona Republic/AP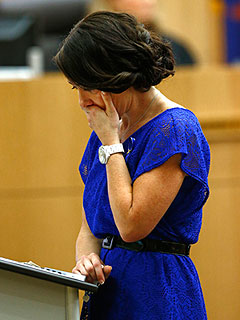 Originally posted 05/16/2013 06:50PM
Jurors deciding the fate of convicted murderer Jodi Arias were brought to tears Thursday, visibly shaken by dramatic statements from the victim's family members as they described how their lives were ripped apart by the killing.

Alexander's sister Samantha described for the panel how their grandmother, who raised the victim, saw her health fail and died around the time of jury selection.

"Travis was the glue in our family," Samantha said. She also recalled her brother's charisma, sense of humor, insight and "huge smile."
Credit: FBI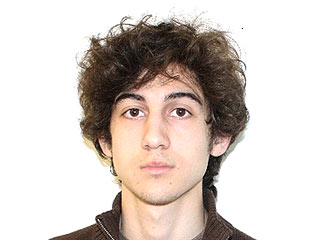 Originally posted 05/16/2013 11:35AM
Shortly before his April 19 capture, as he remained hidden and bleeding inside the hull of a boat, Boston Marathon bombings suspect Dzhokhar Tsarnaev reportedly scrawled a note admitting to the April 15 attack and saying it was in retaliation for American action against Muslims.

A law enforcement source also told CNN on Thursday that the message said Dzhokhar, 19, would not miss his older brother Tamerlan Tsarnaev, 26, – who had already been killed by police on April 18 – because he would soon be joining him as a martyr in paradise.

"When you attack one Muslim, you attack all Muslims," read the note, scrawled with a marker on the interior wall of the boat's cabin, according to CBS News senior correspondent John Miller.
Credit: Charlie Leight/The Arizona Republic/AP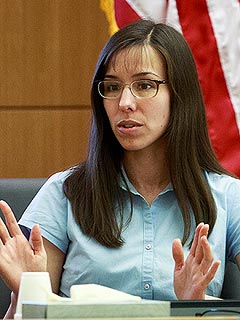 Originally posted 05/15/2013 06:15PM
Jodi Arias is one step closer to execution.

The jury that convicted her last week of first-degree murder found on Tuesday that prosecutors proved "extreme cruelty" in the killing of Travis Alexander.

Arias stared blankly as the jury's decision was announced.

With this legal hurdle met, the Phoenix jury will now hear further testimony over whether Arias, 32, should be executed for the murder five years ago.
Credit: Cleveland Police Department/AP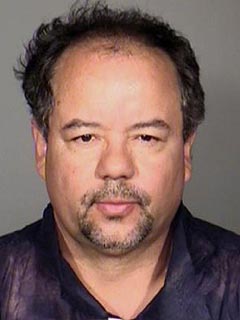 Originally posted 05/15/2013 08:25AM
Ariel Castro, who is facing kidnapping and rape charges over the alleged abduction of three Cleveland women, will plead not guilty, his lawyers say.

"The initial portrayal of him is one of a quote 'monster,' and that is not the impression that I got," one of his two attorneys, Craig Weintraub, said in an interview that aired on Wednesday's Today show.

Added Castro's co-counsel, attorney Jaye Schlachet: "He is a human being, but what is offensive is that the women and the media want to demonize this man before they know the whole story, and I think it's unfair and not equitable."
Advertisement
The most buzzed about stars this minute!
Treat Yourself! 4 Preview Issues
Got a News Tip?
Send it to our People.com editors!