11:23 PM EDT 07/30/2015
Cancer
Originally posted 06/29/2015 04:35PM
After admitting that she lied about having terminal brain cancer in a tell-all interview in April, Australian social media celebrity and wellness expert Belle Gibson is now backtracking and saying she at one point did believe she had cancer.
Originally posted 06/29/2015 12:00PM
Tig Notaro
's career was on the rise when a number of personal tragedies befell her in quick succession, forcing her to find humor in the face of death.
Not long after her mother died suddenly from a fall, the comedian was diagnosed with cancer in both breasts. Notaro, 44, recalls thinking at the time: "After everything that had happened, I have cancer?"
On July 17, Netflix's documentary
Tig
gives an inside look at what else what running through Notaro's mind during one of the most trying – and strangely amusing – periods of her life.
"As soon as I was diagnosed, everything came over me as funny," she adds in PEOPLE and
Entertainment Weekly
's exclusive First Look trailer. "I love stand-up so much. I wanted to do it one more time."
Credit: Damian Dovarganes/AP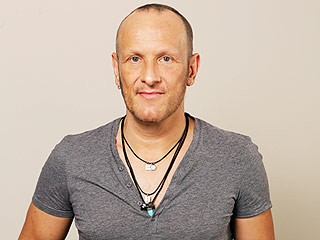 Originally posted 06/22/2015 09:50AM
Def Leppard guitarist Vivian Campbell revealed Saturday that his cancer has returned and will force him to miss the opening dates of the band's summer tour.
Credit: Courtesy Comfport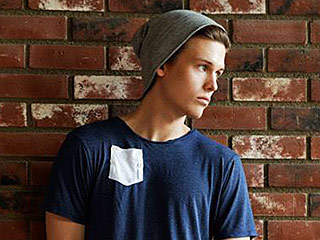 Originally posted 06/20/2015 09:55AM
Former University of Minnesota football player Connor Cosgrove went from being a Division 1 wide receiver in training to a cancer patient fighting for his life.
Credit: Courtesy Maddy's Mighty Minions/Facebook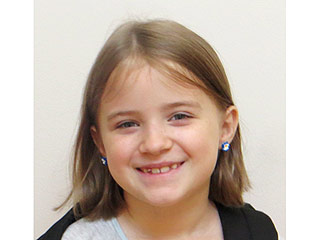 Originally posted 06/19/2015 08:00PM
Two weeks ago, Maddy Grayless got a nosebleed that wouldn't stop. When her parents rushed her to the emergency room, tests found that the 8-year-old had Osteosarcoma, a rare form of bone cancer, Fox Denver reports.
Credit: Kipp Burgoyne Photography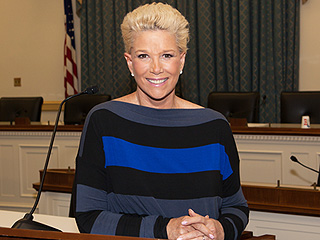 Originally posted 06/19/2015 03:15PM
Joan Lunden is ready to put her battle with breast cancer behind her and embrace her "new normal." The former Good Morning America host showed off her new no-wig look at Tigerlily Foundation Young Women's Breast Health Day on the Hill on Wednesday, in Washington, D.C.
Credit: Neil Visel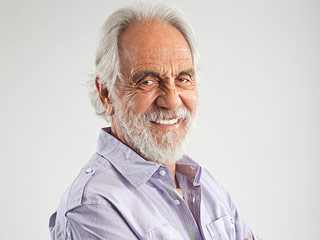 Originally posted 06/18/2015 07:35PM
Tommy Chong is keeping his sense of humor intact during a difficult time.
Credit: David Fisher/REX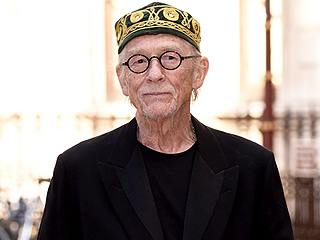 Originally posted 06/16/2015 11:55AM
John Hurt, the veteran British actor known for playing the Elephant Man as well as Mr. Ollivander in the Harry Potter films, has been diagnosed with pancreatic cancer but is "optimistic" about his prognosis.
Credit: Robin Marchant/Getty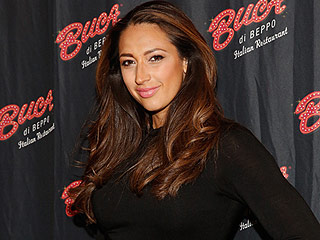 Originally posted 06/15/2015 05:50PM
Amber Marchese, star of The Real Housewives of New Jersey , is blogging about her second battle with cancer for PEOPLE. After surviving breast cancer in 2009, she discovered a lump, which turned out to be cancerous, in her right breast in April. Marchese will share updates on her treatment and how she is coping with this second round of the deadly disease with prayer, a positive outlook and the help of her family.

If you read my blog last week, you know I left off at a point where the doctors had to determine the Stage to which my disease progressed. As I said last week, the first step before determining your treatment is Staging your disease. My amazing oncologist, Dr. Michael Nissenblatt, began ordering a gamut of tests to see if and or how far the cancer spread. My first scan was a full body PET scan (positron emission tomography (PET) scan. The PET scan uses a radioactive substance to identify cells rapidly metabolizing sugar. Why do we care about sugar? That was my question.

Simply put, cancer cells grow at an accelerated rate and require a food source, so cells that are rapidly metabolizing sugar are growing (more on nutrition and cancer in a later blog). The PET scan identifies spots of increased activity. The cells that burn sugar are called "hot spots" because they literally glow on the scan, with a tumor glowing as it grows much faster than normal cells. Before you look at your PET scan and freak out, half your organs should glow! Remember many of your organs (like your heart) better have activity, or you are literally dead.

So my husband Jim and I drove to the radiology center. It was clear day, and the sky was blue, but I only know this because my husband told me – I was lost in thought.
Originally posted 06/15/2015 04:20PM
Billy Lee of Houston, Texas, was diagnosed with medulloblastoma – a fast growing brain tumor – at three years old.
Advertisement
The most buzzed about stars this minute!
Treat Yourself! 4 Preview Issues
Got a News Tip?
Send it to our People.com editors!