05:03 PM EDT 08/27/2015
Catfish
Originally posted 07/10/2014 03:55PM
Catfish's Nev Schulman took a break from the complex world of online relationships to address another important issue.

The show creator joined Sophia Bush, Jemima Kirke and several other celebrities in a new batch of PSAs for the NO MORE movement. NO MORE is dedicated to bringing an end to sexual assault and domestic violence by creating a dialogue about these often taboo topics under one unifying symbol.


Photo by: Courtesy No More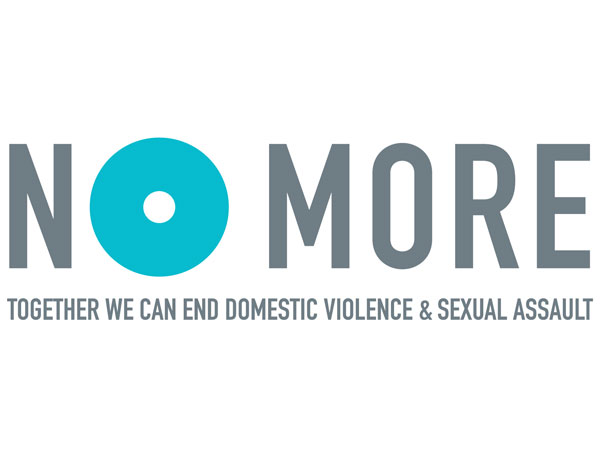 NO MORE's star-studded PSAs are a powerful way for the movement to engage bystanders, reach broad audiences and get everyone to speak up. In the
Catfish
star's straightforward spot, he and other celebs call for an end to the excuses that surround conversations about sexual assault and violence – "Boys will be boys" – asking for a true discussion about these issues instead.
Credit: MTV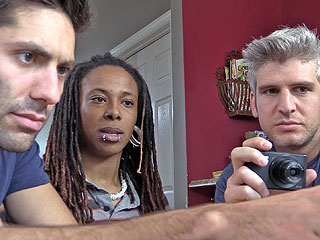 Update
Posted 07/10/2014 10:55AM
Originally posted 07/10/2014 10:00AM
Fellow fishermen, we have reached the end of season 3. Can you believe it?

As a present for wading through all the complex cyber love stories this season, Catfish is giving us a guest star. In this episode, Selita Ebanks is taking shotgun, while Max Joseph is sent to the back of the car to film. After hearing the model was a fan of the show, Nev Schulman invited her for a ride-along. At first it seems ridiculous to have a random celebrity join the team, but Ebanks proves she knows how to serve harsh truths and offer tender moments just as well as Nev and Max.
Credit: MTV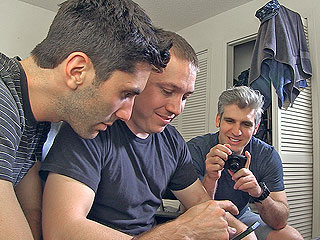 Originally posted 07/03/2014 09:15AM
The waters of the web are still wriggling with new catfish; some are just harder to catch than others.

This is one of those extra tricky cases.

The story starts off the same as in many of these MTV tales. Jeff is an average guy who is enlisted in the Navy, and, as a result, doesn't have too much time to date. By accident he becomes Facebook friends with a girl named Megan, who shares his love for animals and has Dallas Cowboy cheerleader good looks, to boot.

Their online friendship blossoms into romance, complete with daily phone calls and the usual suspicious absence of videochatting. Now that things are getting serious, Jeff is contemplating whether to re-enlist in the Navy or take a step towards starting a life with Megan.
Credit: MTV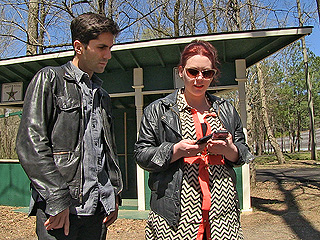 Update
Posted 06/26/2014 10:45AM
Originally posted 06/26/2014 09:00AM
Miranda didn't need to wait for Nev and Max to discover she had been Catfished. This Minnesota girl has already caught her slippery online boyfriend Cameryn in a big, sloppy lie. But instead of throwing him back to sea, she decided to hold onto her catch and give him another chance.
Credit: MTV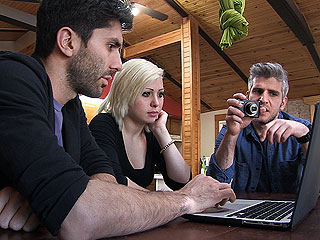 Update
Posted 06/19/2014 10:20AM
Originally posted 06/19/2014 09:15AM
It took seven episodes, but we finally have our first Catfish love triangle of the season.

Solana's story starts with Myspace, that's how long this love game has been going on. At only 14 years old she met Elijah on the social network, where the two teens struck up a friendship, which eventually turned into an online relationship. Then Elijah disappeared. With his Myspace page deactivated and no other way to contact him, Solana was forced to give up on her mystery man. Until ...
Credit: MTV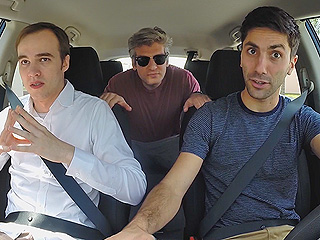 Originally posted 06/12/2014 11:30AM
"This is the kind of loser that gives our show a bad name," Max Joseph indignantly proclaims before storming off-camera in the most recent episode of Catfish. So yeah, this one was a doozy.

This season, Nev Schulman and his camera-claw buddy Max have encountered lying family members, talented schemers and scorned celebs, but they were still shocked by the web of lies they unraveled this time. The saga starts with John, a city boy born and raised in South Detroit, also known as Dearborn, Michigan. John comes to our Catfish connoisseurs with the usual tale of finding love online and wanting verification that this paramour is the real deal.
Credit: Courtesy MTV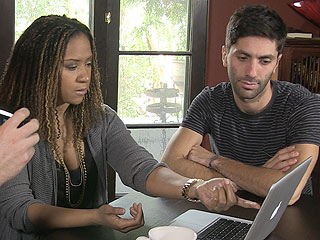 Originally posted 06/05/2014 11:45AM
Sometimes celebrities really are just like "normal people." Not only do they buy groceries and go to the park, they can also get caught up in the tangled web of a catfish, as Rent actress Tracie Thoms did in the latest episode of Catfish.

The star reached out to Nev Schulman and Max Joseph for help following up on a deceiving Twitter fan. By the time our boys arrived, Tracie had already discovered that one of her Twitter followers was pretending to be someone she was not. When the actress tried to confront her fan "Sammie" about the behavior, the mystery Tweeter pulled a vanishing act, leaving Tracie with plenty of unanswered questions.
Update
Posted 06/04/2014 04:30AM
Originally posted 06/04/2014 03:00PM
Wednesday's upcoming episode of
Catfish: The TV Show
isn't about romance
. Instead, it's an eye-opening tale of how even celebrities are vulnerable to web deception.
MTV gave PEOPLE an exclusive look at the new episode, in which
Rent
and
Death Proof
actress Tracie Thoms enlists Nev Schulman and Max Joseph's help to find a fan that went too far. Thoms shared how she formed a friendship with a girl named Sammie, after Sammie reached out over Twitter to help the star promote her film
Raze
. Unfortunately, Thoms eventually discovered that Sammie was creating multiple fake accounts to manipulate the actress' emotions and get more attention. When Thoms called Sammie out on her behavior, the fan cut off contact.
Credit: MTV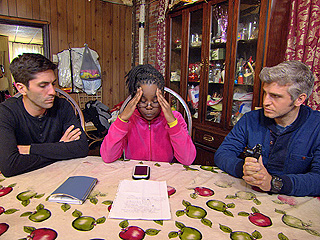 Update
Posted 05/29/2014 12:45PM
Originally posted 05/29/2014 10:00AM
This Catfish isn't about love, it's all business.

Unlike previous season 3 episodes, number four doesn't involve a romance that began on the web. Lucille believes her online connection could be a key to finding a job in the music industry. Unfortunately, even before Nev Schulman and Max Joseph show up, Lucille has already discovered a few ... fishy details about her supposed "business parter," Kidd Cole. Worse yet, this Catfish is getting Mr. Kim Kardashian involved, claiming he is the youngest artist under Kanye West's record label GOOD Music.
Credit: MTV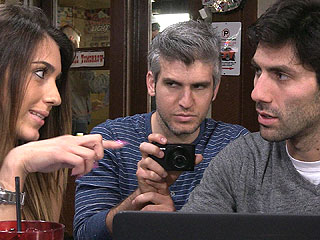 Originally posted 05/22/2014 08:50AM
Catfish is officially a thing according to Merriam-Webster.

As this term swims over from colloquialism to certified word, Catfish: The TV Show presses on as well. In episode three, viewers are treated to another story of young love, this time blossoming between a bartender and rap hopeful through the alluring world of Instagram.
Advertisement
The most buzzed about stars this minute!
Treat Yourself! 4 Preview Issues
Got a News Tip?
Send it to our People.com editors!