05:48 AM EDT 07/10/2016
The Dark Knight Rises
Credit:

RJ Sangosti/Getty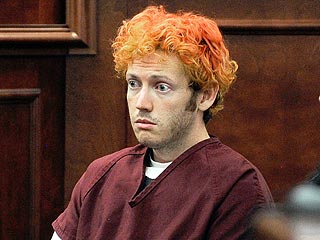 Originally posted 02/04/2015 11:10AM
A prospective juror was dismissed in the James Holmes trial on Tuesday after she fell to the ground in tears and tore her hair out.
Credit: Everett; REX USA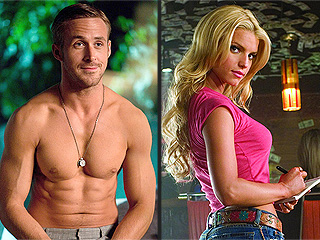 Update
Posted 05/08/2014 05:00PM
Originally posted 05/08/2014 05:00PM
Unless they're trying to win awards, being hot is a 24/7 mandate for today's stars. But what happens when one of them takes a role that requires them to stand out from the pack? How do they raise the stakes? The answer is easy, even if getting there isn't: They need to achieve superhuman levels of babe-itude.

In honor of our Hottest Bodies issue, let's look at 10 actors who attained peak hotness for a role. If Oscar were a little more ripped, these are the roles they'd give him out for.




Filed Under:
Captain America
,
Chicago
,
Crazy, Stupid, Love.
,
Elektra
,
G.I. Jane
,
Magic Mike
,
The Dark Knight Rises
,
The Dukes of Hazzard (Movie - 2005)
,
Hottest Bodies
,
Anne Hathaway
,
Bradley Cooper
,
Channing Tatum
,
Chris Evans
,
Demi Moore
,
Jennifer Garner
,
Jessica Simpson
,
Renee Zellweger
,
Ryan Gosling
,
Ryan Reynolds
Credit: RJ Sangosti/The Denver Post/Getty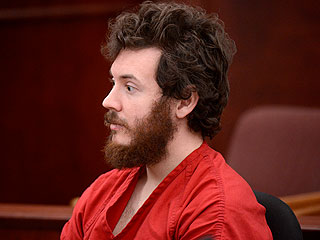 Originally posted 06/04/2013 12:25PM
A judge on Tuesday accepted James Holmes's plea of not guilty by reason of insanity, setting the stage for a lengthy mental evaluation of the Colorado theater-shooting suspect.

Holmes is accused of opening fire in a packed Denver-area movie theater last summer, killing 12 people and injuring 70. He is charged with multiple counts of murder and attempted murder, and prosecutors are seeking the death penalty.

The mental evaluation could take months.

Holmes's lawyers repeatedly have said he is mentally ill, but they delayed the insanity plea while arguing state laws were unconstitutional. They said the laws could hobble the defense if Holmes's case should ever reach the phase where the jury decides if he should be executed.
Credit: RJ Sangosti/The Denver Post/Getty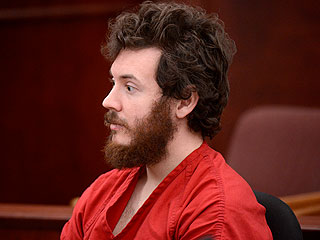 Originally posted 07/25/2012 03:40PM
James Holmes, the suspect in the Aurora movie theater shooting that left 12 dead and 58 injured, mailed planned details of his rampage to a University of Colorado psychiatrist before the July 20 attack, Fox News reports.

But according to a law enforcement source, the unopened package sat in a mailroom for as long as a week before it was discovered on Monday, July 23.

Police and FBI agents were called to the University of Colorado Anschutz Medical Campus on Monday after the psychiatrist (who is also a professor at the school) reported receiving a package believed to be from Holmes.
Credit: Courtesy Carey Rottman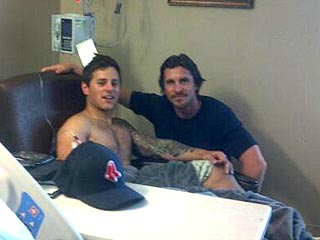 Update
Posted 07/25/2012 12:00PM
Originally posted 07/24/2012 05:45PM
Christian Bale, who stars in The Dark Knight Rises, is visiting the victims of the Aurora, Colo., shooting spree who were injured while watching a midnight showing of the movie.

According to a local Denver TV reporter, Bale was seen entering the hospital where many of the wounded are being treated.

One of them, Carey Rottman, posted a Facebook photo of himself with Bale at his bedside.
Credit: Zuma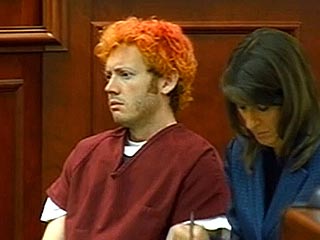 Update
Posted 07/23/2012 05:30PM
Originally posted 07/23/2012 12:25PM
The man suspected in a horrific shooting rampage at a Colorado movie theater last Friday that left 12 people dead and 58 injured made his first appearance in court Monday morning – an introductory hearing ahead of what is expected to be a slew of criminal charges.

James Eagan Holmes, 24, appeared before an Arapahoe County judge in Centennial, Colo., and was advised of the charges he is likely to face.

Sitting in the courtroom as the judge went over his case, Holmes, under his mop of dyed orange and red hair, showed no emotion but frequently opened his eyes wide only to close them, as if in a daze. He made no attempt to speak to his lawyer or to acknowledge any statement by the judge.
Credit: AP (3)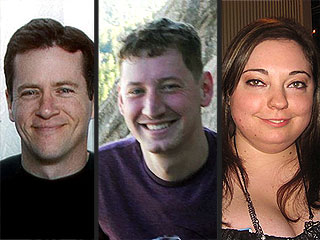 Update
Posted 07/22/2012 02:00PM
Originally posted 07/22/2012 10:45AM
Ever since news broke of the heinous mass shooting in an Aurora, Colo., screening of The Dark Knight Rises Friday morning, everyone from President Obama to the film's cast has offered their condolences to those affected by the tragedy.

Jessica Ghawi was one of the first victims identified, but now a complete list has been released. From the youngest – a 6-year-old girl, whose mother remains in critical condition – to the eldest – a 51-year-old father whose teens escaped the violence – here are their stories. 
Credit: FameFlynet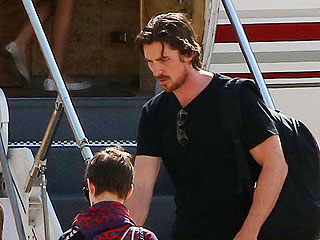 Update
Posted 07/22/2012 12:30PM
Originally posted 07/21/2012 02:30PM
Shocked and "keeping victims' families in their thoughts," The Dark Knight Rises cast jetted back to the states after Friday's horrific shooting at a screening of their new film.

Christian Bale, Anne Hathaway, and Joseph Gordon-Levitt were in France for the canceled Paris premiere, but took a Warner Brothers plane bound for Los Angeles on Saturday.

"The cast was completely shocked and several – Anne and Marion [Cotillard], a couple of the men – were in tears," a source tells PEOPLE. "There was enormous, enormous sadness."
Credit: Courtesy Jay Meloff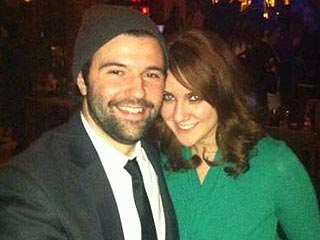 Originally posted 07/21/2012 02:00PM
Friends say Dark Knight shooting victim Jessica Ghawi was an amazing person – but no one knew her quite like boyfriend Jay Meloff.

"Every experience in life was amplified beyond my wildest dreams with you," Meloff, a 22-year-old Toronto junior hockey player, Tweeted on Friday, shortly after news broke that his girlfriend, along with 11 others, had been killed, leaving 59 injured during an Aurora, Colo., movie theater massacre.

Ghawi, 25, an aspiring sports writer and avid Twitter user who went by the pen name Redfield, was remembered on the social networking site with an #RIPJessica hashtag that eventually began trending.
Credit: Courtesy Jessica Ghawi; Courtesy Jordan Ghawi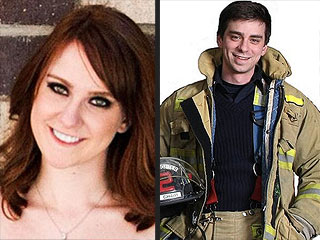 Originally posted 07/20/2012 04:25PM
Jordan Ghawi received one of the most horrific phone calls imaginable early Friday morning.

His mother, "hysterical and almost unintelligible," phoned with news that his sister, 24-year-old Jessica Ghawi, had been shot at a midnight showing of The Dark Knight Rises in Aurora, Colo., Jordan blogged Friday.

Twelve people were killed and 59 more injured by alleged gunman James Holmes, who reportedly later called himself The Joker.

Jordan, 26, a student, firefighter and paramedic in Texas, traveled to Colorado on Friday morning and wrote in detail about his sister's final moments, as told to him by their mutual friend Brent.

"Jessica and Brent were seated in the middle portion of the theatre when a device was thrown into the theatre that produced a 'hissing' sound," Jordan wrote. "The theatre then began to fill with smoke which is when patrons began to move from their seats. At that time, shots were fired."

He continued in chilling detail.
Advertisement
The most buzzed about stars this minute!
Treat Yourself! 4 Preview Issues
Got a News Tip?
Send it to our People.com editors!