11:31 PM EDT 07/31/2015
Survivor
Credit:

Regina Fleming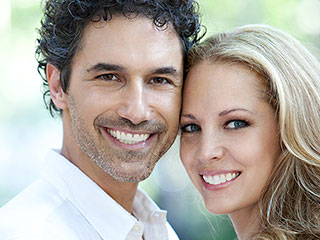 Originally posted 07/21/2015 09:30AM
The tribe has spoken: Survivor winner Ethan Zohn is ready to wed the love of his life.
Credit: CBS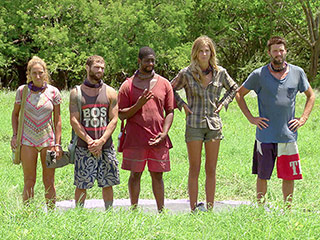 Originally posted 05/22/2015 07:35PM
Sometimes, people play a good game of Survivor, but lose because of bad luck.
Credit: Monty Brinton/CBS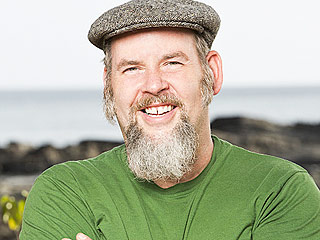 Originally posted 05/14/2015 09:55PM
Everyone knows that Survivor is a highly edited show.

Over a period of three days, multiple cameras film between 300-500 hours of footage. Then, a team of editors boil all that footage down to one 44-minute episode.

Dan Foley, the latest contestant voted off the island, says he watched the first two episodes and realized that he was going to get a villain's edit. But even he seems surprised at how negatively he was portrayed – and how vitriolic the viewer response has been.

So what did we miss? Foley, a 47-year-old postal worker from Maine, was happy to tell us.
Credit: Monty Brinton/CBS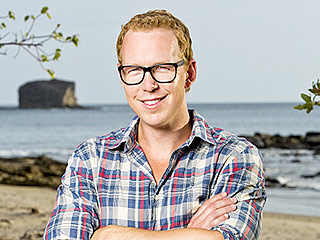 Originally posted 05/13/2015 06:00PM
As Survivor: Worlds Apart heads into its penultimate episode on Wednesday night, Tyler Fredrickson is out of the running for the million dollar prize.

Fredrickson, who was perhaps the nicest person in his alliance, was voted out of the game last week. The other contestants saw him as a threat.

The 34-year-old from Los Angeles tells PEOPLE what went wrong – and weighs in on the controversial season.
Credit: Monty Brinton/CBS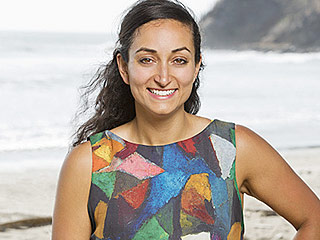 Originally posted 05/04/2015 07:30AM
When Shirin Oskooi was 21, she applied to be a contestant on Survivor. She didn't make it, so she applied again and again, at least once a year.

She finally got the call to compete. She was 31.

But things didn't go as planned. Oskooi, a Yahoo! executive from San Francisco, found herself on an exceptionally unpleasant season. The arguments often devolved into vicious personal attacks – many of which were aimed directly at Oskooi.

The ugliness reached its peak when fellow contestant Will Simms derided Oskooi for not having a family. It was clearly a painful moment for the contestants and an awkward scene for the viewers. Thankfully, Oskooi's ally Mike Holloway physically led her away from the confrontation.

Oskooi tells PEOPLE about life on the island before her elimination on Wednesday's episode – and how she feels about her experience today.
Originally posted 04/29/2015 09:20AM
Survivor
contestants Mike Holloway and Shirin Oskooi need to catch a break.
With eight competitors left, Holloway and Oskooi are clearly on the outs. Other castaways have begun to verbally berate them, leading to uncomfortable fireworks each week.
Credit: Monty Brinton/CBS/Getty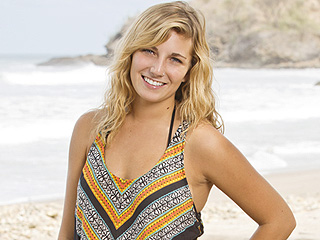 Originally posted 04/24/2015 02:35PM
Before the premiere of Survivor: Worlds Apart, host Jeff Probst promised PEOPLE that they had assembled one of the strongest casts in the show's 30-season run.
Credit: Monty Brinton/CBS/Getty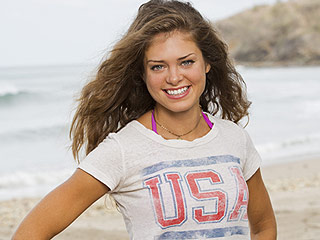 Originally posted 04/10/2015 08:00PM
Let's face it: Survivor often casts pretty young girls who seem more interested in sunning themselves on the beach than actually playing the game. They have no strategy and give clueless confessionals.

Hali Ford was definitely not one of those girls.

The 25-year-old law student proved herself to be very intelligent and articulate. (How many other contestants have compared and contrasted Survivor strategy with the Revolutionary War?)

Unfortunately for Ford, she found herself on the wrong side of the numbers and was voted out on Day 22. She tells PEOPLE what went wrong and why she was blindsided.
Credit: Monty Brinton/CBS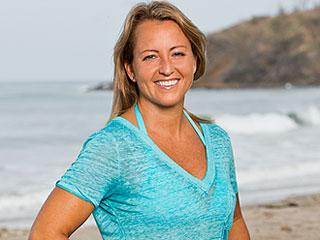 Originally posted 04/02/2015 05:40PM
Survivor is a numbers game. The entire point of the competition is to get and keep a numerical advantage against your opponents. Generally speaking, if you have the numbers, you're safe.

Unless you're Kelly Remington.

The tribes merged on Wednesday's episode, creating a new 12-member tribe. (In a flash of patriotism, they named their tribe "Merica," a shortened version of "America." the flag colors, of course, were red, white and blue.

In the new tribe, Remington had a tight alliance in the majority. The 44-year-old New York state trooper seemed very safe, until they decided to vote for sailing instructor Jenn Brown. What they didn't know: Brown had a hidden immunity idol, so no votes cast against her would count.

And just like that, Remington was voted off with just 4 votes out of a possible 12. Merica had spoken.

Remington tells PEOPLE what went wrong – and what viewers missed at home.
Credit: Monty Brinton/CBS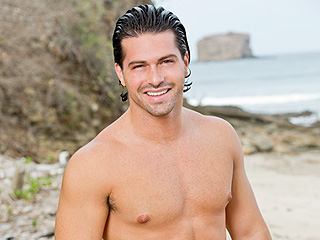 Originally posted 03/31/2015 06:50PM
You can always tell when the Survivor editors think something is funny. They play corny music in the background and slap a hashtag on the screen.

Last week was no different. During the sixth episode of Survivor: Worlds Apart, a bromance bloomed between contestants Joaquin Souberbielle and Rodney Lavoie. ("Bromance" isn't our word; CBS helpfully hashtagged it several times throughout the show.)

The other tribe members, sensing the close bond between Souberbielle and Lavoie, did what any intelligent tribe would do: they got together to vote out Souberbielle, a 27-year-old marketing director from Valley Stream, New York.

Speaking with PEOPLE, Souberbielle talks about what he did wrong – and dishes on that infamous bromance.
Advertisement
The most buzzed about stars this minute!
Treat Yourself! 4 Preview Issues
Got a News Tip?
Send it to our People.com editors!