05:59 PM EDT 09/29/2016
Kate Plus Eight
Credit:

Donna Svennevik/Getty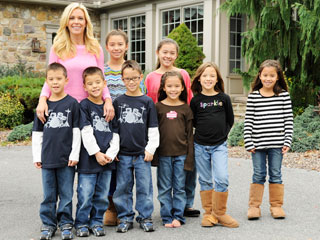 Originally posted 08/18/2014 07:15PM
Kate Gosselin hasn't finished up her run on TLC just yet.

The cable network has ordered more installments of Kate Plus 8 to air in December.

TLC says the cameras will follow Gosselin and her brood as they travel to Boston and explore the New England area as part of their family vacation.

Viewers will also be treated to the Gosselin kids' final days of summer as their mom prepares for another year of school. Cara and Mady will enter eighth grade, while the sextuplets – Alexis, Hannah, Aaden, Collin, Leah and Joel – will go into the fourth grade.
Originally posted 06/25/2014 02:35PM
Kate Gosselin looks like she has her life under control, but she wants the world to know it's not easy being a single mom to eight kids.
Credit: TLC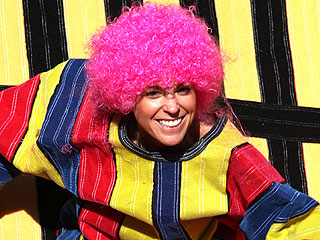 Originally posted 06/18/2014 01:40PM
Raising eight children can be a circus – a comparison Kate Gosselin took to heart to celebrate her sextuplets' birthday.

Dressed as a clown for her kids' big day, Gosselin threw a carnival-themed bash for the youngest in her very busy brood: Aaden, Collin, Joel, Leah, Alexis and Hannah. The sextuplets turned 10 years old on May 10, and TLC captured all the fun for the family's two-part return to reality TV.
Credit: TLC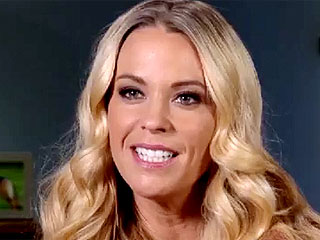 Originally posted 05/27/2014 09:35AM
They're not little kids anymore.
Kate Gosselin
and her brood return for a
two-hour Kate Plus 8
special next month on TLC. And judging by this exclusive preview, family life is just as hectic for the reality mom – though her tactics have become perhaps a little more devious.
"It's all still happening, with or without cameras," she says. "I'm getting older, tireder, more worn out. The kids are getting older and smarter and giving me a run for my money, daily and hourly and moment by moment."
Two and a half years after the show went off the air, twin girls
Cara and Mady
are now 13, and the sextuplets – daughters Leah, Alexis and Hannah, and sons Aaden, Collin and Joel – just turned 10 on May 10.
Credit: Taylor Hill/Getty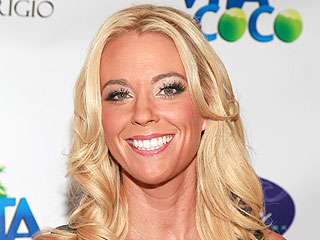 Originally posted 03/18/2014 11:35AM
Kate and her eight are heading back to where it all started – for one night only.

It's been more than two years since TLC viewers have peered into the lives of Kate Gosselin and her sizable Pennsylvania brood, and in June the cable channel that launched the family into reality show superstardom will air a one-hour special catching up viewers on their lives, PEOPLE confirms exclusively.

The special promises to touch on how all eight kids have grown, what their interests are currently and the latest on Kate's life and career. Viewers will also get a look back at some of the Gosselins' favorite memories. The sextuplets – Alexis, Hannah, Aaden, Collin, Leah, and Joel – are nearly 10, while older sisters Mady and Cara are officially teenagers at 13.
Originally posted 08/14/2013 08:00AM
It's been more than two years since Kate Gosselin and her brood of eight – twins Mady and Cara, 12, and sextuplets Alexis, Collin, Hannah, Joel, Leah and Aaden, 9 – appeared on their own TV series, and the single mom is decidedly humble about her circumstances.

"I'm living very carefully these days," Gosselin tells PEOPLE in its latest issue, on newsstands Friday.

Now that her TLC reality show is a thing of the past, the matriarch is making ends meet "piecing and patching together" an income from a variety of projects, she says.
Credit: Peter Kramer/NBC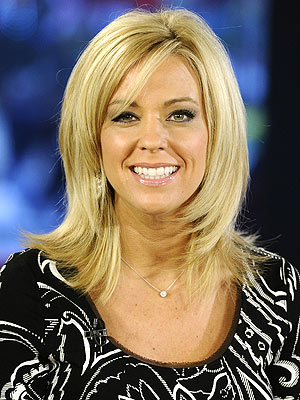 Originally posted 08/16/2011 04:30PM
Now that Kate Gosselin's TLC reality show, Kate Plus 8, has been canceled, she may be looking toward her next career move. In addition to being a reality star, Kate is a registered nurse and a best-selling author – not to mention a super mom. So, what should she do next? Here are some ideas:

Kate serves up healthy meals for her eight children and prefers organic, so why not become a natural foods chef? She can certainly handle cooking for picky customers – and lots of them.

She and her ex-husband Jon Gosselin weren't afraid to squabble in front of the cameras while filming Jon & Kate Plus 8. Maybe it's time to put that experience to good use and have straight-shooter Kate sit down with bickering couples as their marriage counselor.
Originally posted 08/15/2011 07:55PM
Her show has just
been cancelled
and her
marriage crumbled
in 2009, but
Kate Gosselin
doesn't seem to have regrets about her tumultuous past few years.
"I know that I'm glad to be divorced and on my own," she says, addressing ex-husband Jon Gosselin, 34, in a clip from an episode of
Kate + 8
, which airs Monday night on TLC; the show's final episode will air Sept. 12.
"I wouldn't change my marriage because I have eight awesome kids that I would not change," Kate, 36, says on Monday night's episode. "But people change and they're not who you thought they were and if they're not for you, move on. And I have."
Credit: Humberto Carreno/Startraks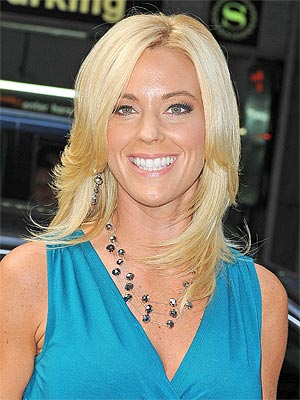 Originally posted 08/15/2011 03:00PM
Kate Gosselin's days as a reality star are done for now.

TLC – the network that gave viewers a firsthand glimpse of Kate's tumultuous and highly publicized split from ex-husband Jon Gosselin while they continued to raise their eight children – will no longer follow the 36-year-old and her brood with cameras.

"TLC has decided not to renew another season of Kate Plus 8," a network rep told PEOPLE in a statement. "By the end of this season Kate Plus 8 will have hit the 150 episode mark (including Jon & Kate Plus 8); an exceptional milestone. TLC hopes to check in with Kate and the family periodically with specials in the future."
– Dahvi Shira
Credit: Diane Cohen/Fame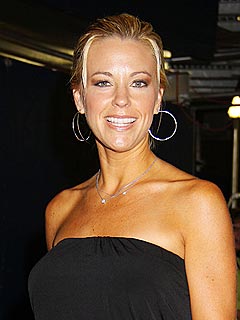 Originally posted 06/06/2011 12:55PM
Jon and Kate Gosselin had the end of their marriage play out in the tabloids and on their reality show, Jon and Kate Plus 8, but the single mom says tensions have finally calmed between the exes.

"It's just naturally gotten more peaceful, which is good," Kate, 36, told PEOPLE on Friday. "He's working now, which is great. He has somewhere else to put his attention, which is good."

Although Kate considers her parenting skills "very different" from Jon's, she believes whatever he's doing is working.
The most buzzed about stars this minute!
Treat Yourself! 4 Preview Issues
Got a News Tip?
Send it to our People.com editors!