07:19 AM EDT 07/10/2016
Survivor: All-Stars
Credit:

CBS BROADCASTING INC.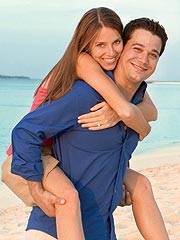 Originally posted 04/20/2005 02:00PM
Survivor stars Rob Mariano, 29, and Amber Brkich, 26, made their alliance legal at the Atlantis resort on Paradise Island in the Bahamas over the weekend
Credit: Jeffrey R. Staab/CBS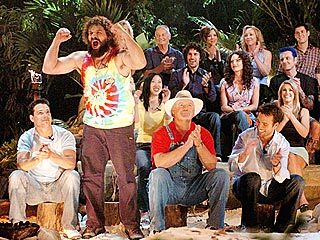 Originally posted 05/14/2004 08:30AM
Rupert Boneham, the teddy bear from Indianapolis who was the viewer favorite during the last two Survivor games, won a $1 million consolation prize, as voted by 38 million viewers and announced during a special edition of the CBS show on Thursday night.
Credit: Marc Royce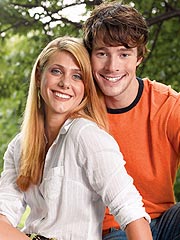 Originally posted 05/13/2004 03:00PM
Rupert Boneham may have been handed the $1 million on the special edition of "Survivor" Thursday night, but there was already good news for another player, Jenna Lewis, PEOPLE reports in its latest issue.
Credit: Len Irish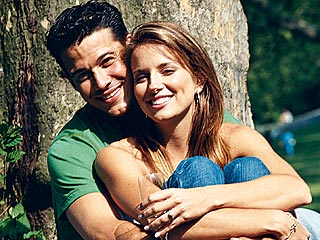 Originally posted 05/13/2004 12:00PM
ROB & AMBERAt last there were no more backs to stab, no more stale rice to choke down, no more fat naked guys to avoid spooning with at night. There was only a long bus ride to the airport in Panama after the last tribal council for Rob and Amber, the two finalists from Survivor: All-Stars. "They were asleep and they were wasted away; I mean there was nothing left of them," says host Jeff Probst, who rode with them. "But they were in each other's arms and they just looked so content. I was watching them thinking, 'This is a couple in love.' "
Credit: CBS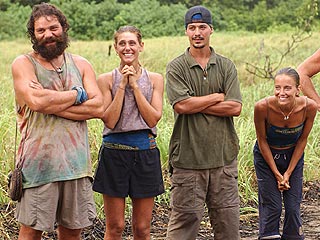 Originally posted 05/11/2004 9:00AM
Sunday's finale of Survivor: All-Stars attracted more than 24 million viewers on CBS, according to preliminary Nielsen numbers. By comparison, the first Survivor finale, in August 2000, drew 50 million viewers.
Credit: Thomas Lau/TLP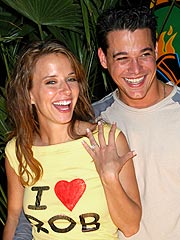 Originally posted 05/10/2004 9:00AM
It was couple's night Sunday on the live finale of CBS's Survivor: All-Stars, where Amber Brkich was the $1 million winner and her boyfriend, "Boston Rob" Mariano, won $250,000 as the runner-up.
Credit: CBS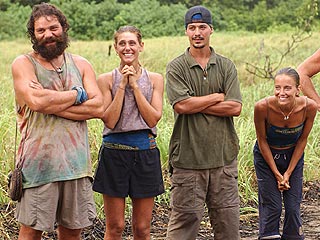 Originally posted 05/07/2004 9:00AM
With "Big Tom" Buchanan's getting the boot on Survivor: All-Stars Thursday night, the $1 million competition is now down to Rupert, Boston Rob, Amber and Jenna.
Credit: Monty Brinton/CBS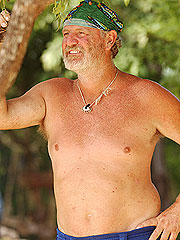 Originally posted 05/07/2004 9:00AM
It's over for "Big Tom" Buchanan, the 49-year-old cattle farmer from Rich Valley, Va., whose Survivor: All-Stars run ended Thursday night as the CBS reality series had the bad fortune to run up against NBC's "Friends" finale.
Credit: Bill Inoshita/CBS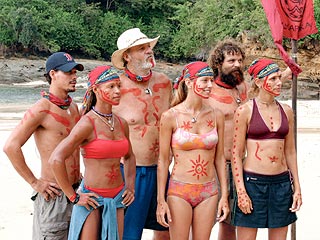 Originally posted 05/06/2004 10:15AM
Is it real or is it just reality TV? As millions of Americans sit before the TV night after night, addicted to the fights, the dates, the rejections, the alliances, the betrayals, the shocks and reversals on hit shows like Survivor, The Bachelor and The Apprentice, the little voice in your head wonders: Is this the raw excitement of real, unscripted human behavior – or has the whole thing been cooked and arranged on a platter?
Originally posted 04/30/2004 01:00AM
This was a week for shocking ousters on reality shows. First came Wednesday's booting of Jennifer Hudson on FOX's American Idol. Thursday night, it was Alicia Calaway's turn on CBS's Survivor: All-Stars.
Advertisement
The most buzzed about stars this minute!
Treat Yourself! 4 Preview Issues
Got a News Tip?
Send it to our People.com editors!