06:45 AM EDT 07/10/2016
Survivor: Palau
Credit:

Coral Von Zumwalt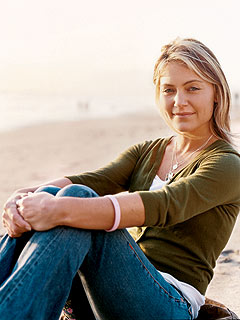 Update
Posted 01/20/2010 04:50PM
Originally posted 01/20/2010 02:10PM
Jennifer Lyon, who placed fourth on Survivor: Palau in 2005, died at her home in Oregon Tuesday night, PEOPLE has confirmed. She was 37.

The reality TV star was first diagnosed with stage-three breast cancer a few months after she wrapped Survivor, and opted for a modified, radical bilateral mastectomy, followed by courses of chemotherapy and tamoxifen, a drug used to prevent recurrence.

"In the summer of 2004, I felt something in my right breast that didn't feel normal," Lyon told PEOPLE in October 2005. "I thought it was probably scar tissue related to my breast implants. So I let it go – for a long time."

Being on the CBS competition boosted her spirits and provided an inner strength to battle her disease. "Survivor taught me there's an end in sight," she told PEOPLE. "As hard as it is, it will be over, and you have to appreciate every day."
Credit: Coral Von Zumwalt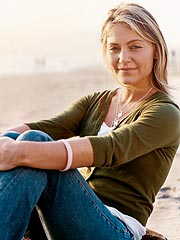 Originally posted 10/14/2005 05:00PM
Jenn Lyon had it all – beauty and reality-TV fame as a competitor on Survivor: Palau. Now, the 33-year-old tells PEOPLE about breast cancer – and why for her reconstructive surgery was the first step to feeling better
Credit: Monty Brinton/CBS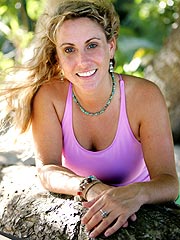 Originally posted 09/06/2005 12:00PM
Katie Gallagher, the runner-up on this past season's Survivor: Palau, was arrested last Wednesday for drunken driving in her hometown of Merced, Calif., reports the Associated Press.
Credit: AP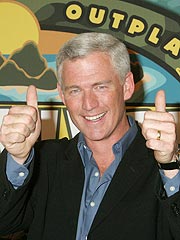 Originally posted 05/16/2005 08:00AM
Tom Westman may have blasted some of the judges on Sunday night's finale of CBS's Survivor: Palau as "two-faced backstabbers," but that didn't prevent the New York City firefighter, 41, from winning the reality show's $1 million prize.
Credit: Monty Brinton/CBS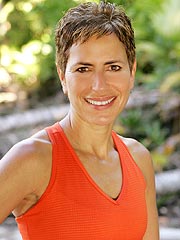 Originally posted 05/13/2005 08:00AM
By a unanimous vote, Ohio civil-rights attorney Caryn Groedel, 46, got sent packing on CBS's Survivor: Palau Thursday night, after learning the hard way not to trust an alliance of women.
Credit: Monty Brinton/CBS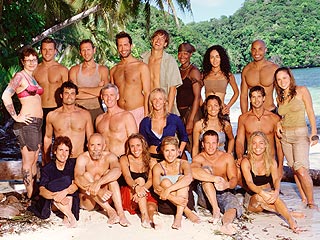 Originally posted 05/12/2005 06:00AM
Which of the final four contestants has the best shot at the $1 million prize on Sunday's finale?
Credit: Monty Brinton/CBS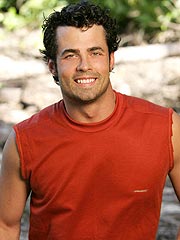 Originally posted 05/09/2005 05:00PM
Gregg Carey thought he had it made. The Chicago business consultant was one of the final six contestants on Survivor: Palau and part of a longstanding five-member alliance – plus he'd developed a close connection with his Koror tribemate, Jennifer Lyon. So when he won a reward challenge and chose Jennifer and her friend Katie to share his prize – a day of pampering aboard a luxury yacht – life seemed good. Little did he know that, while he was gone, his allies were plotting against him, and at the next tribal council, he was shocked to find himself voted off. Carey, 28, recently talked with PEOPLE about paying the ultimate price for love.
Credit: Monty Brinton/CBS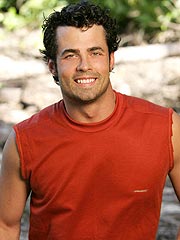 Originally posted 05/06/2005 08:00AM
FOOLED: The Koror alliance crumbled Thursday on Survivor: Palau, when 28-year-old Gregg Carey was sent to the jury after being ambushed by teammates Tom and Ian. Following his win for the reward challenge, Gregg took his Survivor sweetheart Jenn and fellow player Katie on a yacht cruise where the three plotted their road to the end. But back at camp Tom and Ian enlisted the help of odd-member-out Caryn, and decided to surprise Gregg, whom they felt was likely to go all the way. After forcing Katie's hand in the voting, Gregg – and Jenn – was shocked to discover his game was ending. The season finale of Survivor: Palau airs May 15 on CBS.
Credit: Monty Brinton/CBS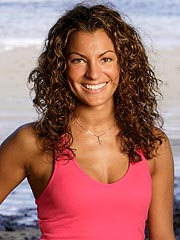 Originally posted 05/02/2005 06:30PM
Stephenie LaGrossa proved to be the toughest member of Survivor: Palau's Ulong tribe – she outlasted every one of her teammates and even fended for herself in their desolate camp. But the Philadelphia pharmaceutical sales rep's strength made her a threat when she joined the Koror tribe. Ultimately, Koror voted her off, and she became the third member of the jury that will choose Survivor's $1 million winner. LaGrossa, 25, recently talked to PEOPLE about making it on her own, getting love letters – and why she can't wait for next season.
Credit: Monty Brinton/CBS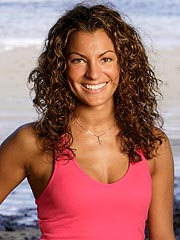 Originally posted 04/29/2005 08:00AM
REMOVED: The end finally came on Thursday night for the once invincible Survivor: Palau player Stephenie LaGrossa, who had been the last Ulong member standing. But after failing to win immunity, the 25-year-old pharmaceutical sales rep from Philadelphia was voted out – unanimously – by her old rival Koror tribe, now leaving the competition between three women and three men. After her torch was snuffed, Stephenie said: "I was outnumbered by an entire tribe. I'm actually really proud." Stephenie became the 12th castaway voted off and will serve on the jury that will decide who will win $1 million on the May 15 season finale.
Advertisement
The most buzzed about stars this minute!
Treat Yourself! 4 Preview Issues
Got a News Tip?
Send it to our People.com editors!