10:58 AM EDT 08/26/2015
Survivor
Credit:

Monty Brinton/CBS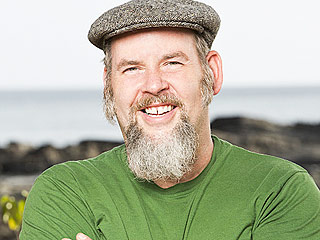 Originally posted 05/14/2015 09:55PM
Everyone knows that Survivor is a highly edited show.

Over a period of three days, multiple cameras film between 300-500 hours of footage. Then, a team of editors boil all that footage down to one 44-minute episode.

Dan Foley, the latest contestant voted off the island, says he watched the first two episodes and realized that he was going to get a villain's edit. But even he seems surprised at how negatively he was portrayed – and how vitriolic the viewer response has been.

So what did we miss? Foley, a 47-year-old postal worker from Maine, was happy to tell us.
Credit: Monty Brinton/CBS/Landov; Monty Brinton/CBS (2)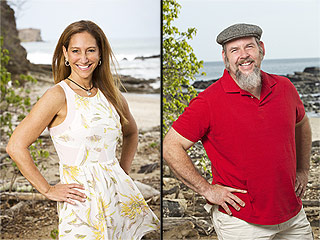 Originally posted 05/14/2015 12:45PM
Stephen Fishbach was the runner-up on Survivor: Tocantins and has been blogging about Survivor strategy for PEOPLE since 2009. Follow him on Twitter @stephenfishbach.

"I cannot let my guard down. You can't trust nobody now, nobody. You're playing for a million dollars. People have murdered for less than a million dollars." –Twila Tanner, Survivor: Vanuatu

On Wednesday's Survivor, we finally answered a vital question: How long will it take in a puzzle before host Jeff Probst starts telling people the answer?

One hour into the word puzzle, the contestants were exploring options like "wax," "fishin' " and "shaint" when Probst finally cracked and started throwing out softball clues.

It was a comical moment in a crazy episode. Once again, Mike won immunity. And once again the alliance of six had to turn on one of its own. This time, though, the alliance started to show real cracks.
Credit: Monty Brinton/CBS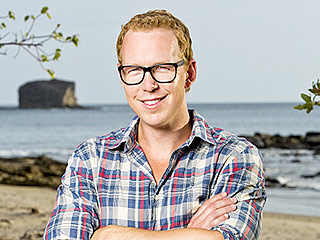 Originally posted 05/13/2015 06:00PM
As Survivor: Worlds Apart heads into its penultimate episode on Wednesday night, Tyler Fredrickson is out of the running for the million dollar prize.

Fredrickson, who was perhaps the nicest person in his alliance, was voted out of the game last week. The other contestants saw him as a threat.

The 34-year-old from Los Angeles tells PEOPLE what went wrong – and weighs in on the controversial season.
Credit: Monty Brinton/CBS /Landov (3)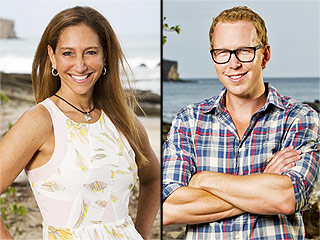 Originally posted 05/07/2015 12:10AM
Stephen Fishbach was the runner-up on Survivor: Tocantins and has been blogging about Survivor for PEOPLE since 2009. Follow him on Twitter @stephenfishbach.

"I really believe that when you identify a threat, you take them out as soon as possible. You don't wait." –Tom Westman, Survivor: Heroes vs. Villains


A Humble Appeal
Before I start this week's blog, I want to take a moment for a personal note.
I've been blogging about
Survivor
strategy since 2009. I've written more than 150 blogs analyzing every boot and blindside from the past 11 seasons. I have been truly touched and humbled that so many of you come back every week to see what I have to say and to share your thoughts in the comments.
CBS is offering me a chance to take what I've learned from writing this blog and apply it to actually playing
Survivor
. They've launched a
Second Chance season
. The cast will be determined entirely by fan votes.
If you could take a brief moment to
head over to CBS
and vote for me, I would be honored and grateful. I'd like to try to win some Fishies, not just award them.
And I will do my best to do my readers proud.
Now let the analysis begin!
Credit: CBS/Monty Brinton/Landov (3)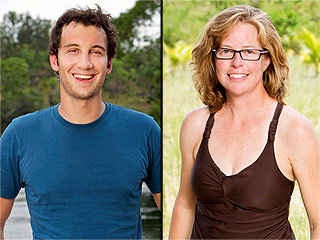 Originally posted 05/06/2015 09:20PM
In its 30 seasons, Survivor has worked hard to keep things fresh.

Each season has included twists and turns, keeping contestants – and viewers – on their toes. "Sometimes, people love what we do," host Jeff Probst told PEOPLE in February. "Sometimes, they just want to throw things at us."

For the show's 31st season, producers have come up with one of the show's biggest twists: letting fans of the show choose the 20 castaways who will compete.
Credit: Monty Brinton/CBS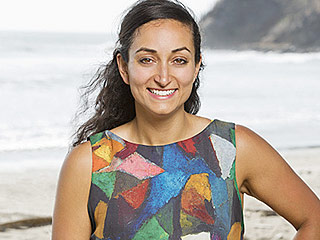 Originally posted 05/04/2015 07:30AM
When Shirin Oskooi was 21, she applied to be a contestant on Survivor. She didn't make it, so she applied again and again, at least once a year.

She finally got the call to compete. She was 31.

But things didn't go as planned. Oskooi, a Yahoo! executive from San Francisco, found herself on an exceptionally unpleasant season. The arguments often devolved into vicious personal attacks – many of which were aimed directly at Oskooi.

The ugliness reached its peak when fellow contestant Will Simms derided Oskooi for not having a family. It was clearly a painful moment for the contestants and an awkward scene for the viewers. Thankfully, Oskooi's ally Mike Holloway physically led her away from the confrontation.

Oskooi tells PEOPLE about life on the island before her elimination on Wednesday's episode – and how she feels about her experience today.
Credit: Shawn Hanna and Carly Foulkes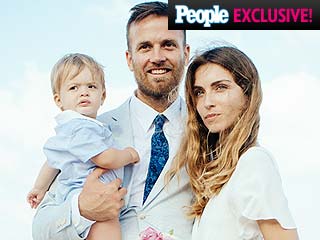 Originally posted 05/01/2015 01:10PM
Aras Baskauskas is a married man!

The Survivor: Panama champ tied the knot with fiancé Christy Dawn Petersen in a laid-back beach ceremony on April 25.

It was important to Baskauskas and Petersen that the ceremony and reception be a relaxed celebration for their 96 guests. "I'm not usually a big wedding fan – most feel so stuffy," Baskauskas tells PEOPLE. "But this one was so much fun."
Credit: CBS; Getty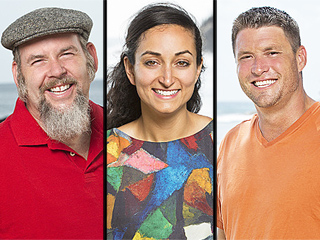 Originally posted 04/30/2015 01:40AM
Stephen Fishbach was the runner-up on Survivor: Tocantins and has been blogging about Survivor strategy for PEOPLE since 2009. Follow him on Twitter @stephenfishbach.

"You've just gotta hope that those true alliances that you thought you had, and that you tried to build at the beginning, help you at the end. But sometimes it just doesn't work out that way." –Russell Hantz, Survivor: Heroes vs. Villains

Mike Holloway is a superb Survivor player. He's a challenge beast who will grip a pole until his palms are bloody. He's a strategic wizard who will blow up your tribal council with grandiose idol flourishes that would make Russell Hantz blush. He's a natural charmer, who has built alliances from the ground up.

But, while Mike is great at making friends, he's not so great at keeping them. One by one his allies have abandoned him. When Rodney flipped, it seemed like a hot-headed disagreement over Joaquin. Now Mike has lost everybody.
Originally posted 04/29/2015 09:20AM
Survivor
contestants Mike Holloway and Shirin Oskooi need to catch a break.
With eight competitors left, Holloway and Oskooi are clearly on the outs. Other castaways have begun to verbally berate them, leading to uncomfortable fireworks each week.
Credit: Monty Brinton/CBS/Getty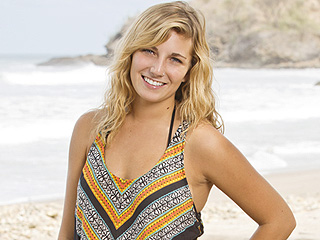 Originally posted 04/24/2015 02:35PM
Before the premiere of Survivor: Worlds Apart, host Jeff Probst promised PEOPLE that they had assembled one of the strongest casts in the show's 30-season run.
Advertisement
The most buzzed about stars this minute!
Treat Yourself! 4 Preview Issues
Got a News Tip?
Send it to our People.com editors!