03:51 PM EDT 07/06/2015
The Bachelorette
Credit:

Clodagh Kilcoyne/ABC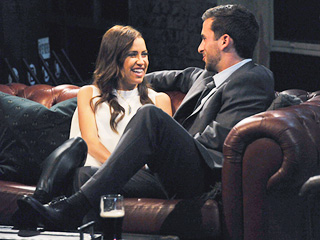 Originally posted 06/23/2015 07:10AM
The Bachelorette's Kaitlyn Bristowe opens up about getting intimate with a suitor and stands by her decision. Subscribe now to hear what she has to say about having sex on the show in this exclusive interview, only in PEOPLE!

About last night ...

On Monday's episode of The Bachelorette, Kaitlyn Bristowe did something shocking: She got intimate with her boyfriend.

The only catch? Bristowe, 29, still has several other boyfriends on the show.

Despite an emotional breakdown and a cliffhanger ending, Bristowe tells PEOPLE she wouldn't change her actions and feels no regret regarding her relationship with Nick Viall, 34: "That's something I don't think I should be ashamed of."

So why was she crying?
Originally posted 06/22/2015 10:00PM
Given the core premise of the The Bachelorette, the amount of suitors who have felt plainly entitled to Kaitlyn Bristowe's affections is pretty shocking.

Last week, Ian tore into Kaitlyn for being a "shallow," "surface-level" person while practically waving his Princeton degree above his head like a flag as a replacement for any real character traits other than "deep." It was obvious that he just felt stung over the fact that Kaitlyn didn't feel as strongly for him as the rest of her suitors, and he reacted by puffing out his chest, insulting her under the guise of "honesty" and shaming her for kissing other guys.

Like most people who judge others, Ian was a hypocrite, telling cameras that he "has a lot of sex" and that he'd love his own shot at being the next Bachelor.

Monday's Bachelorette picked up following that painful conversation and only got more uncomfortable when Kaitlyn got intimate with Nick and spent the rest of the episode beating herself up about it and worrying that Nick would tell the rest of the guys about it. (He has a history of kissing and telling, after all.)

Also, Shawn – who had been a favorite so far – continued to be butthurt over Nick's general presence and by not being the sole focus of Kaitlyn's affection. Shawn, come on – your cast bio says you like One Direction. I expected more from you. I was hoping you'd be a Liam girl.
Originally posted 06/17/2015 03:45PM
Sure, she starred on a show called Shameless, but in reality Emmy Rossum is mortified to admit the depth for her reality TV obsession.

While guest co-hosting Live! With Kelly & Michael on Wednesday, the Showtime star opened up about her "sport" of choice.
Credit: Craig Sjodin/ABC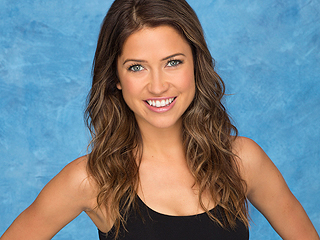 Originally posted 06/16/2015 07:00AM
Kaitlyn Bristowe is the Bachelorette! She charmed her way into the hearts of the Bachelor Nation – and nearly the Bachelor himself, Chris Soules, on season 19 of The Bachelor. Now Kaitlyn has begun her own journey to love.

Enter Nick. Talk about uncomfortable. He just walked right into the lion's den, and I could feel the tension through the TV. It was actually pretty tough for me to watch because I really saw with my own eyes how much the guys cared. Joshua was so sweet when he questioned Nick calling me a "cool chick." He is such a good, ol' fashioned country boy. I never ever meant to be disrespectful to Joshua or any of the other guys by having Nick stay. I just had to follow my heart, and my heart told me to give Nick a chance.

It's also such a strange world where it's okay for me to "explore my options" while the guys are only there for me. Actually in this case NOT all of them were there for me and they TOO explored options. (If you recall there were two Bachelorettes!) And I am so sorry that a lot of people see a problem with this. But there was an attraction with Nick, and I had to pursue it. I was still getting to know these guys, it didn't feel too late, and this was something I just had to do.
Credit: Felicia Graham/ABC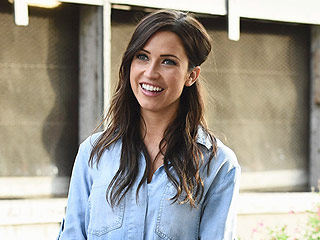 Originally posted 06/15/2015 10:00PM
What is actually up with the Bachelorette contestants this season?

With each passing episode, a new suitor completely self-destructs. After Ryan M., Kupah and Tony, Monday's episode had former front-runner Ian going completely off the rails over a bruised ego. He also slut-shamed Kaitlyn while going on about all the sex he has and how he's such a great catch. Oh, and he thinks he'd make a great Bachelor. More on that nonsense below.

Also, Joshua had his own Britt Nilsson-style meltdown over Nick's entry into the competition, but he wasn't the only one unimpressed with the newest arrival.
Originally posted 06/12/2015 04:45PM
The Bachelorette
is about to get more uncomfortable than ever – and no, we haven't forgotten that time
JJ Lane slapped himself in the face
,
Mark Wahlberg
-in-
Fear-style
.
While none of
Kaitlyn Bristowe
's suitors on
The Bachelorette
were particularly impressed by her decision to add
Andi Dorfman
reject Nick Viall to the roster, Shawn Booth seems to take the news more poorly than the rest.
In an exclusive sneak peek at Monday's episode, Shawn won't even refer to Nick by his name, but only as "the other guy. To me, he's just 'the other guy.' " He then predicts (threatens?) that his upcoming conversation with Kaitlyn will be a "turning point" in their relationship.
Credit: Craig Sjodin/ABC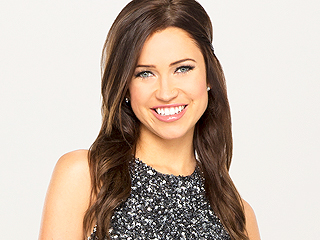 Originally posted 06/10/2015 07:00AM
Kaitlyn Bristowe is the Bachelorette! She charmed her way into the hearts of the Bachelor Nation – and nearly the Bachelor himself, Chris Soules, on season 19 of The Bachelor. Now Kaitlyn has begun her own journey to love.

These cliffhangers are really giving me some good material to work with for the beginning of my blogs!

Let's sum things up. I quit Clint. Clint quit JJ. The romance and the bromance are officially over. Short-lived, I know. There were just too many red flags with Clint. He was great on our one-on-one date but terrible in a group setting. And I really need a guy who can hang and be social in big groups of people. Clint definitely struggled with that. And no one except for JJ had nice things to say about him. Oh, how awkward was that when JJ asked Clint for an apology?! That was so uncomfortable! And then they almost got into a fight! I had heard through the grapevine that they almost came to blows, but I had no idea it was that close! Way too much testosterone. Toodeloo, Clint. At least we'll always have that drawing of Chris Harrison riding a triceratops!

Just like I didn't see Clint and JJ almost coming to blows, I don't always see or hear about everything that happens in the Bachelor mansion. Sometimes all I had to go with was my gut and my heart. Sometimes I was right. Sometimes I was wrong. When it came to Kupah and Clint, I was dead-on. But it really was a tough job trying to figure out which relationships needed more time and which relationships already had all the time they deserved. And that night it felt like all the relationships needed more time, especially after the Clint drama took up most of the night. So I took it upon myself to cancel the rose ceremony and bring all of the guys to New York City. Yeah, I broke the rules. It won't be the last time. Stay tuned for more rule-breaking later this season!
Credit: Craig Sjodin/ABC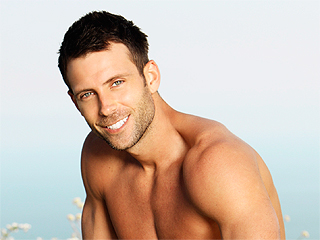 Originally posted 06/09/2015 02:30PM
Vacation season is upon us, but not everyone is eager to book a ticket to Paradise.

Graham Bunn, the season-four Bachelorette contestant who has since competed for love on Bachelor Pad and Bachelor in Paradise, shot down assumptions that he plans to return to Bachelor in Paradise.

"They did express some interest," Bunn tells PEOPLE at the launch of the Lycos Life & the Lycos Life Project in Hollywood on Monday night, "but I'm actually dating a very lovely lady that I like very much. So I did not need to go back to Paradise. I think people have had enough of me. I've been on a few shows."
Credit: Bob D'Amico/ABC; Craig Sjodin/ABC/Getty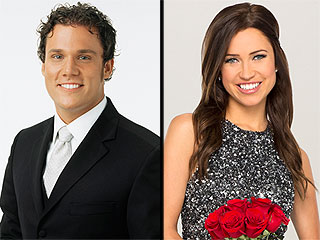 Originally posted 06/09/2015 10:25AM
Former Bachelor Bob Guiney thinks America's current sweetheart Kaitlyn Bristowe is "super cool," but he isn't too hot on her Bachelorette suitors.

"I love Kaitlyn. I thought she was super cool," Guiney said Monday night at the launch of Lycos Life & The Lycos Life Project in Hollywood, referencing the current Bachelorette, who made it to the final three with Chris Soules last season. "She's really cute! I think she's very genuine, which I like."

Added Guiney, "I don't even think she realizes that she's on TV half the time."
Credit: Heidi Gutman/ABC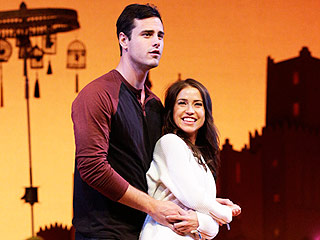 Originally posted 06/08/2015 10:00PM
Breaking up is hard to do – but only if you're Clint. If you're JJ or Kaitlyn, it's actually super easy.

Monday's episode of The Bachelorette continued its well-worn tradition of picking up in the middle of the previous episode's rose ceremony cocktail party cliffhanger, making every cocktail party seem like a unending daymare.

After spending the week trash-talking the rest of the contestants and spending more time with his buddy JJ than with Kaitlyn, Clint got the boot and made sure to be aggressively defensive on his way out.
Advertisement
The most buzzed about stars this minute!
Treat Yourself! 4 Preview Issues
Got a News Tip?
Send it to our People.com editors!