07:27 PM EDT 07/21/2015
The Hills
Credit:

John Shearer/Getty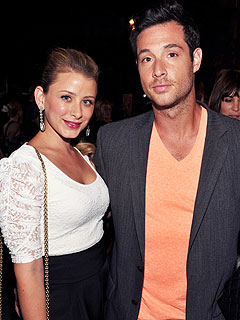 Originally posted 12/17/2010 06:15PM
Lauren Conrad has some consoling to do.

The former Hills star's on-camera sidekick Lo Bosworth, 24, has called it quits with Scott Hochstadt, her beau of approximately two years.

"Lo and Scott are no longer together, but remain good friends," her rep tells PEOPLE.
Originally posted 11/09/2010 08:00PM
It's been a year of challenges for Heidi Montag's mom Darlene Egelhoff.

Aside from her estranged relationship with Montag since February, the mother of three and her husband, Tim, also now face an immense financial hurdle.

Timberlines, a popular restaurant featured on The Hills and owned by Egelhoff and her husband in Montag's hometown of Crested Butte, Colo., recently went out of business after a 21-year run.
Credit: Bob D'Amico/ABC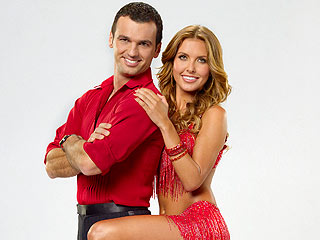 Originally posted 10/18/2010 08:45AM
This week my partner Tony Dovolani and I are doing the rumba. The dance is similar to the Argentine tango, except without the lifts and tricks. It's very passionate, sensual and sultry. Tony calls it the dance of love and says the emotion should be like making love on the dance floor – which is a little awkward and weird! I'm definitely still getting used to it. Thankfully, our Argentine tango last week was very up close and personal, so that kind of prepared me for this.

It's also TV-theme week, and the producers surprised us with the theme song to The Hills, "Unwritten" by Natasha Bedingfield. Every week is a new surprise! When Tony showed me which song we were assigned, I was really excited. "Unwritten" is a great song, and I love Natasha Bedingfield. Every time I hear that song, I automatically think of the intro to The Hills. It really brings back all those memories. Now I get to create a new memory, and I'll never forget this either.

Tony and I are going to bring everything that was on The Hills – the drama, flirtation and relationship ups and downs – into our dance. It's going to be very fun!
Credit: L.Martinez/JPegFoto/PictureGroup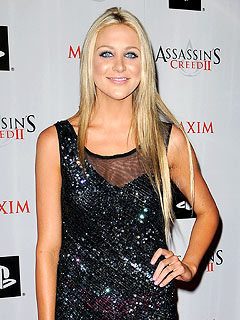 Originally posted 11/12/2009 12:00AM
While some say that scripted television is dying, irony is, in fact, very much alive. Days before an episode of The Hills aired showing Stephanie Pratt confronting Holly Montag about her excessive drinking, Spencer's 23-year-old sister was pulled over and arrested on suspicion of drunk driving in Hollywood.

Given the personalities involved, and the public forum in which it the arrest took place, it had all the makings of a very real meltdown. But to the younger Pratt's credit, she's weathered the storm and come out stronger because of it.

"It was the worst thing to happen to me and, at the same time, it was the biggest blessing," Pratt told PEOPLE at the Maxim and Ubisoft launch of Assassin's Creed II in West Hollywood on Wednesday. "I learned to not fall apart, which is something that I usually do when something goes bad in my life. I learned that it is all about temptation and that I am being tested."

Being tested in Hollywood is an everyday occurrence -- as is the subsequent fall from grace -- but the plucky blond reality star seems determined to transform her arrest from embarrassment to betterment.
Originally posted 11/11/2009 12:00AM
The Hills
has two kinds of girls -- those who are boy crazy and those driven crazy by boys. This week's chapter chronicled the escapades of both types. And between a bar fight, a public dumping and a behind-her-back doctor's appointment, it wasn't pretty.
--Carrie Bell
Nip/Stuck:
Spencer's puppy plan
didn't work and, after his wife spent time with little Enzo, he and
Heidi
had another baby brawl. Heidi said now; he wanted 10 years. When he perceived her "what if" comment as a threat, he booked a doctor's appointment to talk vasectomy. After a quick anatomy lesson and vivid illustrations that made him squirm, he left without getting snipped. This kicked off an even bigger fight as he and Heidi argued about the definition of lying. "You knew I wanted kids when you married me," Heidi whined. "So sounds like it was the biggest mistake you've ever made."
Originally posted 11/10/2009 12:00AM
Oh no she didn't! Kristin Cavallari and Jayde Nicole's latest spat gets physical in an exclusive clip of tonight's episode of The Hills. When Jayde, who is on a break from her relationship with Brody Jenner, runs into him out at a nightclub with pal Kristin, she flips.
Credit: Celebrity Photo; Globe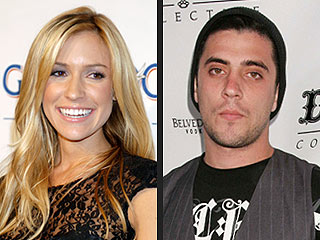 Originally posted 11/10/2009 12:00AM
Audrina will not be happy about this!
Originally posted 11/04/2009 12:00AM
The bitch is back ... again! After a few weeks of a kinder, gentler Kristin, she fought with
Audrina
(
round 2
) at
Heidi
's birthday,
broke up
with
Justin Bobby
and started to make her move on
Brody
. While Monday's episode of
The Hills
failed to provide
Holly
drunk dance
No. 3, it was certainly action-packed.
--Carrie Bell
Buying Time:
Heidi asked
Spencer
to throw her a birthday party and being Spencer, he balked at first but eventually gave in -- and two precious lap dogs, which he explained were "the only babies he's ever going to provide." For now, her biological clock appeared to be on snooze as she gushed that they might be the only babies she'd need.
Ex Factor:
While on a break with
Jayde
, Brody strolled the Malibu sands with a scantily clad Kristin and the two traded flirty quips and agreed to go together to Heidi's party. There, he later told Audrina that they were hanging out a little. "I know she's not the relationship type," Audrina told him. "She will try to get you back to hurt Jayde and then move on to someone else."
Originally posted 11/03/2009 12:00AM
Kristin Cavallari wants answers! In an exclusive clip from Tuesday's episode of The Hills, she confronts Justin Bobby about his relationship with his ex Audrina Patridge. The conversation comes in the wake of Audrina's meeting with JB, during which he told her he "would never be able to say ever in my life anything was better than Audrina."
Originally posted 10/28/2009 12:00AM
Jayde
vs.
Brody
.
Justin Bobby
vs.
Kristin
. JB vs. BJ.
Steph
and
Heidi
vs.
Holly
. Holly vs. her self-respect. While there were still a few
Hill
-arious moments like
Stacie
's under-cleavage and
drunk dance-off
part deux, Tuesday's episode of
The Hills
focused on catfights, angry lovers, head games, interventions and the possibility of a Kristin-Brody reunion.
--Carrie Bell
Party Pooper:
Kristin
decided to throw an end-of-summer party at her beach house and Brody was on the guest list, which Jayde did not appreciate. "Going to her house isn't something I really want to do. Every time we're around her,
we get into a fight
," she said. Brody declared he was going despite her boycott. Jayde showed to check up on him and brought the drama. She pushed away from his hug and talked trash on him in the kitchen. "It's not fair that he can get drunk, do whatever he wants, talk to who ever and be so rude to me," she said. "He doesn't care about me." Brody overheard called her delusional, rude and frustrating. He eventually stormed out, claiming, "I'm done. It's over."
Advertisement
The most buzzed about stars this minute!
Treat Yourself! 4 Preview Issues
Got a News Tip?
Send it to our People.com editors!