06:19 AM EDT 07/10/2016
The Real Housewives of D.C.
Originally posted 10/01/2010 09:35AM
Well, if you don't want someone at your fashion show, giving photos to security is a good move. It's an even better move if the security guards on duty actually see the photos – but either way, the Burkina Faso event went off without a hitch,

And without the Salahis.

The only thing that was a bit off to me was Cat's incredulity at the models' seriousness, which made me think she'd never seen a show before. No matter what city you're in, the models always look mad – almost as mad as Erika.

Some of these ladies have to remember that when you're being filmed watching something, try not to pull faces, as it never looks good.
Originally posted 09/24/2010 09:00AM
This week we open with trouble in a marriage – at least that what it looks like as Cat makes the most of finally having her husband's attention for an hour, by overanalyzing the graphic design of her book cover. The travel schedule he recited seemed so intense, and his rundown of the trips so matter-of-fact, that I wondered, did Charles not tell her what his life was like before they married? Did she not believe him? As the series goes on I keep waiting for the "I knew what I signed up for" speech, or the "I knew he traveled a lot but I thought I could handle it" statement, but we haven't seen that. Did Cat have blast-from-the-past blinders on when she married Charles? Did he, so much so that he didn't tell her what his job was really like when she agreed to move to the States? Questions for the reunion . . .

Michaele joined (for the first time, perhaps?) the Redskins cheerleaders at the first home game, and was very enthusiastic, though not necessarily in step with the other girls. Apparently she defended accusations that she'd lied bout her cheerleading past by admitting she lied about her age. If you are worried about looking bad, wouldn't you be more concerned with showing up on time and learning the routine?
Originally posted 09/23/2010 05:05PM
Gimme an F-A-K-E! What does that spell? Perhaps Michaele Salahi can answer.
The
Real Housewives of D.C.
star is under fire – again – this time for allegedly lying about her past as a Washington Redskins cheerleader.
In Thursday's episode of the Bravo reality show, Salahi joins the "first ladies of football" to rehearse ahead of an alumni performance. But her inability to perform a routine – and the fact that no one seemed to remember her – raised eyebrows.
According to a Washington Post
report published in December after the episode taped, several former cheerleaders tried to learn more about Salahi's experience with the team.
"She was never at an audition, never at a game and never performed," former cheerleader and choreographer Sheryl Olecheck told the paper. "When I saw her, I had to ask around: 'Who is that?' "
Originally posted 09/17/2010 08:00AM
Isn't it funny – this week two Housewives broke down and cried, and sparked two completely different reactions in my house.

My first thought was that a human with feelings ought to be touched when Michaele cried about Tareq and his family. But I wasn't. Why? It's the build-up of the seemingly self-inflicted strikes against them in the media. The Congressional Black Caucus, the White House, the Redskins, that Whoopi beat her up, that they want to fund an $8 million house through their business, which doesn't appear to be doing well given the defunct winery and the lawsuits. It makes me – and everyone else I talk to – unsympathetic, to the point that when we heard sirens at the winery I just wondered whether Tareq and Michaele didn't have permission to film there and that's why the sheriff showed up. Haven't the police arrived each time they've been to the winery?


Credit: Michael Edwards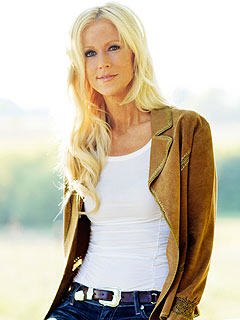 Update
Posted 09/15/2010 09:30AM
Originally posted 09/15/2010 07:50AM
A shocking, long-held secret about Real Housewives of D.C. star Michaele Salahi is being revealed in a new book about her: "I have multiple sclerosis," she admits.

The reality star, perhaps best known as one of the alleged White House party crashers, is the subject of Cirque du Salahi, written by Diane Dimond.

Salahi, 44, tells PEOPLE why she kept her diagnosis of the potentially crippling nervous system disorder quiet for 17 years. "No one wants to be seen as sickly," she explains. "And I didn't want to be pitied."
Credit: Adam Olszweski/Bravo; Chris Weeks/WireImage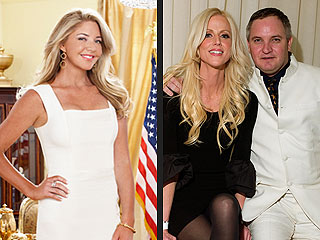 Originally posted 09/10/2010 07:00AM
Mary Schmidt Amons wasn't trying to provoke Tareq Salahi at the awkward dinner party depicted on Thursday's Real Housewives of D.C.. She just sensed he had something to say to her.

"It was clear that Tareq [Salahi] was overserved and he had something that he was uncomfortable with that he wanted to address with me," Amons tells PEOPLE on Friday, on the phone from airport in Los Angeles. "I just kept feeling this awkward conversation – this mumbling under his breath."

So, when he did finally come out with it – accusing her daughter Lolly and her friends of stealing his car and polo gear, then trumpeting their crime on Facebook – the reality star says she was "completely blindsided."
Credit: Ezequiel De La Rosa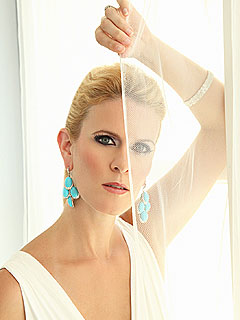 Originally posted 09/10/2010 06:20AM
In season 3 of The Real Housewives of New York City, fans applauded when Alex McCord finally stood up for herself. Now, McCord, who says, "It is absolutely crucial and necessary in reality TV to let people know how you feel," is bringing her outspoken attitude to a blog about Bravo's newest chapter in the hit Housewives franchise, The Real Housewives of Washington D.C. This week, McCord discusses what happens when you make accusations about someone's child and more:

Welcome back after Labor Day Weekend!

Here in New York the kids are (finally) back at school, and the chill in the air goes along with the fall foliage we're seeing onscreen in DC. It's Fashion Week in NYC, so before this column is fashionably late let's get down to it and discuss so I can get back to Lincoln Center.
Advertisement
The most buzzed about stars this minute!
Treat Yourself! 4 Preview Issues
Got a News Tip?
Send it to our People.com editors!