06:24 AM EDT 01/25/2015
Celebrity Weight Loss
Credit:

Trae Patton/NBC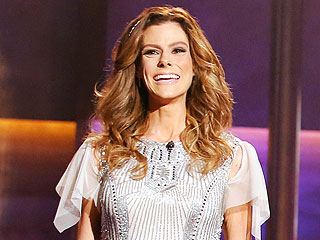 Originally posted 02/10/2014 07:00AM
In the wake of The Biggest Loser's controversial finale last Tuesday, on which winner Rachel Frederickson revealed she had lost a whopping 155 lbs. – including 45 lbs. in the past three months alone – questions have been raised about the NBC show's approach to weight loss.

PEOPLE asked experts in health, fitness and public relations to weigh in on how The Biggest Loser can be improved for future contestants.
Credit: Trae Patton/NBC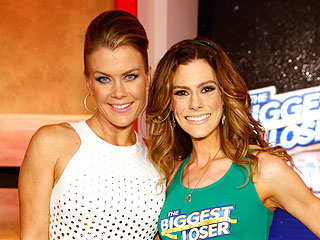 Originally posted 02/05/2014 01:50PM
Alison Sweeney is the host of NBC's The Biggest Loser, the award-winning star of Days of Our Lives, and author of The Star Attraction and The Mommy Diet. She's also a director, producer, wife and mom. Like she has for the past three seasons, Alison will blog each week about the latest episode of The Biggest Loser. Follow her on Twitter: @Ali_Sweeney.

What an incredible night! I am so proud and thrilled for all The Biggest Loser contestants – and their families!

I tell the contestants during rehearsals that this is just a big party, a celebration for what they've all accomplished, and it's true. The wave of love coming toward the stage from the wonderful audience of family, friends and fans just blows me away every season. So whether you were cheering at home or in the theater, thank you! And your support was felt by all on stage.
Credit: Trae Patton/NBC/Getty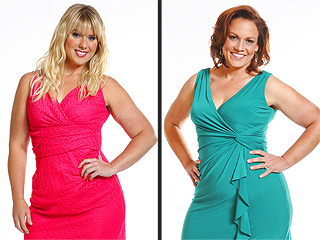 Originally posted 02/01/2014 03:15PM
Chelsea Arthurs and Jennifer Messer admit they felt so strong after completing the first ever Biggest Loser triathlon.

"Never in a million years would I ever have thought that I would even sign up for one, compete in one or complete a triathlon, and it was amazing to cross that finish line," explained Jennifer, 42.

"I didn't place first, but I finished it and it felt amazing and I was so proud of myself," added Chelsea, 28, who has since registered for her first half-marathon in Raleigh, N.C.
Credit: Paul Drinkwater/NBC; Trae Patton/NBC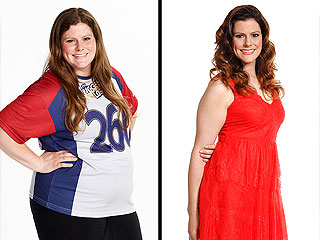 Update
Posted 01/22/2014 11:15AM
Originally posted 01/22/2014 10:15AM
Alison Sweeney is the host of NBC's The Biggest Loser, the award-winning star of Days of Our Lives, and author of The Star Attraction and The Mommy Diet. She's also a director, producer, wife and mom. Like she has for the past three seasons, Alison will blog each week about the latest episode of The Biggest Loser. Follow her on Twitter: @Ali_Sweeney.

It was makeover week on The Biggest Loser Tuesday – the episode that every contestant dreams of reaching and one that moves me to tears every time.

By the time I saw the contestants this week, they had been with Tim Gunn and Ken Paves and they each looked stunning. Marie's hair change was genius! She looked so breathtaking and clearly her husband was shocked. I'm so glad she was willing to trust Ken's vision.

When Rachel walked out, my jaw literally dropped and I could have never dreamed on day one that she would look like this. Her smile lit up the night and to have her parents then tell her how great she looked was just such an incredible moment.
Credit: Courtesy Francelina Morillo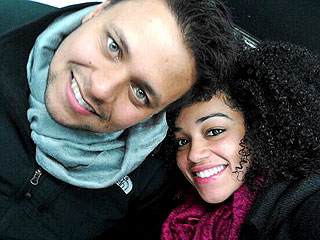 Update
Posted 10/04/2013 06:30AM
Originally posted 10/03/2013 10:15AM
Jeff Nichols may have lost the title of Biggest Loser by one pound, but he gained a roommate, co-worker and girlfriend: fellow contestant Francelina Morillo.

"We literally spend 23 hours a day together," Nichols tells PEOPLE. "When one of us has to go out of town you would probably be disgusted with how much time we spend on the phone with each other. She really is my other half."

Nichols and Murillo began dating at the beginning of the year, moved in together in Chicago this past March and now work together for Biggest Loser RunWalk, a race series designed to challenge Americans into getting fit.

"There is no other couple who could spend this much time together and not kill each other," says Morillo. "Over this past year we have realized we are best friends and truly blessed to have each other."
Credit: Scott Kirkland/PictureGroup; Courtesy Graham Elliot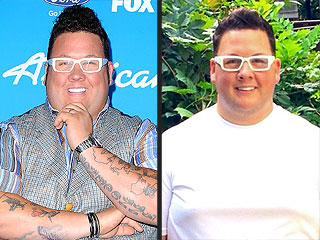 Originally posted 09/12/2013 07:45PM
Nearly two months after having weight loss surgery, MasterChef judge Graham Elliot has lost 91 lbs.

"It's going to be a huge party when I hit 299 lbs.," says the Chicago-based chef, who is just six pounds shy of his goal.

"That will be the first time in well over a decade that I've been under 300 [lbs.] I see people on the street who are the size I was only a few months ago, and it's like, 'Man, I wish you could feel what I am feeling right now, it's absolutely life-changing.' "
Credit: Tony DiMaio/Startraks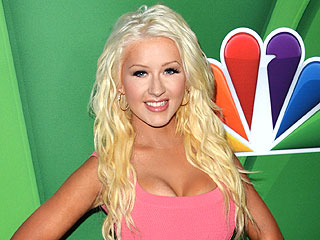 Originally posted 07/29/2013 01:00PM
Pretty in pink!

Christina Aguilera looked happy and healthy at an NBC press event in Beverly Hills on Saturday, rocking a knit minidress that flattered her slimmer figure.

The Voice judge, 32, is back to work on the singing competition for the upcoming season after taking a break, which allowed her time to focus on herself.
Credit: FameFlynet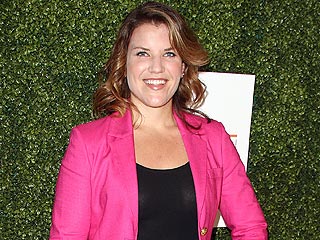 Originally posted 06/02/2013 06:00PM
Since winning the 14th season of Biggest Loser, Danni Allen has been committed to cardio.

"I work out at 6 a.m., 2 in the afternoon or 10 p.m. at night depending on what I have during the day, but all I know is I have to get it in – there are no more excuses," Allen told PEOPLE at Friday's Step Up Women's Network 10th Annual Inspiration Awards in Beverly Hills, Calif.

And as long as the reality star is getting her sweat on in the Golden State, making good on that promise has been a walk in the park as the West Coast seems to tip the scales in Allen's favor.
Credit: Michael Becke/FOX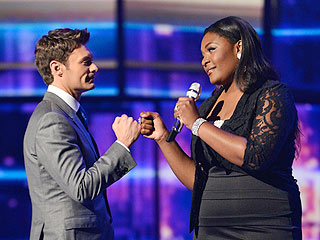 Originally posted 05/02/2013 12:00PM
Nicki Minaj didn't just imagine it. Candice Glover really has lost weight since being on American Idol this season – though admittedly, not always in the most healthy way.

"We're under so much pressure, and we're going and going and going. You sometimes forget to eat until you get in the car and you're like, 'Oh ... gosh. I haven't eaten!' " the Idol finalist, 23, told PEOPLE after Wednesday's show.

Minaj commented on Glover's appearance after her amazing performance of "When I Was Your Man" by Bruno Mars. "I don't know if you lost weight, but baby girl, you look good," she said.

And that left Glover thrilled.
Credit: Ethan Miller/Getty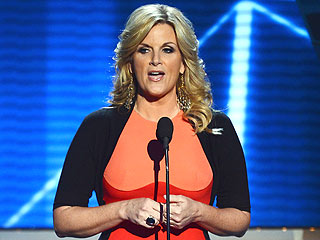 Originally posted 04/08/2013 12:30PM
Her husband Garth Brooks may have been a performance highlight at Sunday's 48th annual Academy of Country Music Awards, but Trisha Yearwood, 48, stole a bit of the spotlight when she showed off her fit physique while presenting an award at the show in Las Vegas.

"I've been dieting and exercising and I've lost about 20 lbs.," Yearwood told PEOPLE at the Southern Kitchen brunch she hosted at the South Beach Wine and Food Festival in February.

The Grammy winner and star of the Food Network's Trisha's Southern Kitchen says she sticks to a healthy eating plan – with the occasional splurge.

"I'm doing very little sugar," Yearwood said. "And occasionally I have the mac and cheese."
Advertisement
The most buzzed about stars this minute!
Treat Yourself! 4 Preview Issues
Got a News Tip?
Send it to our People.com editors!