12:05 PM EDT 05/20/2013
True Crime
Credit:

Reuters/Landov (3)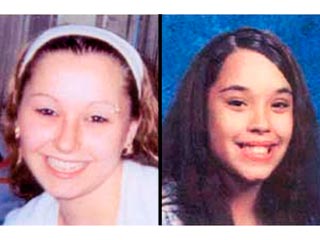 Originally posted 05/17/2013 01:00PM
Though each was young and vulnerable, all three of Ariel Castro's alleged kidnap victims came armed with strengths that would help them endure the years of horror ahead.

Gina DeJesus, 14, had the buoyancy and affection of a well-loved child who knew that home and family were worth fighting for. Strong-willed Amanda Berry, 16, was, to her family, "the glue that kept everyone calm," says childhood friend Lisha Jacome, who lived briefly in the Berry home.

A frequent babysitter for her sister's two daughters, Berry had child-care skills when she bore Castro's child in 2007. For that birth Castro designated his oldest captive, Michelle Knight, as midwife – and threatened to kill her if the baby died. The mother of a 2-year-old son when she was kidnapped at age 21, Knight not only had experienced childbirth, she had helped perform a delivery of the family dog's puppies as a kid.
Credit: Tony Dejak/AP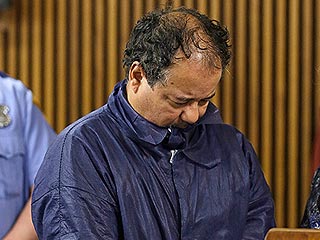 Originally posted 05/13/2013 07:05AM
Ariel Castro's two brothers have disowned and distanced themselves from their sibling, whom they consider "a monster" who should rot in jail following his arrest last week on accusations of kidnapping and holding three young women captive in his grimy Cleveland home for up to a decade until their rescue last Monday.

"I had nothing to do with this, and I don't know how my brother got away with it for so many years," Pedro Castro, 54, in a joint interview with his brother Onil Castro, 50, conducted by CNN's Martin Savidge this weekend.

Initially believed to be potential suspects, Pedro and Onil were arrested last week and then released when authorities said the brothers had no involvement in the kidnappings. Their 52-year-old middle brother, remains in a Cleveland jail on $8 million bond, charged with four counts of kidnapping and three counts of rape.
Credit: AP (2)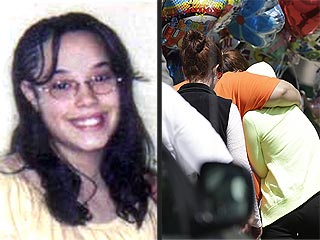 Originally posted 05/09/2013 02:35PM
She looks different, and no wonder.

Gina DeJesus, found alive this week, was barely a teenager when she was abducted nine years ago. Today, she is thinner, paler and with shorter hair than when she was last seen. But her family knows she's still the Gina they knew.

"She was 14. She looked like a 14-year-old. Now she's a woman. She's a 23-year-old woman," Lydia Esparra, a family friend who visited DeJesus in her home Wednesday, told PEOPLE.

Gina is "very tiny, very petite, and her hair is shorter," Esparra said. "When she was kidnapped she had longer hair, but now she has shorter hair … Despite being skinny, she looked very healthy. She obviously doesn't have a lot of skin color, because she's been living in a house with no sun for nine years. But she looks amazing. Amazing."
Credit: Tony Dejak/AP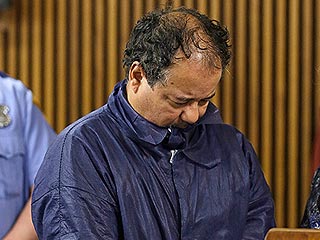 Update
Posted 05/09/2013 12:00PM
Originally posted 05/09/2013 08:40AM
A Cleveland man was arraigned Thursday on charges of rape and kidnapping after three women missing for about a decade were found alive at his home on Monday.

Ariel Castro appeared in court Thursday morning. He looked down at the ground for nearly the entire proceeding, biting his collar and signing documents with his handcuffed hands. He didn't speak. Bond was set at $2 million on each case.

The women found alive after a decade in captivity endured lonely, dark lives inside a dingy home where they were raped and allowed outside only a handful of times in disguises while walking to a garage steps away, investigators say.

The 52-year-old former school bus driver has emerged as the lone suspect.
Credit: amily Handout Courtesy WOIO-TV/AP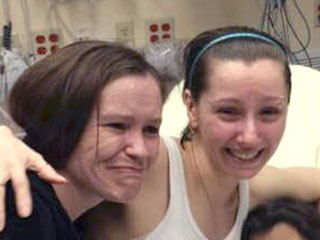 Originally posted 05/08/2013 12:05PM
Amanda Berry's brave escape led police to discover a house of horrors where Gina DeJesus and Michelle Knight were also being held captive for 10 years.

On Wednesday, the 27-year-old mother returned home.

As a motorcade approached Berry's home around 11:35 a.m. ET, Berry and her 6-year-old daughter entered the house through a back door accompanied by family members as neighbors clapped and cheered in a swell of emotion.

Berry's sister, Beth Serrano, addressed the crowd shortly after:
Credit: Scott Shaw/Plain Dealer/Landov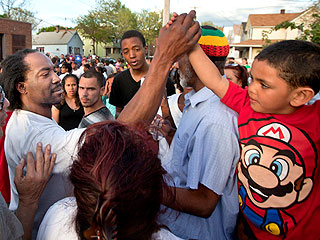 Originally posted 05/08/2013 09:45AM
Charles Ramsey lived right next door to the Cleveland house where Ariel Castro allegedly kept three women captive for up to a decade, but all he saw day after day were two little girls he assumed were Castro's grandchildren playing in the backyard.

But as the world now knows, that changed this week when he rescued the kidnapped Amanda Berry.

As Ramsey told CNN's Anderson Cooper on AC360 Tuesday night that he "heard that girl scream and saw [a neighbor] run across the street, and I went outside and wondered what he was doing, and ... Amanda said, 'I'm stuck in here, help get me out.' "

Ramsey continued: "So here I come with my, you know, half-eaten Big Mac, and I looked and I said, 'Well, what's up?' And she's like, I've been trapped in here, he won't let me out, me and my baby. I said, 'Well, we ain't going to talk no more, come on."
Originally posted 04/18/2013 06:30PM
She's been free since 2011, but Amanda Knox – who spent four years in Italian prison for murder – still faces moments of crippling anxiety, she tells PEOPLE Magazine exclusively.

During an emotional, candid and wide-ranging interview, which took place in her mother's Seattle home over several days, Knox, 25, details her odyssey from carefree American college student in Perugia, Italy, to convicted murderer confined to a cell for four years for allegedly killing her roommate, British student Meredith Kercher.

"When Meredith was murdered and I was arrested, it was so shocking. It was paralyzing. Everything toppled," says Knox, who also shares the overwhelming joy of being set free after an appeals court overturned the charges in 2011.
Credit: TLC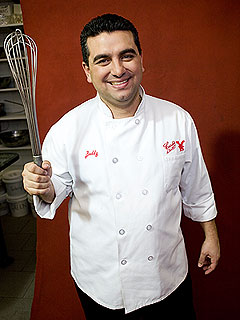 Originally posted 04/04/2013 10:40AM
Nobody steals from the Cake Boss and gets away with it.

Hundreds of people were waiting Tuesday morning in downtown Pittsburgh to get the free cakes from the star of the Hoboken, N.J.-based TV show Cake Boss, Buddy Valastro.

Police spokeswoman Diane Richard says William Davenport cut the line and took four cakes worth about $27 each from a storage area. Police say when they stopped Williams he apologized for stealing the confections and admitted he was intoxicated.
Credit: Duncan Scott/The News-Herald/AP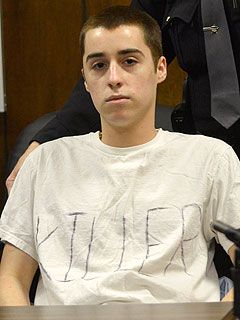 Originally posted 03/19/2013 02:30PM
Wearing a T-shirt with "killer" scrawled across it, teenager T.J. Lane cursed and gestured obscenely as he was given three life sentences in a Cleveland-area courtroom Tuesday for shooting to death three students in an Ohio high school cafeteria in February 2012.

Lane, 18, had pleaded guilty in adult court last month to shooting at students at Chardon High School, east of Cleveland. Investigators have said he admitted to the shooting but said he didn't know why he did it.

Lane, who last year was ruled mentally competent to stand trial (despite evidence he suffers from hallucinations, psychosis and fantasies) was defiant during the sentencing, smiling and smirking throughout, including while four relatives of victims spoke.
Credit: Personal Photo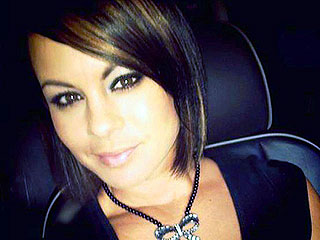 Originally posted 03/07/2013 09:20AM
Reluctantly believing she is dead, the family of Michelle Parker, the Florida mom who vanished after appearing on The People's Court in 2011, filed a wrongful death lawsuit Thursday against her ex-fiancé, Dale Smith, whom they believe was responsible.

Parker's family claims Smith knows what happened on Nov. 17, 2011, the day Parker was last seen alive.

"The family doesn't want to believe that Michelle is dead, but they believe that she is," their attorney, John Morgan, tells PEOPLE. "This is a case that has gone cold, so a civil case is the only way that Michelle's family will finally get answers. Given the passing of time, as well as some evidence we have discovered, we believe that Dale Smith is responsible for her death."
Advertisement
The most buzzed about stars this minute!
Treat Yourself! 4 Preview Issues
Got a News Tip?
Send it to our People.com editors!