05:43 PM EDT 05/23/2013
Real People Stories
Credit:

Rebecca Hale/National Geographic/AP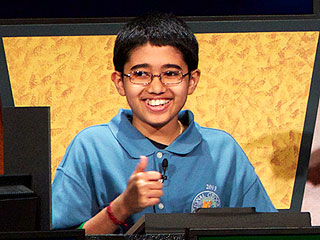 Originally posted 05/23/2013 09:10AM
When Sathwik Karnik of Plainville, Mass., was about 6, his mother began challenging him and his older brother, Karthik, to her own version of hide-and-seek – using an atlas. The boys would comb through the book, trying to be the first to find a city or landmark.

The games paid off when Karthik, now 15, made the finals of the National Geographic Bee in 2011 and 2012. But it was Sathwik who finished the job, calmly answering questions about obscure island chains, bodies of water, global trade and culture.

The result? Sathwik, at 12 years old, won the 25th annual geography bee Wednesday – thanks to the correct answer to the question, "Because Earth bulges at the equator, the point that is farthest from Earth's center is the summit of a peak in Ecuador. Name this peak."

Sathwik nailed it: Chimborazo.
Credit: Ethan Hill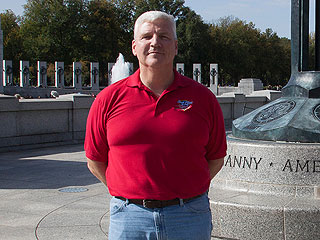 Originally posted 05/23/2013 07:30AM
Earl Morse had no idea that a casual question would end up launching him on a life-changing crusade.

It was December 2004, and the physician assistant was chatting with some World War II veteran patients when the subject turned to the memorial in their honor that had just opened the previous spring in Washington, D.C.

"I said to them, 'Have you been to see your new memorial?' " says Morse, 54, who was working at an outpatient clinic for veterans in Chillicothe, Ohio.

"Sadly, none of them had been," says Morse, who still works as a full-time PA for the VA and lives in Enon, Ohio, "and reality had set in that they were never going to see their memorial because they didn't have the financial means. That broke my heart."
Originally posted 05/21/2013 11:00AM
Amid all the rubble and wreckage caused by the Oklahoma tornado, Barbara Garcia stumbled upon a ray of hope.

"I was sitting on the stool, holding my dog – this was the game plan through the years, to go in that little bathroom," she told CBS News reporter Anna Werner while surveying the damage done to her home. "The electric went off in the bathroom, and about the same time, I felt the stool come up out of the floor … I never lost consciousness and I hollered for my little dog and he didn't answer or didn't come, so I know he's in here somewhere."

As she continued to survey the situation with Werner – "This is life in the big city," Garcia said – a member of the interview crew caught sight of the dog struggling to force its way out from beneath the rubble.
Originally posted 05/21/2013 10:55AM
To be a teacher is already to be a hero, but during Monday's monstrous tornado in the suburbs of Oklahoma City, Rhonda Crosswhite put her life directly on the line after first seeing that several of her students had taken refuge only moments before the twister devastated their school.

"I was in a [bathroom] stall with some kids and it just started coming down, so I laid on top of them," the sixth-grade teacher at Plaza Towers Elementary in Moore, Okla., told Savannah Guthrie on Tuesday's Today show. "One of my little boys just kept saying, 'I love you, I love you, please don't die with me.' But we're okay. We made it out."

All of the children who were with her are now safe, there was one minor injury – a cut to the head, said Crosswhite – and she herself emerged with only some scrapes on her feet, which she called "irrelevant, considering what could have happened."
Credit: Sue Ogrocki/AP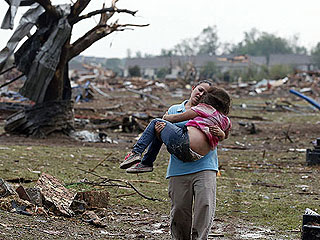 Update
Posted 05/21/2013 07:00AM
Originally posted 05/21/2013 07:20AM
As Monday turned into Tuesday, the Oklahoma town of Moore, a community of 41,000 people 10 miles south of Oklahoma City, braced for another long, harrowing day following the monstrous tornado that struck mid-afternoon Monday and laid the town to waste, demolishing an elementary school and reducing homes to piles of splintered wood.

"As long as we are here ... we are going to hold out hope that we will find survivors," said Trooper Betsy Randolph, a spokeswoman for the Oklahoma Highway Patrol.

While the medical examiner's office officially reported 24 dead Tuesday morning, more than 120 people are being treated at hospitals, including about 50 children. It was previously reported that as many as 91 people had died. Officials said the death toll was likely to climb, reports The New York Times.
Credit: Sue Ogrocki/AP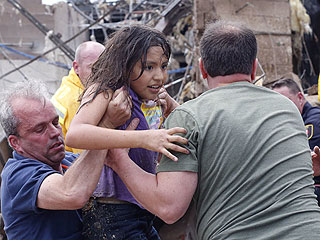 Update
Posted 05/20/2013 11:00PM
Originally posted 05/20/2013 07:35PM
A monstrous tornado at least a half-mile wide roared through the Oklahoma City suburbs Monday, flattening entire neighborhoods and destroying an elementary school with a direct blow as children and teachers huddled against winds up to 200 mph.

At least 24 people were killed, according to the medical examiner's office and officials said the death toll was expected to rise.

The storm laid waste to scores of buildings in Moore, Okla., a community of 41,000 people about 10 miles south of the city. Block after block lay in ruins. Homes were crushed into piles of broken wood. Cars and trucks were left crumpled on the roadside.
Credit: Getty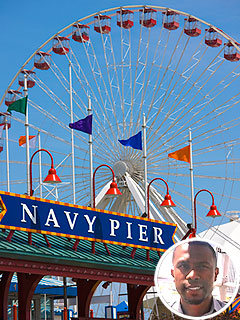 Originally posted 05/20/2013 05:15PM
A manager of Chicago's Navy Pier rode the tourist spot's Ferris wheel for more than two days – 384 times, up and around – bringing the world record for the longest ride to the birthplace of the amusement park favorite.

"I thought Chicago should have that title," Clinton Shepherd said after finishing his record-breaking ride on Sunday. Shepherd, the park operations manager, spent 48 hours, 8 minutes and 25 seconds riding Navy Pier's Ferris wheel over the weekend.

The first Ferris wheel was built in 1893 in Chicago for the World's Columbian Exposition.
Credit: J. Dunn Photography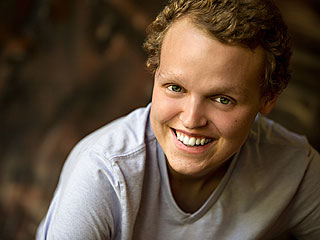 Originally posted 05/20/2013 04:30PM
Minnesota teen Zach Sobiech, who wrote the viral hit "Clouds" during his bone-cancer fight, died Monday morning. He was 18.

"With heavy hearts" the Children's Cancer Research Fund announced the news on its website, writing, "Zach was at home and at peace with those he loved most. Zach's life ended just as he lived, embraced by the love of his family, friends, grace and music."

Sobiech, who celebrated his 18th birthday on May 3, was diagnosed with osteosarcoma when he was 14, and was told by doctors last June that he had possibly less than a year to live. That December, he released "Clouds." The song about facing death got more than three million YouTube views. Just this month, Rainn Wilson led a group of celebrities lip-syncing in a moving tribute video.
Credit: Gregg DeGuire/FilmMagic; Courtesy Neil Lane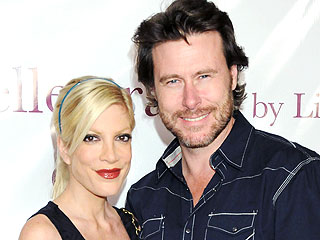 Originally posted 05/18/2013 03:00PM
Angelina Jolie's remarkable story about undergoing a preventative double mastectomy triggered an outpouring of empathy this week, as well as opened the door to the important discussion of women's health issues.

At the other end of the spectrum, good fun was had over the gift Dean McDermott gave Tori Spelling for their seventh wedding anniversary.

Here are the five stories that sparked the strongest reactions from readers over this past week – the news that made you happy, sad, laugh out loud, awestruck, even angry.

In the meantime, please keep clicking on the emoticons at the bottom of every story – one way to tell us exactly what you think.
Credit: Union County Prosecutor's Office/AP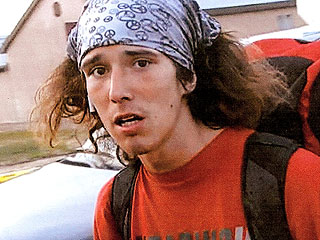 Originally posted 05/17/2013 08:10AM
Caleb "Kai" McGillvary, who has gone from overnight folk hero to murder suspect in a matter of three months, was arrested Thursday in Philadelphia and charged with homicide.

The homeless hitchhiker, 24, was arrested at 6:30 p.m. at the Greyhound Bus Terminal and charged in the murder last Sunday of Joseph Galfy Jr., the prosecutor's office in Union County, N.J., announced on its website.

Galfy, 73, an attorney, was found dead in his Clark, N.J., home on Monday of blunt-force trauma. In a post on his Facebook page Tuesday, McGillvary claimed he had woken up "in a stranger's house" and found he'd been drugged and raped, the Philadelphia Inquirer reports.
Advertisement
The most buzzed about stars this minute!
Treat Yourself! 4 Preview Issues
Got a News Tip?
Send it to our People.com editors!