10:03 PM EDT 05/20/2013
Real People Stories
Credit:

Pascal Le Segretain/Getty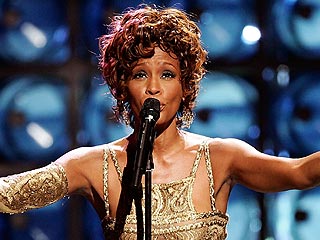 Originally posted 05/13/2013 03:00PM
Where do broken hearts go? They better not go to the airport.

An American Airlines flight from Los Angeles International to New York's John F Kennedy Airport was forced to make an emergency landing in Kansas City Friday after an unidentified woman refused to stop singing Whitney Houston songs.

Local Missouri station KCTV 5 broadcast one passenger's stealth video showing authorities escorting the would-be crooner off the plane as she was still wailing Houston's iconic cover of Dolly Parton's "I Will Always Love You."
Credit: Reuters/Landov (3)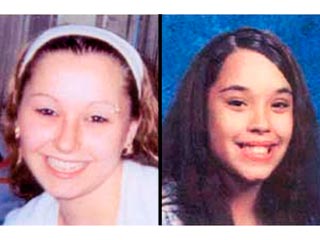 Originally posted 05/12/2013 12:10PM
The voices of the Cleveland kidnapping survivors have finally been heard, as they reached out on Mother's Day through a spokesman for all three to recognize the efforts of law enforcement and the support of loved ones.

Amanda Berry said in a statement, "Thank you so much for everything you're doing and continue to do. I am so happy to be home with my family."

While Gina DeJesus said, "I'm so happy to be home. I want to thank everyone for all your prayers. I just want time now to be with my family."

And Michelle Knight, whose whereabout is currently unknown, said: "Thank you to everyone for your support and good wishes. I am healthy, happy and safe, and will reach out to family, friends and supporters in good time."
Credit: Courtesy Fowler Family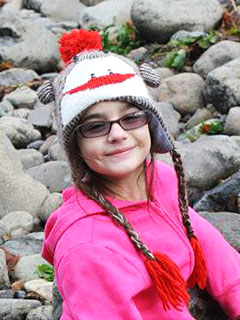 Update
Posted 05/12/2013 08:00AM
Originally posted 05/12/2013 07:45AM
A 12-year-old Northern California boy – who called police to report that a stranger had fatally stabbed his 8-year-old sister, Leila Fowler – has been arrested on suspicion of murder, according to the Calaveras County Sheriff's Department.

The slaying shocked and frightened many of the 7,500 residents of Valley Springs, Calif., who locked their doors for the first time in years, kept their kids home from school and loaded their guns after Fowler died of multiple stab wounds.

Police searched through the rugged terrain, looked in and around homes and checked in on local registered sex offenders and parolees, looking for the tall, muscular man with long, scraggly hair described by the victim's brother.
Credit: AP (2)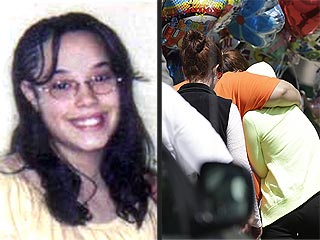 Originally posted 05/11/2013 10:05AM
Is there anything more comforting than Mom's meatloaf?

After a decade-long nightmare as a prisoner inside the home of alleged kidnapper Ariel Castro, Gina DeJesus, 23, is now focusing on the simple things and the healing comforts of home.

"Gina wants to go back to school, get her driver's license and get a haircut," says Matt Zone, a Cleveland city councilman, who has spent time with the DeJesus family in the days since Gina came home. "She wants to learn to put on makeup, all those girly things. It's the simple things – those are the things that are the most precious to her."

Gina's parents, Nancy Ruiz and Felix DeJesus, are doing everything they can to help her heal from the kidnapping ordeal she went through alongside Amanda Berry and Michelle Knight – including preparing Gina's favorite home cooked meal. "Gina told me all she wanted me to do was make my meatloaf for her," Ruiz told Councilman Zone. "Nancy said, 'I'm making my baby some meatloaf.' "
Credit: Reuters/Landov (3)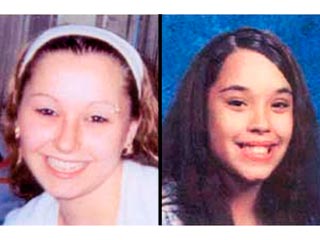 Originally posted 05/10/2013 10:00AM
After years spent indoors together in close proximity, almost never being allowed outside the dilapidated house where they were held hostage, the three young women rescued in Cleveland on Monday are trying to find their separate ways back to a sense of normalcy outside of the public's gaze.

Both Gina DeJesus and Amanda Berry returned home to joyous neighborhood welcomes on Wednesday. In Gina's case, that included a backyard family gathering attended by relatives and the closest of family friends.

One of those friends, Lydia Esparra, tells PEOPLE: "Despite being skinny, she looked very healthy. She obviously doesn't have a lot of skin color, 'cause she's been living in a house with no sun for nine years. But she looks amazing. Amazing."
Credit: Strdel/AFP/Getty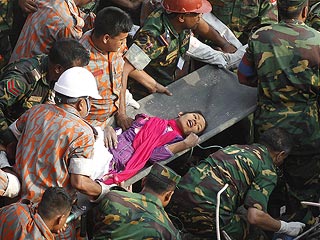 Originally posted 05/10/2013 08:40AM
A woman buried in the wreckage of a collapsed Bangladesh garment factory building for 17 days was rescued Friday, a miraculous moment set against a scene of unimaginable horror where the death toll is more than 1,000 and still rising.

The woman survived in a Muslim prayer room in the eight-story Rana Plaza building, where crews have been focused on recovering bodies, not rescuing survivors, for days. Trapped in wreckage finally exposed by heavy equipment, she waved a pipe to attract attention.

The crews ordered the cranes and bulldozers to immediately stop work and used handsaws and welding and drilling equipment to cut through the iron rod and debris still trapping her. They gave her water, oxygen and saline as they worked to free her.
Credit: AP (2)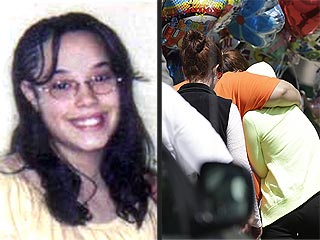 Originally posted 05/09/2013 02:35PM
She looks different, and no wonder.

Gina DeJesus, found alive this week, was barely a teenager when she was abducted nine years ago. Today, she is thinner, paler and with shorter hair than when she was last seen. But her family knows she's still the Gina they knew.

"She was 14. She looked like a 14-year-old. Now she's a woman. She's a 23-year-old woman," Lydia Esparra, a family friend who visited DeJesus in her home Wednesday, told PEOPLE.

Gina is "very tiny, very petite, and her hair is shorter," Esparra said. "When she was kidnapped she had longer hair, but now she has shorter hair … Despite being skinny, she looked very healthy. She obviously doesn't have a lot of skin color, because she's been living in a house with no sun for nine years. But she looks amazing. Amazing."
Credit: Facebook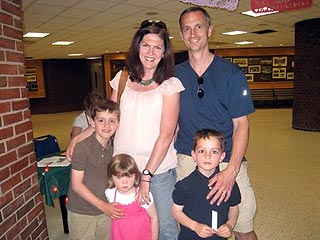 Originally posted 05/09/2013 02:05PM
Her brother Martin Richard, 8, became the face of the Boston Marathon bombings – the littlest victim, mourned by thousands.

Since then, no one has forgotten young Jane Richard, 7, who lost a leg in the blasts. And now, to her family's great relief, she's finally on the path to recovery.

"Last evening, just 23 days after the bombing attack on Boston, our daughter Jane underwent her eleventh surgery," her parents Bill and Denise Richard said in a lengthy update Thursday.
Credit: FBI/AP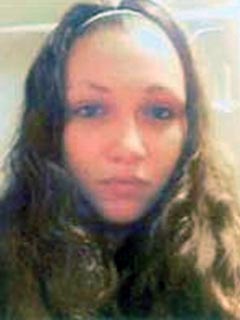 Update
Posted 05/09/2013 09:00AM
Originally posted 05/09/2013 08:10AM
Is there a fourth victim?

The police are still searching for a fourth girl who went missing six years ago from the same area in Ohio where three missing women were discovered on Monday.

Ashley Summers was 14 when she vanished near her Cleveland home in 2007. She was last spotted about three miles away from the run-down residence owned by former school bus driver Ariel Castro, who is charged with kidnapping and raping Amanda Berry, 27, Michelle Knight, 32, and Gina DeJesus, about 23, who had apparently been held captive in the house since their teens or early 20s, police said.
Credit: EPA/Landov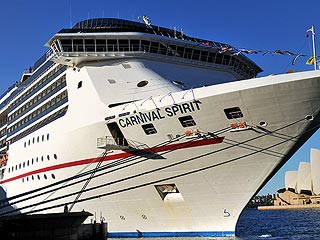 Originally posted 05/09/2013 08:20AM
Authorities were conducting an air and marine search Thursday off Australia's east coast for two cruise passengers who were believed to have fallen overboard the night before.

The couple, Australian citizens from New South Wales state, were discovered missing Thursday morning after the Carnival Spirit docked at Sydney's Circular Quay, at the end of a 10-day journey, said New South Wales Police Superintendent Mark Hutchings.

He said surveillance camera footage showed that the couple – a 30-year-old man and a 26-year-old woman whose names have not been released – fell from the ship's mid deck Wednesday night, when the ship was about 65 nautical miles off the coast of Forster, a city 185 miles north of Sydney.

"This is a tragic event at the moment, but we're holding out hope we might be able to find these people alive," Hutchings told reporters.
Advertisement
The most buzzed about stars this minute!
Treat Yourself! 4 Preview Issues
Got a News Tip?
Send it to our People.com editors!