07:37 AM EDT 07/10/2016
Alfred Hitchcock
Originally posted 10/20/2015 02:20PM
The Red Drum Getaway from Gump on Vimeo. Jimmy Stewart was put through some dizzying ordeals in his two classic movies for director Alfred Hitchcock: Rear Window and Vertigo. But Stanley Kubrick, another director revered for complete artistic control, would have sent poor Jimmy round the bend – and pretty much does – in an inspired digital short called The Red Drum Getaway. (Warning: This video is NSFW.)
Originally posted 10/12/2015 02:40PM
This month, audiences get to see Michael Fassbender's performance as the late Apple CEO Steve Jobs. And while we can easily compare Fassbender in the role to what we remember of Jobs in interviews and addresses he gave while he was the public face of the technology company, it will be hard not to recall that other Steve Jobs biopic, 2013's Jobs, which starred Ashton Kutcher in the title role.
Filed Under:
Movie News
,
Alfred Hitchcock
,
Anthony Hopkins
,
Ashton Kutcher
,
Beau Bridges
,
Billy Crudup
,
Catherine Keener
,
Dan Hedaya
,
Elizabeth Taylor
,
Harper Lee
,
Helena Bonham Carter
,
Jacqueline Kennedy Onassis
,
Jared Leto
,
Jeanne Tripplehorn
,
Katie Holmes
,
Kevin Costner
,
Kurt Russell
,
Lindsay Lohan
,
Marilyn Monroe
,
Michael Fassbender
,
Michelle Williams
,
Philip Seymour Hoffman
,
Richard Nixon
,
Sandra Bullock
,
Steve Jobs
,
Toby Jones
,
Truman Capote
Credit: Courtesy Jamie Lee Curtis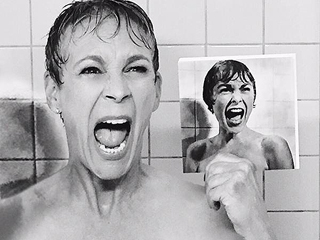 Originally posted 09/15/2015 04:45PM
Curtis tweeted a black-and-white photo and teased that the scene will appear in an upcoming "special ep" of Ryan Murphy's upcoming Fox series
Credit: Andrew Toth/FilmMagic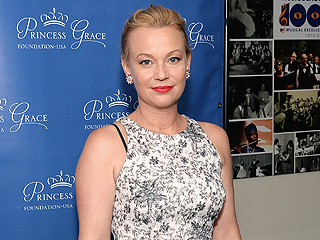 Originally posted 06/11/2015 05:05PM
Samantha Mathis can relate to Alfred Hitchcock's taut thriller Rear Window more than most.
Credit: Courtesy Doris Day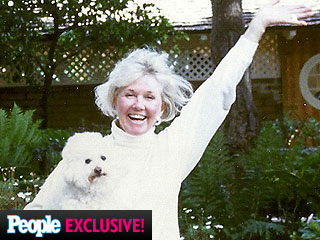 Originally posted 04/03/2014 08:20AM
She lit up movie screens and record charts in the '40s, '50s and '60s, and – as she turns 90 on April 3 – Doris Day remains one of America's Sweethearts.
Credit: Leonard McCombe/Time & Life Pictures/Getty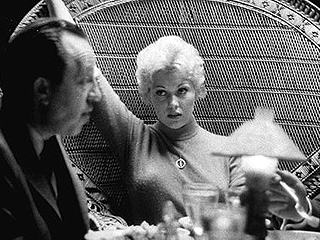 Originally posted 02/13/2014 01:15PM
She was a major box-office draw in the '50s, even topping the box-office standing of Marilyn Monroe, and Thursday, the day before Valentine's Day, marks the 81st birthday of Kim Novak.

Speaking to LIFE.com recently, the star of Alfred Hitchcock's critically revered Vertigo, as well as Picnic, Pal Joey, The Man with the Golden Arm and other screen landmarks of her era, recalled her photo shoot for the magazine's cover story of nearly 60 years ago.

"I hoped to show the world my soul," said Chicago's former Marilyn Pauline Novak, whose sultry voice is still very much intact, as evidenced by a highly revealing Turner Classic Movies interview that aired last year. (She told TCM host Robert Osborne that she expected her favorite leading man, Jimmy Stewart, to be waiting for her at the Pearly Gates, when her time comes.)
Credit: Mondadori Portfolio/Getty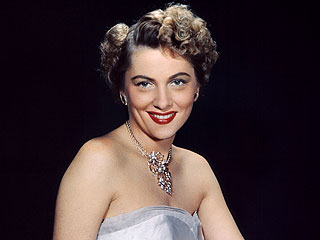 Originally posted 12/15/2013 08:45PM
Hollywood stalwart Joan Fontaine, best known for her roles in director Alfred Hitchcock's 1939 Rebecca and her Best Actress Oscar-winning role in his 1940 film Suspicion, died Sunday at her northern California home, according to several reports. She was 96.

Details of her death were not immediately available.

In addition to playing a mousey spouse in both the Hitchcock films, first alongside Laurence Olivier and then to Cary Grant, Fontaine's other well-known movies included 1943's The Constant Nymph, which got her a third Oscar nomination, 1944's Jane Eyre with Orson Welles, 1952's Ivanhoe with Robert Taylor, and 1957's controversial Island in the Sun with Harry Belafonte.
Credit: Eliot Elisofon—Time & Life Pictures/Getty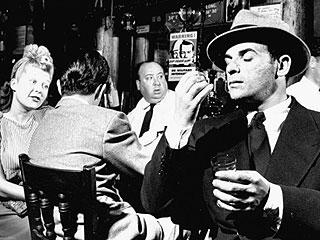 Originally posted 05/30/2013 08:20AM
He's remembered as the Master of Suspense, the commanding director of such classic thrillers as Psycho, The Birds, Vertigo and Rear Window, but Alfred Hitchcock was also a patriot, and, in surprising news, a photojournalist.

In a 1942 photo essay the London-born Hitch did for Life magazine – and now appearing on LIFE.com (click here) – the respected filmmaker "directs" a riveting picture story about how wartime rumors can dangerously grow in small-town America.

"Between 1940 and 1945, Hitch made films for England's Ministry of Information as well as several excellent movies featuring plots that centered on the war," it is explained in the text accompanying the 18 photos.
Credit: Courtesy V Magazine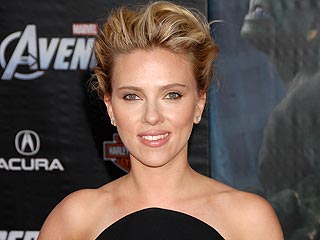 Originally posted 11/06/2012 12:50PM
Say, "Ahhhhhh!"

Scarlett Johansson is a scream as Psycho star Janet Leigh in her new film, Hitchcock, which tells the story of the making of the classic horror movie in 1959.

Filming Pyscho's iconic shower scene had its challenges, Johansson 27, tells V magazine in a new interview.

"We only had the luxury to shoot the scene for a day, and everybody was feeling very nervous because it involved water and nobody wants the actor to get wet," she says. "They were concerned with modesty and all these things – but I don't care about any of that stuff and Janet Leigh never did either.
Credit: Suzanne Tenner; Everett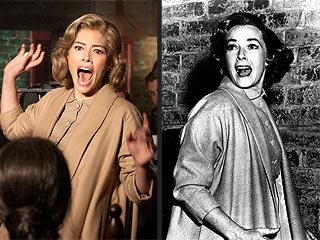 Originally posted 10/07/2012 10:35AM
To star in the upcoming Hitchcock, Scarlett Johansson and Jessica Biel had to channel classic Hollywood glam – well, at least one of them.

In the film, which tells the story of legendary director Alfred Hitchcock's life and marriage at the time he was making his 1960 horror classic Psycho, Johansson, 27, and Biel, 30, play the parts of that film's leading ladies, Janet Leigh and Vera Miles, respectively.

"When we took that still of Scarlett behind the wheel and put it up against the still of Janet behind the wheel in Psycho, it was eerie," says Hitchcock director Sacha Gervasi. "The extent to which Scarlett was able to channel Janet [was] a real surprise. She brought it in such a way that no one really anticipated."


As for Biel, embodying Miles – a longtime Hitchcock collaborator who had infuriated the mercurial auteur when she dropped out of his
Vertigo
to have a baby – proved more of a stretch.
Advertisement
The most buzzed about stars this minute!
Treat Yourself! 4 Preview Issues
Got a News Tip?
Send it to our People.com editors!