08:23 AM EDT 07/10/2016
Amanda Berry
Credit:

Cleveland Police Department/AP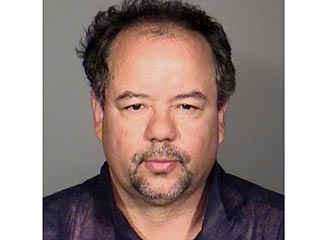 Originally posted 05/15/2013 08:25AM
Ariel Castro, who is facing kidnapping and rape charges over the alleged abduction of three Cleveland women, will plead not guilty, his lawyers say.

"The initial portrayal of him is one of a quote 'monster,' and that is not the impression that I got," one of his two attorneys, Craig Weintraub, said in an interview that aired on Wednesday's Today show.

Added Castro's co-counsel, attorney Jaye Schlachet: "He is a human being, but what is offensive is that the women and the media want to demonize this man before they know the whole story, and I think it's unfair and not equitable."
Credit: REX USA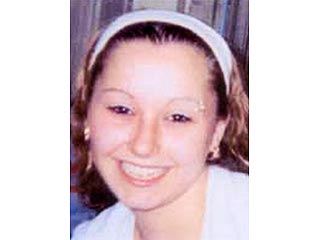 Originally posted 05/13/2013 03:30PM
To those who have heard her story, Amanda Berry is the girl who disappeared at age 16 on April 21, 2003. She's the girl who was held captive with two others near downtown Cleveland for about 10 years until she miraculously escaped last week, proclaiming, "I'm free now."

But who was she before she vanished and was held captive in the home of alleged kidnapper Ariel Castro?

Her cousin, Tina Miller, tells PEOPLE about a girl with Eminem posters hanging in her bedroom and dreams of being a fashion designer. She's Mandy. She's hyper-organized, close to her nieces and she loved the movie 8 Mile and its star, Eminem.
Credit: Tony Dejak/AP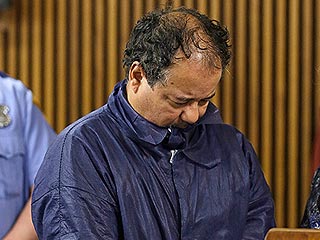 Originally posted 05/13/2013 07:05AM
Ariel Castro's two brothers have disowned and distanced themselves from their sibling, whom they consider "a monster" who should rot in jail following his arrest last week on accusations of kidnapping and holding three young women captive in his grimy Cleveland home for up to a decade until their rescue last Monday.

"I had nothing to do with this, and I don't know how my brother got away with it for so many years," Pedro Castro, 54, in a joint interview with his brother Onil Castro, 50, conducted by CNN's Martin Savidge this weekend.

Initially believed to be potential suspects, Pedro and Onil were arrested last week and then released when authorities said the brothers had no involvement in the kidnappings. Their 52-year-old middle brother, remains in a Cleveland jail on $8 million bond, charged with four counts of kidnapping and three counts of rape.
Credit: Reuters/Landov (3)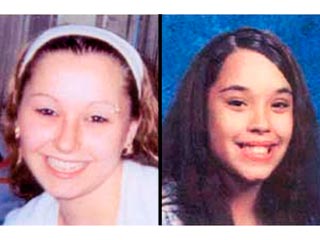 Originally posted 05/12/2013 12:10PM
The voices of the Cleveland kidnapping survivors have finally been heard, as they reached out on Mother's Day through a spokesman for all three to recognize the efforts of law enforcement and the support of loved ones.

Amanda Berry said in a statement, "Thank you so much for everything you're doing and continue to do. I am so happy to be home with my family."

While Gina DeJesus said, "I'm so happy to be home. I want to thank everyone for all your prayers. I just want time now to be with my family."

And Michelle Knight, whose whereabout is currently unknown, said: "Thank you to everyone for your support and good wishes. I am healthy, happy and safe, and will reach out to family, friends and supporters in good time."
Credit: AP (2)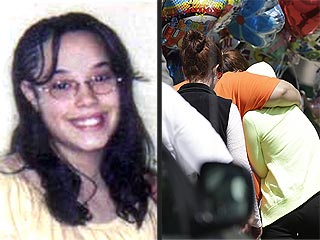 Originally posted 05/11/2013 10:05AM
Is there anything more comforting than Mom's meatloaf?

After a decade-long nightmare as a prisoner inside the home of alleged kidnapper Ariel Castro, Gina DeJesus, 23, is now focusing on the simple things and the healing comforts of home.

"Gina wants to go back to school, get her driver's license and get a haircut," says Matt Zone, a Cleveland city councilman, who has spent time with the DeJesus family in the days since Gina came home. "She wants to learn to put on makeup, all those girly things. It's the simple things – those are the things that are the most precious to her."

Gina's parents, Nancy Ruiz and Felix DeJesus, are doing everything they can to help her heal from the kidnapping ordeal she went through alongside Amanda Berry and Michelle Knight – including preparing Gina's favorite home cooked meal. "Gina told me all she wanted me to do was make my meatloaf for her," Ruiz told Councilman Zone. "Nancy said, 'I'm making my baby some meatloaf.' "
Credit: The Plain Dealer /Landov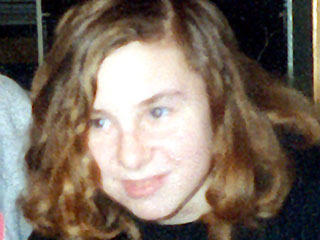 Originally posted 05/10/2013 02:35PM
The third woman kept in captivity for a decade in a Cleveland house has been released from the hospital and is asking for her privacy.

MetroHealth Medical Center spokeswoman Phyllis Marino says Michelle Knight left the hospital Friday afternoon but declined to comment further on Knight's condition or where she was going.

Earlier Friday, the hospital issued a statement on Knight's behalf:

"Michelle Knight is in good spirits and would like the community to know that she is extremely grateful for the outpouring of flowers and gifts. She is especially thankful for the Cleveland Courage Fund. She asks that everyone please continue to respect her privacy at this time."
Originally posted 05/10/2013 11:35AM
The daughter of Cleveland kidnapping suspect Ariel Castro won't be visiting him in jail – or having anything else to do with him at all, dubbing him a "demonic criminal."

As for when she heard the news about what allegedly went on in Ariel Castro's house, she "just wanted to die."

Angie Gregg calls her father, who is accused of holding three women captive in his home for nearly a decade, "evil." She says their relationship is over as Castro faces charges of rape and kidnapping in the gruesome case that continues to send shockwaves throughout the country. He is currently being held on $8 million bail.

"He is dead to me," Gregg, overcome with emotion, said in a CNN interview late Thursday. "There will be no visits … no phone calls. He can never be Daddy again. I have no sympathy for the man."
Credit: Reuters/Landov (3)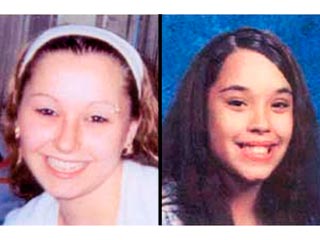 Originally posted 05/10/2013 10:00AM
After years spent indoors together in close proximity, almost never being allowed outside the dilapidated house where they were held hostage, the three young women rescued in Cleveland on Monday are trying to find their separate ways back to a sense of normalcy outside of the public's gaze.

Both Gina DeJesus and Amanda Berry returned home to joyous neighborhood welcomes on Wednesday. In Gina's case, that included a backyard family gathering attended by relatives and the closest of family friends.

One of those friends, Lydia Esparra, tells PEOPLE: "Despite being skinny, she looked very healthy. She obviously doesn't have a lot of skin color, 'cause she's been living in a house with no sun for nine years. But she looks amazing. Amazing."
Credit: AP (2)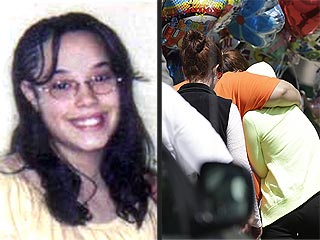 Originally posted 05/09/2013 02:35PM
She looks different, and no wonder.

Gina DeJesus, found alive this week, was barely a teenager when she was abducted nine years ago. Today, she is thinner, paler and with shorter hair than when she was last seen. But her family knows she's still the Gina they knew.

"She was 14. She looked like a 14-year-old. Now she's a woman. She's a 23-year-old woman," Lydia Esparra, a family friend who visited DeJesus in her home Wednesday, told PEOPLE.

Gina is "very tiny, very petite, and her hair is shorter," Esparra said. "When she was kidnapped she had longer hair, but now she has shorter hair … Despite being skinny, she looked very healthy. She obviously doesn't have a lot of skin color, because she's been living in a house with no sun for nine years. But she looks amazing. Amazing."
Credit: FBI/AP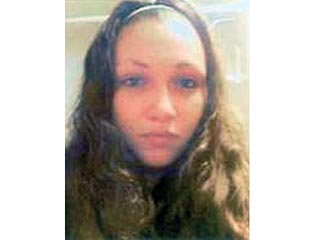 Update
Posted 05/09/2013 09:00AM
Originally posted 05/09/2013 08:10AM
Is there a fourth victim?

The police are still searching for a fourth girl who went missing six years ago from the same area in Ohio where three missing women were discovered on Monday.

Ashley Summers was 14 when she vanished near her Cleveland home in 2007. She was last spotted about three miles away from the run-down residence owned by former school bus driver Ariel Castro, who is charged with kidnapping and raping Amanda Berry, 27, Michelle Knight, 32, and Gina DeJesus, about 23, who had apparently been held captive in the house since their teens or early 20s, police said.
Advertisement
The most buzzed about stars this minute!
Treat Yourself! 4 Preview Issues
Got a News Tip?
Send it to our People.com editors!