01:35 PM EDT 11/12/2015
Anna Nicole Smith
Credit:

Kevin Winter/Getty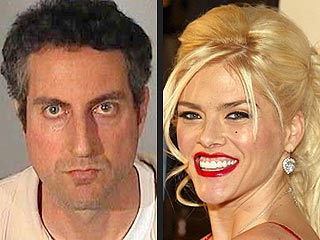 Originally posted 09/29/2010 08:05PM
The judge in the Anna Nicole Smith drug conspiracy trial tossed out two felony charges against Smith's former beau Howard K. Stern on Wednesday.

Los Angeles Superior Court Judge Robert J. Perry – who earlier this week accused prosecutors of overcharging the case because a celebrity death was involved – discarded two charges against Stern of obtaining drugs by fraud and deceit.

The judge also dismissed part of a conspiracy count against Stern and one of the two physicians on trial, Dr. Sandeep Kapoor, saying there wasn't enough proof that the men conspired to obtain controlled drugs through fraud and deceit.

Judge Perry allowed the rest of the conspiracy charge to stand and said the majority of the 11-count complaint can go to the jury for a decision.
Credit: Manuel Balce Ceneta/AP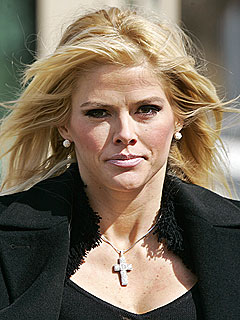 Originally posted 09/21/2010 05:40PM
Several felony charges against Howard K. Stern and Anna Nicole Smith's two doctors may be dismissed before their drug conspiracy trial reaches a jury.

Since the trial began on Aug. 4., Los Angeles Superior Court Judge Robert Perry has expressed concerns about the prosecution's case – namely that Stern and Smith's personal physician Sandeep Kapoor, 41, and psychiatrist Khristine Eroshevich, 61, conspired to give an addict highly addictive drugs.

On Monday, Perry said next week he would consider a request by the defense to dismiss some of the charges.
Credit: Albert Ferreira/startraks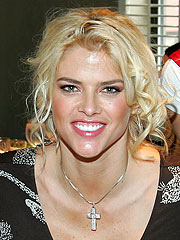 Originally posted 09/08/2010 08:20PM
Anna Nicole Smith drank medication that put her into a slumber for two days as her frantic boyfriend Howard K. Stern cried and tried to shake her awake, the late model's former nanny said in court Wednesday.

"He kept saying, 'Anna, Anna, get up. Do you want me to go to jail? Do you want to die?'" nanny Quethelie Alexie recalled outside the jury's presence.

L.A. Superior Court Judge Robert Perry allowed Alexie to repeat the story for the jury. But when she did, the story changed somewhat, with her now saying Stern told her that Smith was "trying to make him go to jail." Perry then struck the testimony from the record, saying he did not consider it reliable.
Credit: Manuel Balce Ceneta/AP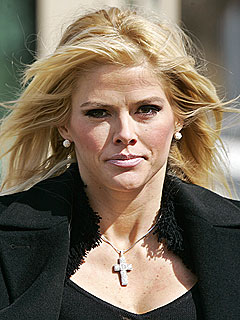 Originally posted 09/07/2010 08:40PM
As Anna Nicole Smith's daughter Dannielynn turned 4 on Tuesday, her former nanny testified in a Los Angeles courtroom about the sad, final months leading up to Smith's death.

Quethlie Alexie became the latest witness against three defendants, including Smith's lawyer/confidante Howard K. Stern and psychiatrist Khristine Eroshevich, accused of plying the Playboy model with dangerous and addictive drugs.

Dannielynn was an infant when Alexie allegedly saw her mother brought into a bathroom by Stern and Eroshevich, who'd leave bloody syringes and cotton balls as Smith stumbled out, acting drunk.

Alexie testified that before the three went into the bathroom, Stern "would say, 'Baby, come and we'll take our medicine.'"
Credit: Manuel Balce Ceneta/AP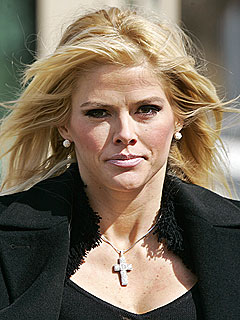 Originally posted 08/04/2010 07:50PM
Anna Nicole Smith was doped up on drugs – with the help of two doctors and her lawyer boyfriend – until the model-actress died, a prosecutor told jurors in a Los Angeles courtroom Wednesday.

Smith's boyfriend Howard K. Stern, personal physician Sandeep Kapoor, 41, and psychiatrist Khristine Eroshevich, 61, face several felony charges in the long-awaited trial that kicked off Wednesday.

In opening statements, Deputy District Attorney Renee Rose told the L.A. jury that Stern helped get drugs for Smith in illegal ways. She also alleged that Kapoor and Eroshevich "prescribed powerful and addictive medications without treating the underlying" addiction.
Credit: Albert Ferreira/startraks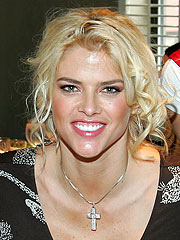 Originally posted 03/19/2010 06:50PM
A federal appellate court panel ruled Friday that the estate of Anna Nicole Smith is not entitled to any of the millions of dollars left by Smith's late oil magnate husband, J. Howard Marshall, when he died.

The decision comes as another blow to the main beneficiary of Smith's estate: her 3 1/2-year-old daughter, Dannielynn Birkhead.

"It's been a very sort of sad story – so many people involved in this case have died," says Kent Richland, the appellate lawyer for the model's estate. Still, he vows that "this is not the final step" in the legal battle.
Credit: Manuel Balce Ceneta/AP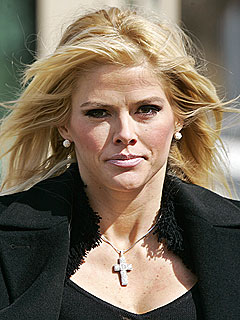 Originally posted 02/08/2010 08:20PM
A psychiatrist facing criminal charges in Anna Nicole Smith's death recently attended a séance for the model, who died three years ago Monday.

Psychic Shayne Goldfarb led the séance at Pol Atteu's Beverly Hills boutique, according to Atteau's partner, close Smith friend Patrik Simpson.

Among those attending was Smith's neighbor and psychiatrist, Dr. Khristine Eroshevich, who traveled with Smith in her final months and who, along with two others, will soon stand trial on drug conspiracy charges.

Simpson, co-author of Anna Nicole Smith, Portrait of an Icon, Signature Edition, says he's convinced they really did contact Smith during the séance and that the psychic told them Smith is "happy she's with (her late son) Daniel. She's sad she had to leave her daughter, but she really had to be with Daniel."
Credit: Kevin Winter/Getty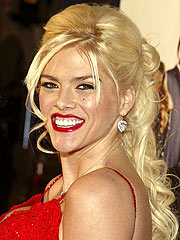 Originally posted 10/30/2009 05:15PM
Three people who allegedly furnished drugs to Anna Nicole Smith before she died will stand trial for a long list of felonies, a judge ruled Friday after a 2 ½-week evidentiary hearing.

Prosecutors say Smith's lawyer and boyfriend Howard K. Stern, 40, her psychiatrist and neighbor, Khristine Eroshevich, 61, and her physician, Sandeep Kapoor, 41, fed a steady stream of deadly drugs to the famous model, who died two years ago at age 39.

"I do find the proof is sufficient to bind them over for trial," Los Angeles Superior Court Judge Robert J. Perry ruled as he brought the trio's preliminary hearing to a close Friday.

Stern is charged with 11 felony counts, including prescribing a controlled substance to an addict; obtaining a prescription by deceit; fraud and conspiracy. Eroshevich and Kapoor each face six felony counts.
Credit: Albert Ferreira/startraks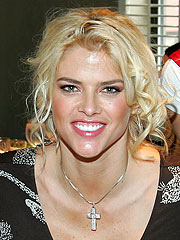 Originally posted 10/23/2009 08:10AM
A California pharmacist testified Thursday that he refused to fill a prescription for Anna Nicole Smith written by Smith's psychiatrist in 2006 because the high doses of medication amounted to "pharmaceutical suicide."

Ira Freeman said he received a request for painkillers, muscle relaxants and sedatives on Sept. 15, 2006, four days after Smith's son died, the Los Angeles Times reports. He declined to fill the prescription.


"If she got ahold of these medications, it could have fatal consequences," he told a judge in Los Angeles.
Smith died five months later of an overdose.
Credit: Francis Specker/Landov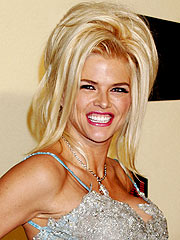 Originally posted 10/20/2009 09:10AM
Pregnant with her daughter, Anna Nicole Smith tried to go "cold turkey" from her addiction to prescription pills in 2006, but later changed her mind and refused to kick her habit, a psychiatrist who treated her testified Monday.

Dr. Nathalie Maullin, who prescribed hospitalization for the ex-Playboy playmate, was speaking in court in the trial against Smith's lawyer and boyfriend, Howard K. Stern, and two doctors, who prosecutors say illegally supplied her with drugs.

"She said, 'I'll do anything for my baby,' " Maullin said of the beginning of Smith's week at Cedars-Sinai Medical Center.
Advertisement
The most buzzed about stars this minute!
Treat Yourself! 4 Preview Issues
Got a News Tip?
Send it to our People.com editors!