10:33 AM EDT 03/19/2015
Anna Nicole Smith
Credit:

Olivier Douliery/ABACA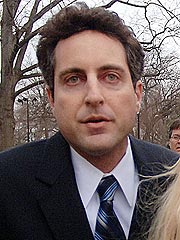 Update
Posted 05/13/2009 02:15PM
Originally posted 05/13/2009 01:20PM
Three of those in Anna Nicole Smith's most-trusted circle pleaded not guilty Wednesday to conspiring to provide the drugs that killed her in 2007.

Howard K. Stern, 40, the Playboy model's lawyer-boyfriend, her physician Sandeep Kapoor, 40, and Smith's neighbor and psychiatrist Kristine Eroshevich, 61, entered the pleas before Los Angeles Superior Court Commissioner Kristi Lousteau, who ordered the three back on June 8 to set a summer date for a preliminary hearing.

Attorneys estimate the preliminary hearing will last at least two weeks.
Credit: Kevin Winter/Getty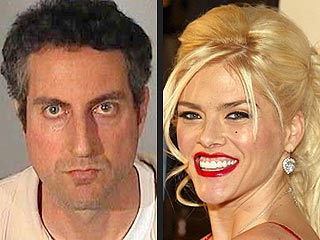 Originally posted 04/07/2009 02:40PM
Two of the people accused of contributing to Anna Nicole Smith's drug death made their first court appearances Tuesday as their attorneys alleged the felonies were filed for political reasons.

Howard K. Stern, 40, boyfriend and lawyer of the Playboy model, and Kristine Eroshevich, 61, Smith's neighbor and psychiatrist, appeared before Los Angeles Superior Court Commissioner Kristi Lousteau, but said they were not ready to enter pleas. Lousteau ordered the pair back May 13 for arraignment.

Steve Sadow, one of three attorneys representing Stern, told reporters outside of court that state Attorney General Jerry Brown's allegations Stern was Smith's "principal enabler" in acquiring the toxic prescription drugs that led to her death two years ago are a "blatant attempt to advance his own political career."

"He is innocent of the baseless allegations made against him in the criminal complaint," Sadow said. "Both Anna and Howard believed in their doctors and relied in good faith on their medical judgment."
Credit: Francis Specker/Landov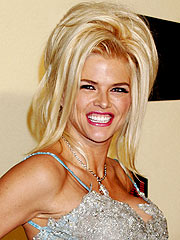 Originally posted 03/26/2009 12:50PM
Anna Nicole Smith isn't done with us yet.

The reality star's Feb. 8, 2007, death is being reexamined by the Broward County State Attorney's Office in Florida, less than two weeks after Smith's boyfriend and two doctors were arrested for allegedly giving her thousands of prescriptions pills before she died in Hollywood, Fla., at age 39.

"We are now examining that evidence to see where it might lead in relation to Ms. Smith's death here in Broward County in 2007," a Broward County spokesman told the South Florida Sun-Sentinel.
Credit: Francis Specker/Landov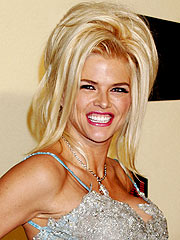 Originally posted 03/16/2009 04:55PM
Dr. Khristine Eroshevich, a psychiatrist to Anna Nicole Smith, was booked Monday on seven felony charges for allegedly conspiring with another doctor and Smith's boyfriend to prescribe excessive drugs under fake names.

Eroshevich, 61, who also was Smith's neighbor in Studio City, Calif., traveled extensively with Smith before her death in February 2007 of an accidental drug overdose.

Last week, the psychiatrist was charged along with Howard K. Stern, 40, and Dr. Sandeep Kapoor, 40, with participating in a conspiracy to furnish the former Playmate with toxic drugs – including methadone, chloral hydrate and clonazepam – often by using fake names or by prescribing the drugs to Stern.
Originally posted 03/13/2009 08:30PM
The Florida attorney who represented Howard K. Stern two years ago in the tug-of-war over the remains of Anna Nicole Smith says he's a victim, not a felon.

"The television, tabloid and Internet trial of Mr. Stern in the court of public opinion has been based on sensational lies, speculation, rumor and gossip," Krista Barth claims in a statement to Entertainment Tonight. "Unfortunately, it appears that criminal charges have now been brought by the state of California based on this same type of misinformation."

California Attorney General Jerry Brown told a news conference Friday that Stern was the "enabler" in a conspiracy to feed Smith's drug addiction. Stern, 40, and two doctors were charged Thursday with felonies for allegedly furnishing illegally obtained prescription drugs to the Playboy model prior to her overdose death.
Credit: Kevin Winter/Getty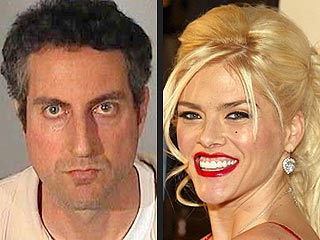 Originally posted 03/13/2009 03:25PM
Three people took part in the conspiracy to funnel powerful drugs that fed Anna Nicole Smith's addiction, California's attorney general, Jerry Brown, alleges.

But one was singled out by Brown as the alleged "principal enabler:" Smith's boyfriend and lawyer, Howard K. Stern.

"This was done knowingly and this was done with tragic consequences," Brown told a news conference a day after felony charges were filed against Stern, 40, and two doctors, Sandeep Kapoor, 40, and Khristine Eroshevich, 61.

"This was a conspiracy between three individuals," Brown said, adding that Stern was "the one that brought the drugs in many cases to Anna Nicole Smith."
Originally posted 03/12/2009 10:30PM
More than two years after Anna Nicole Smith died from a lethal cocktail of prescription drugs, authorities have filed the first criminal charges – targeting her former attorney and boyfriend, Howard K. Stern.

Stern, 40, a fixture at Smith's side for years who once claimed to be the father of her daughter Dannielynn, has been formally charged with conspiring to furnish drugs to Smith prior to her death, prosecutors said Thursday.

He was arrested and booked by police in Whittier, Calif., with bail set for $20,000, police records show.

Also charged with felonies were two doctors, Sandeep Kapoor, 40, and Khristine Eroshevich, 61, who allegedly prescribed medication unlawfully to Smith, according to the L.A. County District Attorney's Office.

Kapoor also was arrested and booked in Whittier. A warrant was issued for Eroshevich's arrest.
Credit: Francis Specker/Landov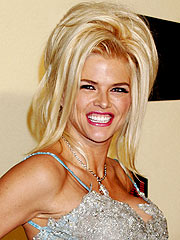 Originally posted 02/12/2009 02:55PM
From the guy who brought you Jerry Springer: The Opera comes the latest collision of high and low culture: an opera based on the life of Anna Nicole Smith.

Britain's Royal Opera has recruited composer Mark-Anthony Turnage and Springer co-librettist Richard Thomas to create an opera about the Playboy model and octogenarian's wife who died of an overdose in 2007.

Despite the subject matter, the show "is not going to be tawdry. It is going to be witty, clever, thoughtful and sad," company director Elaine Padmore tells Britain's Guardian newspaper.

"It is not just a documentary about her," she says, "but a parable about celebrity and what it does to people."
– Mike Fleeman
Credit: WENN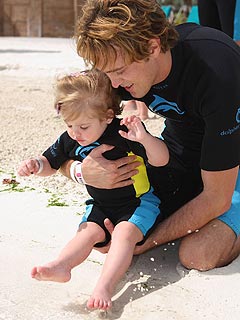 Originally posted 06/07/2008 01:00PM
Larry Birkhead has purchased a 10,000-sq.-ft., six-bedroom house in his hometown of Louisville, Ky., for himself and 21-month-old daughter Dannielynn, he tells PEOPLE.

Birkhead, 35, says the house, which has 40-ft. ceilings and is modeled after a Sicilian church, was never completed, needs a lot of work, and right now "looks like a haunted house," but he loves it.

"When I walked in, I said to myself, 'This is our home!'" says Birkhead.

He adds he might sell the Los Angeles house where he's surrounded by memories of its former occupants – Dannielynn's mother, Anna Nicole Smith, and half-brother Daniel, who both died from drug-related complications.
Credit: Lisa RoseJPI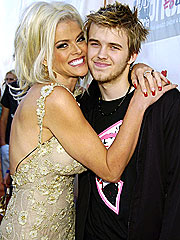 Originally posted 03/31/2008 01:20PM
Anna Nicole Smith's 20-year-old son Daniel died from an accidental drug overdose, according to the findings of a Bahamas jury – which recommends no criminal charges be filed.

The seven panelists deliberated less than two hours before returning the verdict on Monday, the Associated Press reports.

Daniel died Sept. 10, 2006, shortly after he arrived in the Bahamas to meet his new baby half-sister, Dannielynn, who was born in a Nassau hospital.

An autopsy whose results were announced in December determined that Daniel died as a result of a lethal combination of methadone and the antidepressants Zoloft and Lexapro.
– Stephen M. Silverman
Advertisement
The most buzzed about stars this minute!
Treat Yourself! 4 Preview Issues
Got a News Tip?
Send it to our People.com editors!