07:29 AM EDT 07/10/2016
Bette Davis
Originally posted 01/05/2016 03:40PM
An awkward thing happened to the Leonardo DiCaprio film The Revenant as it trekked into theaters last last year in hopes of picking up award show nominations: A rumor put the film in headlines but for reasons that none of its publicists were happy about. In early December, 20th Century Fox spokespeople were forced to clarify that no, the film does not feature a scene in which its star is raped by a bear.
Filed Under:
Golden Globe Awards 2016
,
Golden Globes
,
Back to the Future
,
Casablanca
,
Fargo
,
My Cousin Vinny
,
The Little Mermaid
,
Fargo
,
Movie News
,
Bette Davis
,
Clark Gable
,
Ethan Coen
,
Humphrey Bogart
,
Jack Palance
,
Jamie Lee Curtis
,
Janet Leigh
,
Joel Coen
,
Leonardo DiCaprio
,
Marilyn Monroe
,
Marisa Tomei
,
Ronald Reagan
Originally posted 10/06/2015 01:30PM
Not every grandmotherly type bakes cookies.
Filed Under:
Friday the 13th
,
Insidious
,
Psycho (Movie - 1960)
,
Rosemary's Baby
,
Suspiria
,
The Visit
,
What Ever Happened to Baby Jane?
,
Movie News
,
Betsy Palmer
,
Bette Davis
,
Deanna Dunagan
,
Debbie Reynolds
,
Ellen Burstyn
,
Jessica Lange
,
Joan Crawford
,
Louise Fletcher
,
Lynn Redgrave
,
Ruth Gordon
,
Shelley Winters
,
Vanessa Redgrave
Update
Posted 08/13/2014 04:00PM
Originally posted 08/13/2014 01:35PM
Upon its release in 1990, Madonna's
"Vogue"
was an appreciation of a long-gone age of Hollywood glamour. Now that age is truly lost: as
xoJane's Marci Robin
pointed out on Twitter, the
passing of Lauren Bacall
means every star name-checked in the song has died.
Bacall was the last surviving member of the 16 famous names in the song; nine of these stars were still alive when the song hit airwaves on March 20, 1990. ("Vogue" itself is 24 years old.)
Below, find the full list of celebrity names included in "Vogue."
Credit: People.com Photo Illustration; Photos Provided by Getty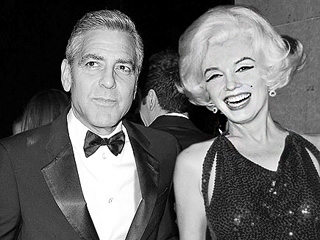 Originally posted 01/15/2014 02:00PM
After, "Who are you wearing?," the most important question on the Oscars' red carpet is "Who are you here with?"

Celebrity couples are always alluring. Drench them in tulle, tuxes and accolades, and they become nearly irresistible. But it's a shame that today's biggest stars can't hob knob with the glamorous old guard of Tinseltown ... or can they?
Filed Under:
Academy Awards
,
Oscars 2014
,
Amy Adams
,
Audrey Hepburn
,
Bette Davis
,
Bradley Cooper
,
Christian Bale
,
Elizabeth Taylor
,
Frank Sinatra
,
George Clooney
,
Grace Kelly
,
Jennifer Lawrence
,
John Wayne
,
Leonardo DiCaprio
,
Marilyn Monroe
,
Matthew McConaughey
,
Natalie Wood
,
Paul Newman
,
Rico Rodriguez
,
Shirley Temple
,
Sofia Vergara
Credit: John Kobal Foundation/Getty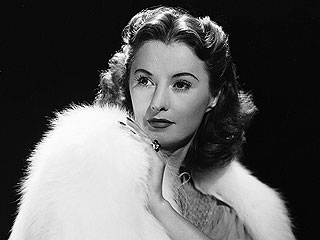 Originally posted 11/26/2013 10:55AM
Tough-talking, yet sensible. Earnestly sincere, yet hip to bull. Sandra Bullock in Gravity?

Well, sure. But the same was said (and much earlier) about screen legend Barbara Stanwyck – "A Stand-Up Dame," as PEOPLE called her in 1990, when, after a four-decade career, the formidable star of Annie Oakley, Stella Dallas, Meet John Doe, The Lady Eve, Double Indemnity, 1953's Titanic and TV's The Big Valley, among other popular vehicles of their day, died of heart failure at age 82.

"She wasn't a great beauty like Dietrich or Garbo or an actress with the range of a Bette Davis or a Katharine Hepburn," said PEOPLE, which splashed Stanwyck on a 1985 cover. "But she had grit, sex appeal and vulnerability, in spades."
Credit: Alfred Eisenstaedt/Time & Life Pictures/Getty Images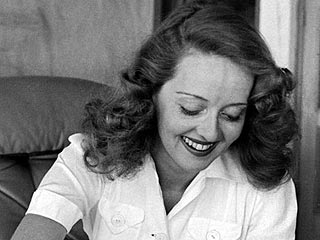 Originally posted 04/05/2012 07:45AM
John Wayne may have carried a rifle, but Bette Davis was tougher – her very look could kill.

April 5 marks what would have been the 104th birthday of the screen icon, and to mark the occasion, Life.com has published never-before-seen photos of Davis in 1939, after her shattering Mildred in Of Human Bondage and Oscar role in Jezebel, and on the eve of the movie that would solidify her reputation as queen of Warner Bros. lot, Dark Victory.

Still to come would be indelible performances in The Letter, The Little Foxes, Now, Voyager, Mr. Skeffington, All About Eve, The Star and What Ever Happened to Baby Jane? – each and every one earning her an Oscar nomination.
Advertisement
The most buzzed about stars this minute!
Treat Yourself! 4 Preview Issues
Got a News Tip?
Send it to our People.com editors!