11:02 AM EDT 03/19/2015
Brad Womack
Credit:

Bob D'Amico/ABC (3)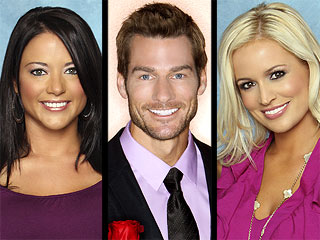 Originally posted 03/05/2011 10:30AM
Chantal or Emily – that is the question.

Despite their differences, Bachelor star Brad Womack tells PEOPLE, that both "would make incredible wives – incredible mates."

"Both of those women had qualities I was looking for," he told PEOPLE at a taping of Women Tell All, set to air March 7, about the final two women.

Chantal is "game for everything, easy, fun and we hit it off early," he says. "There was immediate physical chemistry there. But we have had a lot of emotional highs and lows. When she gets so upset, like she did in Anguilla, it makes me wonder if we could find a rhythm and make it work for the rest of our lives."
Credit: Bob D'Amico/ABC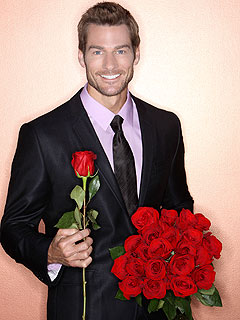 Originally posted 03/03/2011 01:30PM
Two-time Bachelor Brad Womack may have picked one woman he hopes to spend the rest of his life with – but the long wait before he can reveal his choice to the world is taking its toll.

"Every Monday night since Jan. 3 has not been a good night at my house," Womack told PEOPLE at a taping of the Women Tell All special, set to air on March 7. "I was particularly scared of the overnight, exotic date episode. We will see how she handles it."

"It's brutal," he says of the pre-finale media blitz. "You go on [the show], you find someone, you choose each other and then you hit the pause button. You can't just start the daily life stuff."

"I'm excited to move in together and go on real dates," Womack, 38, says. "My only intention [in doing the show] is to start a future."
Credit: Rick Rowell/ABC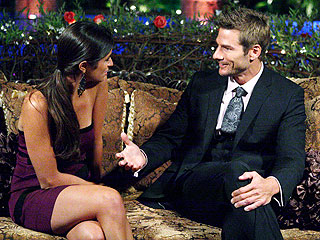 Originally posted 02/08/2011 08:30AM
Hey, everybody!

So this particular blog is going to be a little bit different. In my past blogs, I've described the individual women, the dates, etc. This time I'd like to try to describe the very intense emotions I was feeling in Costa Rica.

I had hit what felt was like an insurmountable wall and needed the women so badly during the entire week. I was physically and emotionally exhausted, and I don't know if the exhaustion was as apparent in the episode as it felt. I don't know why it hit me like it did. Maybe it was that Costa Rica was almost the halfway point of our journey (which was a reminder of how many more difficult decisions were going to have to be made). Maybe I realized that, at this point, no matter who I said goodbye to, she was going to be a very big loss for me. I've said it a million times – this group of women is extraordinary, and it was a heartbreaking realization to know that all but one would be leaving soon.
Credit: Isaac Brekken/ABC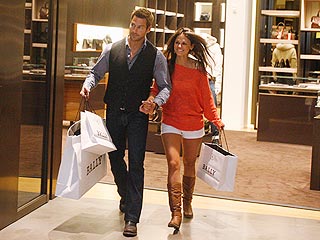 Originally posted 02/01/2011 08:15AM
Hey, guys!

So here we are at episode 5. This was so exciting because we traveled to Las Vegas! I can't describe how much I love that city, and I was so happy to get the women out of the Malibu mansion and take them to one of my favorite cities in the entire world.

I started the week with a one-on-one date with Shawntel. I chose her for this particular date because Shawntel is such an unassuming woman and never asks for or expects anything out of the ordinary. I really like this quality in a person so I wanted to take her on a shopping spree and give her some things that she would never buy for herself.
Credit: FilmMagic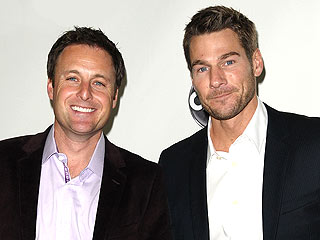 Originally posted 01/29/2011 07:00PM
On a break from declaring, "this final rose of the night," The Bachelor host Chris Harrison took to time to speak with reporters about the current season of ABC's hit show, which he calls "the modern-day soap opera." Harrison answered questions about "crazy" Michelle, Emily's controversial NASCAR date, which woman is right for Brad Womack and more.

What is it with contestants named Michelle?
We've had a run of them that are controversial. Some people use the 'C'-word and call them crazy, but I don't find this season's Michelle that crazy. I find her entertaining and funny to listen to. The way she acts and the things she says are pretty abrupt and she has some issues, but she's playing him extremely well. She's aggressive and really knows how to push his buttons and keep him on edge, but keep him interested.
Credit: Rick Rowell/ABC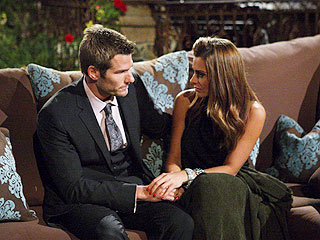 Originally posted 01/25/2011 09:15AM
Hello, PEOPLE!

On this week's episode of The Bachelor I went on an island getaway, got great advice from the "love doctors," and did the scariest thing I've ever had to do in my entire life! What a week!

It began with a helicopter ride with Chantal to Catalina Island. Even though the island is very close to L.A., we both felt like we were on a vacation and so far away from life back home. I was aware of Chantal's fear of deep water but knew she would be strong enough to push through. I was also hoping to possibly help her overcome that fear, which she did, and we both enjoyed an amazing experience while "walking" with fish and other sea life. The second part of the date was extremely romantic and it felt like Chantal and I became very close. Here's a teaser: There's something about Chantal and I – every time we get together it rains! You'll see what I mean in future episodes.
Credit: Bob D'Amico/ABC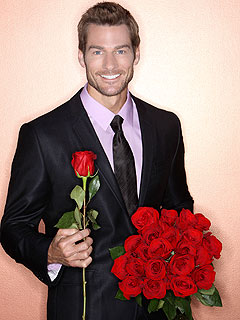 Originally posted 01/20/2011 08:10PM
Brad Womack, The Bachelor's clean-cut Texan, had some troubles growing up – and he's not ashamed to admit it.

With tabloid reports this week highlighting a few alleged brushes with the law he had as a teenager, including carrying a forged driver's license, public intoxication and passing a bad check, Womack explains to PEOPLE how he learned from his mistakes.

"I'm sure I wouldn't be the first to admit that I had a couple of missteps when I was a teenager – some 20 odd years ago. Some of the claims have been blown out of proportion but I took responsibility for my actions and took immediate measures to remedy the situation," Womack, now 38, says.
Credit: Rick Rowell/ABC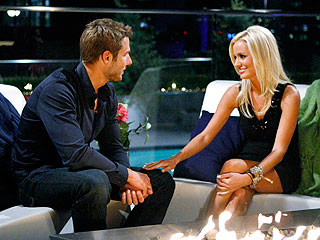 Originally posted 01/18/2011 09:00AM
Hey Everybody!

It's hard to believe that we're watching episode three of The Bachelor already! It's so much fun for me to watch and relive every single moment; so many good memories were made this season.

This particular episode was pretty heavy, and big revelations were made. While on the singing date, Ashley told me about the loss of her father. Then, Emily told me about her tragic past as well as her 5-year-old daughter. I also realized that none of the women were afraid to test their acting skills or to push themselves physically for our action-adventure film. That would be enough for one episode, but the rose ceremony was pretty dramatic as well ...
Seal of Approval
Ashley S. was perfect for the first date because I was absolutely terrified of singing! I've never wanted to sing, never thought I could sing, nor have I ever sang in front of another person (let alone millions of Americans). I dreaded singing with such a pretty woman, but Ashley was so much fun and instantly calmed me down. The fact that she allowed me to relax and have such a great time doing something I feared told me quite a bit about her. We both laughed so hard the entire time! Meeting Seal was indescribable. His level of talent and the way he sings so effortlessly made me realize what a superstar is and what extraordinary talent he has.
Credit: Bob D'Amico/ABC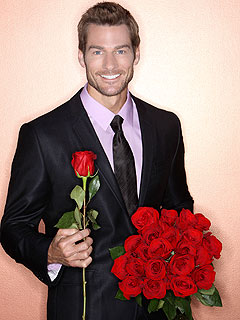 Originally posted 01/11/2011 07:45AM
Hello, everybody!

First of all, thank you for watching The Bachelor premiere! I have received nothing but overwhelmingly positive responses and I can't thank all of you enough for that. It was so strange watching myself and the women on TV! It seems like such a long time ago that we filmed everything and it's almost like reliving a memory or a dream.

In this week's episode, you got to see two one-on-one dates and one group date unfold. They were so much fun!
Credit: Bob D'Amico/ABC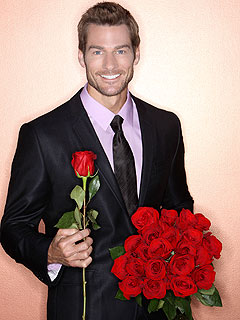 Originally posted 01/10/2011 10:00AM
Brad Womack is so madly in love, he's acting like a kid again.

"I call this woman probably 20 times a day. I really am like a high school sophomore," Womack tells PEOPLE of the woman he chooses on this season of The Bachelor – whose identity remains top secret, as the ABC show, filmed late last year, now airs.

"I'm very much in love, head over heels," he says. "So, I call and text. I'm doing the whole high school thing. I see her about once or twice a month. It's under lock and key, of course. It's not nearly enough."
Advertisement
The most buzzed about stars this minute!
Treat Yourself! 4 Preview Issues
Got a News Tip?
Send it to our People.com editors!