01:47 PM EDT 02/20/2015
Bryan Cranston
Credit:

Adrian Sanchez-Gonzalez/AFP/Getty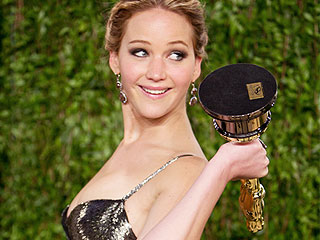 Update
Posted 02/27/2014 10:40AM
Originally posted 01/17/2014 05:30PM
With Sunday's Oscars, the 2014 awards season reaches its climax. It's been a long road, filled with a lot of celebrities posing with a lot of pictures with a lot of trophies.

But what's the best way to pose with these awards? That's where we come in.

In advance of the 2014 Academy Awards on Sunday, we suggest the many nominees take a gander at these tips, so they won't be caught in a compromising position at the post-presentation podium.


Originally posted 01/13/2014 11:00AM
Do you have your water-cooler talking points on the Golden Globes prepped? If not, you might want to check out Twitter (under #GoldenGlobes) and peruse the 2.1 million Tweets people sent during the show Sunday night.
Credit: Emiley Schweich/Everett Collection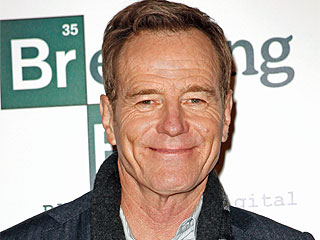 Update
Posted 12/23/2013 04:00PM
Originally posted 12/18/2013 02:00PM
The season of giving is in full swing and celebrities are getting in on the feel-good action.

Ever dream of picking up the phone and hearing Bryan Cranston on the other end? The University of California and Noise Marketing created Promise for Education to make outlandish wishes like this a reality. Promise for Education is a charity website dedicated to raising scholarship money by crowdsourcing people's vows to do something daring – like skydive or start a business – after reaching their set fundraising goal.

Over a thousand do-gooders have posted to the site, including some big celebrities with equally impressive promises. See what these famous folks offered up to help Promise for Education raise over $1.3 million in scholarship money this year. You won't find any Grinches here.
Originally posted 12/11/2013 11:00AM
A new
Godzilla
film is slated to hit theaters May 16, 2014. It'll be the first one in almost 10 years (the most recent Japanese installment came out on Nov. 29, 2004), and the first American Godzilla film since the
widely-derided
1998 version.
The film is set to star
Elizabeth Olsen
and
Bryan Cranston
(in his most visible post-
Breaking Bad
role), as well as
Aaron Taylor-Johnson
.
So far, it looks like it'll conjure the requisite amounts of giant-monster-related dread, and we'll probably get to see a lot of Cranston running around and looking sweatily panicked, so it's got that going for it too.
Like us on Facebook for more stories like this!
Originally posted 11/18/2013 10:55AM
Season 5 of Breaking Bad was probably the most tension-ridden season of television we've ever seen. And that's why this this blooper reel is a treat.

Set to a jaunty soundtrack, the reel reveals, among other things, the cast's faculty with impressions: Bryan Cranston rattles off Bugs Bunny and Jack Nicholson at one point, while Anna Gunn shows off her Katherine Hepburn. Also, watching Cranston run full-speed into one of the car-wash doors is something we don't think we'll ever forget.
Originally posted 11/17/2013 03:00PM
Despite what many conspiracy theorists and super-fans were postulating, Vince Gilligan came out and told The Hollywood Reporter that the finale of Breaking Bad was not a dream. So, sorry, everyone.

That said, if it were actually revealed as a dream, we would have wanted it to happen exactly like the video below, in which Hal from Malcolm In the Middle wakes up from a terrible nightmare. Not only is a treat to see Cranston reprise the role he was previously best-known for, but his descriptions of the show are hilarious.
Credit: Metro-Goldwyn-Mayer/AP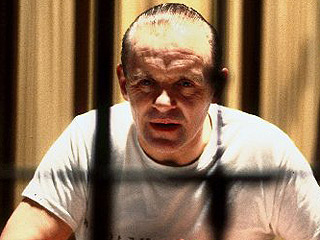 Update
Posted 11/09/2013 04:40PM
Originally posted 11/08/2013 12:00PM
In case you needed to be reminded, Anthony Hopkins is amazing. Not only is he a deeply talented actor, but he's also an all-around gentleman and national treasure (even if he's, you know, not of our nation). And a few more reasons that support this claim have recently come forth.


1. This Letter He Sent Bryan Cranston
In October, Hopkins, like many of us, binge-watched
Breaking Bad
. However, like few of us, he sent a
letter
to Bryan Cranston after doing so. It read, in part, "Your performance as Walter White was the best acting I have ever seen – ever."
And he kept going! "If you ever get a chance to – would you pass my admiration to everyone – Anna Gunn, Dean Norris, Aaron Paul, Betsy Brandt, R.J. Mitte, Bob Odenkirk, Jonathan Banks, Steven Michael Quezada – everyone – everyone gave master classes of performance…" Yes, that's Hannibal Lecter, gushing like a fanboy to the cast of
Breaking Bad
. Which brings us to…
2. Hannibal Lecter… in general
We still have nightmares from Hopkins' portrayal of Thomas Harris' best-known creation. And 2,000 film buffs from LoveFilm.com recently voted Lecter the most terrifying horror film
villain
, which of course, adds to him having already been honored by the American Film Institute as their No. 1
villain
of all time. Which brings us to…
3. This blooper reel
This blooper reel from
Silence of the Lambs
has been blowing up the Internet today, and really, we can sum up the reason for its popularity in one sentence: Anthony Hopkins does a Sylvester Stallone impression. (The rest of it's funny too, but we never thought we'd type "Anthony Hopkins does a Sylvester Stallone impression," so we're pretty over the moon about that.)
Originally posted 11/06/2013 11:10AM


If you thought Aaron Paul lost it over magnets, wait until you see his reaction to a magic trick by illusionist David Blaine.

Breaking Bad stars Bryan Cranston and Paul join Blaine for his upcoming special, David Blaine: Real or Magic (airing on ABC Nov. 19) and Blaine surprises the duo with quite the card trick.

In the clip, Blaine asks Paul to shuffle a deck of cards.

After spreading out the deck, the trio realizes the cards are "almost like a flush," says Blaine. "Not quite though," says Cranston.
Credit: Courtesy of Zinneken's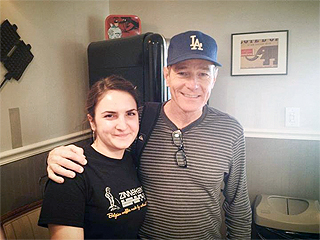 Originally posted 10/06/2013 10:25AM
RJ Mitte isn't the only Breaking Bad actor who loves breakfast.

Bryan Cranston, who is currently starring as former President Lyndon B. Johnson in All the Way at the American Repertory Theater in Cambridge, Mass., made a return visit to one of his favorite Boston-area restaurants Saturday morning.

Cranston headed to Zinneken's with a couple friends, where he feasted on the Cambridge mainstay's signature meal: Belgian waffles.

Opting for blueberry, strawberry and banana waffles – sans bacon – Cranston "was just a regular guy," the restaurant's manager told PEOPLE. "He was cool to people."

Dressed casually in a striped shirt and Los Angeles Dodgers hat, Cranston had no problem posing for a quick photo with one of the restaurant's employees, a big Breaking Bad fan.

"When we asked if we can take a picture, he was like 'sure!' " said the manager.


Actor Bryan Cranston was at @zinnekens this morning ! His fav Blueberry, strawberries and banana (no bacon) http://t.co/sy6cDiWpwc

— Zinneken's (@zinnekens) October 5, 2013
– Megan Johnson
Credit: AMC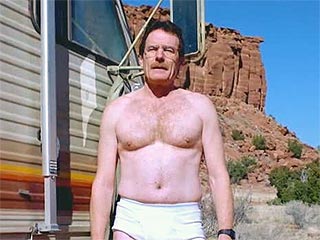 Originally posted 09/30/2013 10:00AM
One last cook.

On Sunday, Breaking Bad ended its six-series run with an explosive series finale, "Felina."

Fans crowded around couches, dressed up like Walter White (Bryan Cranston) and Jesse Pinkman (Aaron Paul), and tried their hardest to replicate that trademark blue the series has become synonymous with in cupcakes, candies and more.

Here's how you and some famous fans said goodbye:
Advertisement
The most buzzed about stars this minute!
Treat Yourself! 4 Preview Issues
Got a News Tip?
Send it to our People.com editors!