09:55 AM EDT 08/25/2016
Cameron Douglas
Credit:

Gregory Pace/BEImages; Peter Brooker/REX USA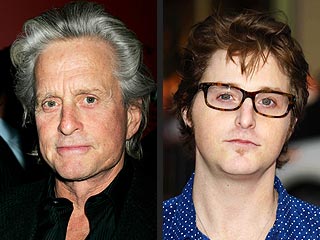 Originally posted 10/21/2011 11:30AM
Cameron Douglas, who is serving a five- year federal prison sentence for drug dealing, pleaded guilty Thursday to possessing drugs in his jail cell.

For the latest charges, the son of actor Michael Douglas faces a maximum sentence of 20 years in prison, followed by three years of supervised release, plus a $250,000 fine.

Douglas, 32, is charged with possessing items that tested positive for cocaine and heroin, which were found in his cell by an investigator. Assistant U.S. Attorney Justin Anderson told the court one of the substances tested positive for methadone, which he described as "something that people take when they're coming off a heroin addiction in order to facilitate the withdrawal," according to a court transcript.
Credit: Gabriel Bouys/AFP/Getty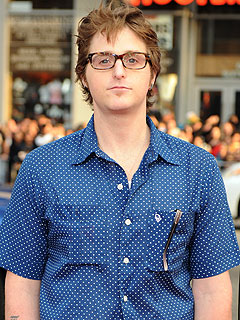 Originally posted 10/05/2011 10:35AM
It was a different role for the imprisoned Cameron Douglas: the prosecution's star witness in a drug-conspiracy trail of an accused dealer.

The scene was Manhattan Federal Court on Tuesday, as the troubled son of Michael Douglas and grandson of Kirk Douglas identified defendant David Escalera as the dealer who in clandestine meetings at gas stations, restaurants supplied Cameron, 32, with cocaine, methamphetamine and heroin, reports New York's Daily News.

Scruffy- looking in court, where he testified for four hours, Cameron, who is currently serving a five-year sentence for dealing methamphetamine, sported blue prison-issued pants and matching smock over a black T-shirt. He mumbled, shook on the stand and told stories of his own drug-dealing past.
Credit: Gabriel Bouys/AFP/Getty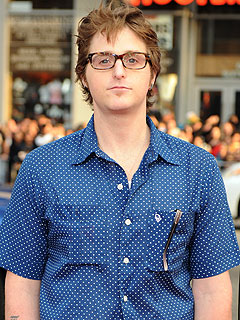 Originally posted 05/14/2010 10:00PM
Cameron Douglas, who was sentenced to five years in prison for drug dealing, has been transferred to a minimum security prison camp without fences in Lewisburg, Pa.

The 31-year-old son of actor Michael Douglas, who was arrested last July in a federal drug sting, had been housed at the Metropolitan Correctional Center in Manhattan since August. His transfer to the minimum security satellite camp, 170 miles west of Philadelphia, comes three weeks after his sentencing.

At his April 20 sentencing, Douglas, a heroin addict, told Judge Richard Berman that he planned to stay sober and live a more productive life if given the chance. The judge warned Cameron and his family: "This may be [Cameron's] last chance."
Credit: Gabriel Bouys/AFP/Getty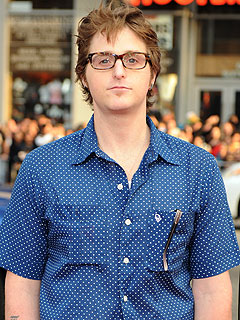 Originally posted 04/20/2010 04:10PM
In what a judge called Cameron Douglas's "last chance to make it," the son of actor Michael Douglas was sentenced Tuesday to five years in prison for conspiring to sell crystal meth and for heroin possession.

Cameron was somber as U.S. District Judge Richard Berman announced the sentence. The charges resulted from Cameron's arrest last summer in a federal drug sting.

Douglas, a 31-year-old former deejay, told the judge that he was sober for the first time in his adult life, and that he was grateful for the chance to get clean.


"I'd like to apologize to my family and loved ones for putting them through this nightmare of my making," Cameron said, adding, "I believe, your honor, things will be different this time."
In making his decision, Berman said he took into consideration more than two dozen
letters written
on Cameron's behalf, including a five-page handwritten letter from
his father
and an emotional letter from Cameron's mother, Diandra, both of whom admitted to the judge that they had failed Cameron.
Credit: Jason Kempin/FilmMagic; Getty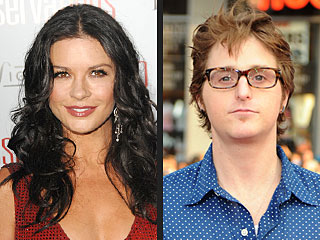 Originally posted 04/07/2010 02:00PM
As a federal judge weighs whether to send Cameron Douglas to prison for possibly 10 years or more, his stepmother Catherine Zeta-Jones hopes the judge will consider the 31-year-old's "positive attributes" along with the drug charges against him.

"As a mother to Cameron's half brother and sister, Dylan and Carys, I have seen Cameron be an exceptional brother to both," the Oscar-winning actress, 40, wrote to U.S. District Judge Richard Berman in one of more than two dozen letters from family members and friends in support of Cameron.

"Never, in my experience over the years, has Cameron shown any signs of the disease, that has tormented him, toward his siblings, or has [he] ever been abusive to us as a family at any time," she wrote.
Credit: Gabriel Bouys/AFP/Getty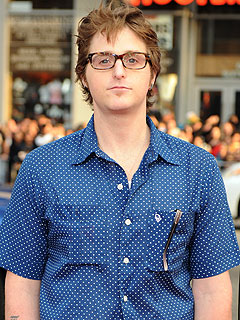 Originally posted 01/28/2010 07:00AM
Cameron Douglas, the eldest son of Oscar winner Michael Douglas, pleaded guilty in a New York courtroom Wednesday to distributing a large quantity of crystal meth, a charge that carries a mandatory 10-year prison sentence. Douglas, 31, told a federal judge that he had became involved in drug dealing after 2006.

"I began supplying on a regular basis," he said, according to press accounts.

Asked by the judge if he knew what he did was wrong, Douglas replied, "Yes, your honor."
Credit: Gregory Pace/BEImages; Peter Brooker/REX USA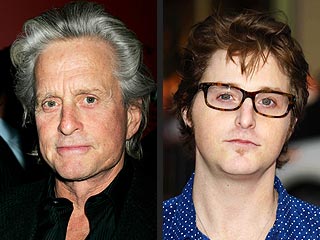 Originally posted 09/10/2009 02:00PM
It's a parent's worst nightmare. Michael Douglas's son Cameron faces a potential life sentence for alleged drug dealing.

"I'm holding up fine," the actor PEOPLE at the New York City premiere of his new film, Beyond a Reasonable Doubt. "It's a very difficult situation and painful, as I'm sure any mother or father of a substance abuser knows. So we're doing the best we can."

Cameron, 30, was arrested July 28 and charged with dealing methamphetamine, also known as crystal meth. He was released on bail and confined to a New York apartment, but a judge later sent him to the Metropolitan Correctional Center after authorities discovered that his girlfriend, Kelly Sott, attempted to smuggle him heroin hidden inside an electric toothbrush.
Credit: Gabriel Bouys/AFP/Getty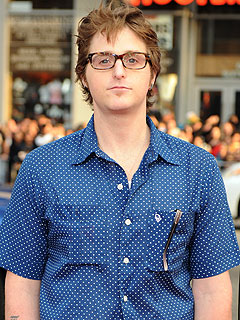 Originally posted 08/12/2009 03:55PM
With Cameron Douglas now behind bars facing drug trafficking charges, his parents Michael Douglas and Diandra Douglas addressed their son's arrest for the first time.

"We are devastated about the recent behavior of our son Cameron. Any family who has dealt with substance abuse knows how difficult it can be," says the statement released Wednesday by the actor's spokesperson.

Cameron is being held at the Metropolitan Correctional Center in New York City after he violated the terms of his home detention by allegedly asking his girlfriend to bring him an electric toothbrush with heroin stashed in it, a corrections center spokesperson tells PEOPLE.

Douglas, 30, had been released on bail and confined to a Manhattan apartment after his arrest on charges of distributing methamphetamine, also known as crystal meth.
Credit: Gabriel Bouys/AFP/Getty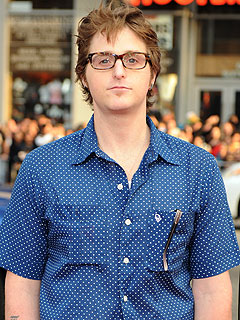 Update
Posted 08/11/2009 07:20PM
Originally posted 08/11/2009 07:20PM
The girlfriend of actor Cameron Douglas was arrested Monday for allegedly trying to smuggle heroin to him in an electric toothbrush, court papers show.

Kelly Sott was busted after passing the toothbrush to Douglas while he was under home detention following a court hearing on his drug charges. She was arrested at the Hotel Gansevoort in Manhattan where she was staying.

Douglas, 30, the son of actor Michael Douglas, was arrested at the same hotel last week and faces a methamphetamine-dealing charge.
Credit: Gabriel Bouys/AFP/Getty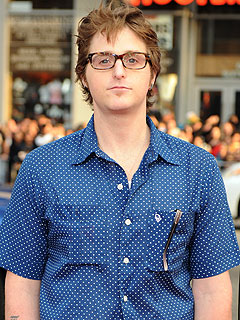 Originally posted 08/09/2009 08:50AM
Cameron Douglas was careful to use aliases, code words, rented mailboxes and disposable phones, but in the end the son of Oscar winner Michael Douglas was done in by former friends and associates to help save their own skin.

A 10-page complaint written and filed by the New York State Drug Enforcement Agency was unsealed against Douglas – who was arrested earlier this week on methamphetamine charges – and painted a portrait of the 31-year-old as a drug dealer who over the last three years sold a huge amount of crystal meth, often out of posh hotels in New York and Los Angeles using FedEx to move money and drugs across the country.

Douglas, a sometimes actor and producer who worked as a deejay in clubs in New York and L.A., would use his one-time assistant to make introductions to potential buyers of large amounts of methamphetamine, the complaint said.
The most buzzed about stars this minute!
Treat Yourself! 4 Preview Issues
Got a News Tip?
Send it to our People.com editors!