08:16 AM EDT 07/10/2016
Caylee Anthony
Credit:

Red Huber/Orlando Sentinel/Polaris; INF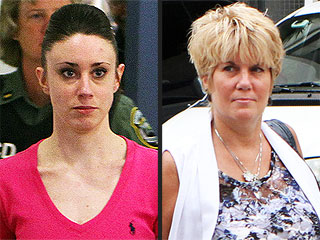 Originally posted 07/02/2012 01:15PM
Almost a year after her acquittal in the death of her 2-year-old daughter Caylee, Casey Anthony is living life in seclusion, rarely venturing out for fear she will be recognized. But perhaps the strangest thing about her life now is the macabre memento that Anthony, 26, keeps around her neck.

Late last year Anthony reconciled with her mother Cindy, who recently sent Casey a gift – a necklace containing Caylee's ashes.

According to several sources close to both women, Cindy wears an identical necklace herself. "Casey told me it was the way the Anthony women would be together forever," a friend of Casey tells PEOPLE.
Credit: Red Huber/Orlando Sentinel/Getty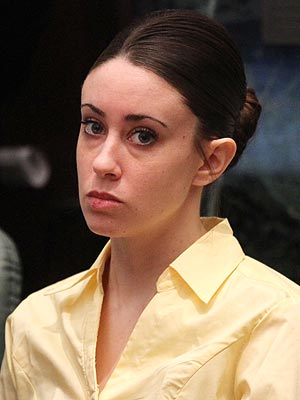 Update
Posted 06/13/2012 08:00AM
Originally posted 06/13/2012 06:30AM
‪Since her July 2011 acquittal in the death of her 2-year-old daughter Caylee, Casey Anthony has kept a low profile – living in hiding and refusing all media interviews.‬

‪But Tuesday afternoon via telephone, Anthony, 26, spoke to CNN's Piers Morgan. During the 10-minute conversation – which was not played on-air – Anthony asserted her innocence, took issue with her public image and shed light on her current life. ‬

‪"I did not kill my daughter," Morgan quotes Anthony as saying. "There's nothing in this world I've ever been so proud of. There's no one I loved more than my daughter. She's my greatest accomplishment." ‬
Credit: FBI; Landov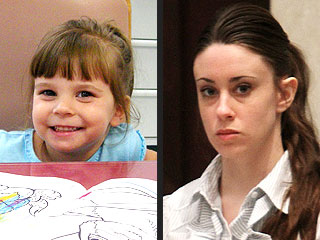 Originally posted 11/15/2011 07:30AM
Retired Florida prosecutor Jeff Ashton calls the trial arguments of Casey Anthony's defense team, which resulted in an acquittal for the accused murderer, "a complete crock of crap" in a new book published Tuesday.

"I've written a book to let people know the truth about the case from my perspective," Ashton tells the Orlando Sentinel of Imperfect Justice, Prosecuting Casey Anthony.

In the 322-page book, the paper reports, the lawyer writes that once her trial was underway Casey told two mental health professionals that her 2-year-old daughter Caylee had drowned in the family swimming pool – deliberately killed by Casey's father, George.

She also told the experts that her father molested her and she feared a similar fate awaited Caylee.
Update
Posted 09/21/2011 12:00PM
Originally posted 09/21/2011 08:00AM
Since her release from jail on July 17, Casey Anthony – described by a Department of Corrections spokeswoman as "one of the most hated women in America" – is broke, unemployed and estranged from her family.

Now hiding in Florida, Anthony may leave the United States after her probation is over next year. A source tells PEOPLE in its latest cover story that Anthony plans to take language classes because "she realizes she may have to live in another country."

Anthony, who was acquitted of murder in the death of her 2-year-old daughter Caylee, has received dozens of angry letters, including a stack of greeting cards on Aug. 9, which would have been Caylee's 6th birthday.
Credit: Splash News Online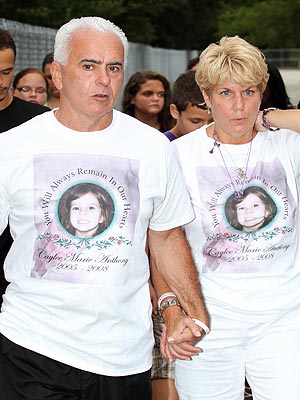 Originally posted 09/12/2011 09:30AM
Two months after their daughter was acquitted of murdering their granddaughter, Casey Anthony's parents, George and Cindy Anthony, have broken their silence and granted an interview to Dr. Phil McGraw, who confronts them about certain aspects of the case.

In excerpts that aired Monday on NBC's Today show, McGraw asks Cindy about her distraught MySpace message that began "My Caylee is missing," which she posted on July 3, some 12 days before 2-year-old Caylee Anthony was reported missing. Did Cindy know Caylee had vanished?

"Caylee was missing in my heart that day. She wasn't missing physically. I thought I knew where she was at," Cindy says. "I wanted Casey to know how much she was hurting me. And I thought she was purposely keeping Caylee away from me."
Credit: Red Huber/Orlando Sentinel/Polaris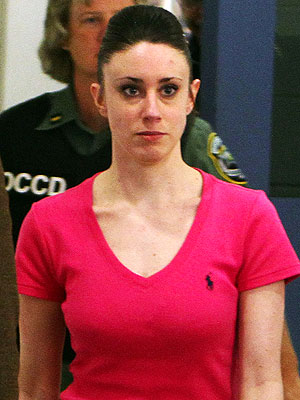 Originally posted 08/25/2011 07:10AM
Casey Anthony has reported for probation, the Florida Department of Corrections said Wednesday night, reports the Orlando Sentinel. No further details were provided.

Anthony, released from jail July 17 after being acquitted of major charges in the 2008 death of her 2-year-old daughter Caylee, had been ordered to report for her probation by noon Friday, despite arguments by her lawyers that she would not be safe in Florida.

Florida corrections officials have scheduled an 11 a.m. press conference for Thursday to discuss the case.

Anthony, 25, was sentenced to a year's probation for a 2010 check-fraud conviction.

A judge's order has blocked all her personal information, including her address, from being released to the public.
Credit: Joe Burbank/AP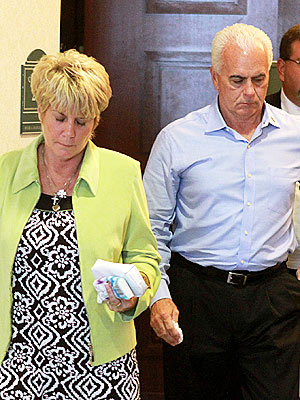 Originally posted 08/11/2011 09:45AM
Are George and Cindy Anthony ready to tell their side of the story?

Don't count on it.

Through a lawyer, the parents of Casey Anthony – and grandparents of her dead daughter, Caylee – have denied they are trying to get a book deal following their daughter's acquittal of murder charges last month.
Credit: Splash News Online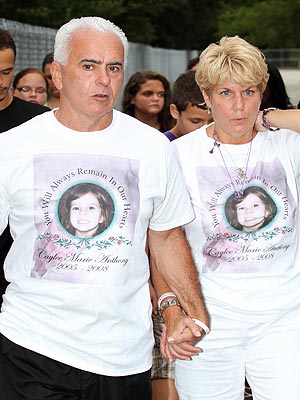 Originally posted 08/10/2011 11:25AM
On the day that Caylee Anthony would have turned 6, her grandparents, George and Cindy Anthony, attended a public birthday memorial for the little girl.

Attendees released purple balloons (for Caylee's favorite color) and butterflies in Florida near where her remains were found.

Several hundred people attended the memorial, and George and Cindy held hands and wore T-shirts that read, "You Will Always Remain In Our Hearts, Caylee Marie Anthony 2005-2008."
Credit: FBI; Landov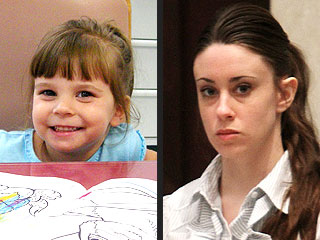 Originally posted 08/09/2011 02:25PM
Tuesday would have been Caylee Anthony's sixth birthday.

But there will be no birthday party in the Anthony home. There will be no cake and no presents. Instead, there will be a memorial event near the woods where the Florida girl's body was found. Members of the public are releasing balloons and butterflies in memory of the toddler who was last seen alive in June 2008.

One month after Casey Anthony was acquitted of murder in the death of Caylee, the case still stirs strong emotion in the Orlando community where Anthony lived. On Tuesday, a steady stream of vehicles drove slowly past the Anthony home. The Orange County Sheriff has stationed three officers on the street.
Credit: Red Huber/Reuters/Landov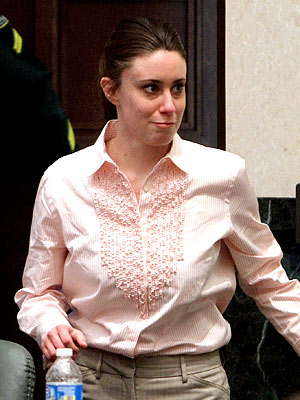 Originally posted 08/05/2011 12:35PM
Casey Anthony has caught another break.

The Florida woman who was acquitted last month of murdering her 2-year-old daughter, Caylee, will not be required to return to Orlando, Fla., to serve probation in her check fraud case until a further ruling from the judge, which is expected late next week.

During a court hearing on Friday morning, Anthony's defense team argued that she already served her probation while she was in jail awaiting her murder trial. "What's done is done," defense attorney Lisabeth Fryer told the court.

Judge Belvin Perry, who presided over Anthony's murder trial, delayed his ruling until he could do more research. "It's not a clear black and white issue," he said. "It is a legal morass."
Advertisement
The most buzzed about stars this minute!
Treat Yourself! 4 Preview Issues
Got a News Tip?
Send it to our People.com editors!