08:03 AM EDT 07/10/2016
Chelsea Kane
Credit:

Bob D'Amico/ABC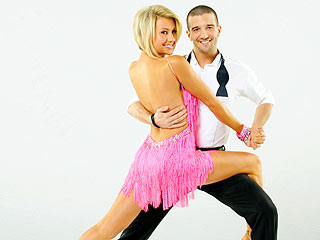 Originally posted 04/18/2011 09:25AM
What was the first thing on Chelsea Kane's mind after making it through another Dancing with the Stars' elimination show?

"I want to eat a burger," the Disney actress, 22, told PEOPLE backstage. "I am eating excessive amounts of food. I eat a doughnut a day, easily."

Kane, who explained that her rehearsal space is right next to a doughnut shop, added with a laugh, "Whenever we take a break, we usually wander over and get a Red Bull and a doughnut. This is, of course, the perfect combination for what any dancer needs."
Credit: Courtesy Chelsea Kane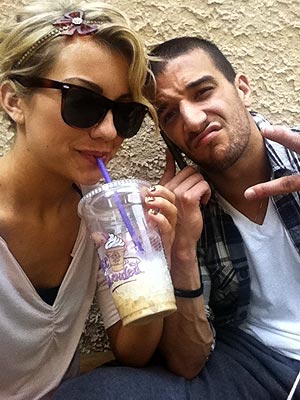 Originally posted 04/11/2011 02:25PM
Three is a magic number. It's the number of counts in the Viennese waltz. The number of days I've been learning the Viennese waltz for Dancing with the Stars since starting this blog and it's also the number of years I'm going to have to spend in therapy to stop counting everything in three's. For example ...

Three things I've learned this week:
1. Mark Ballas has toes of steel. I've stepped on every single one of them and he never flinches.
2. Mark Ballas has a chin of steel. I've head butted him twice now and he still hugs me at the end of rehearsal.
3. I have legs of steel. Literally, they are made out of solid, cold metal because they don't bend or do anything graceful. Scratch that, they're made of copper. Still stiff, just really golden.

Three things I wish I hadn't learned this week:
1. The smell of Mark's knee pads. It's as if the NHL bottled the stench of their used uniforms and doused Mark's knee pads with it. I know this because whenever I make a mistake with the choreography, Mark forces me to take a whiff as punishment.
2. Wood burns. That seems obvious if we're talking about a forest fire, but I'm talking about when your body is being dragged across a dance floor at warp speed, it can take a layer of skin off.
3. There are not enough carbs in the world to satisfy me.
Credit: Courtesy Chelsea Kane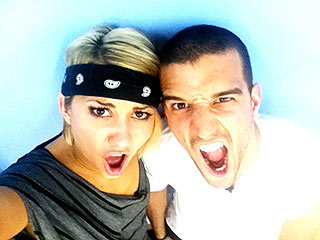 Originally posted 04/04/2011 05:50AM
If I was a fly and bad boys were bug zappers, I would have died a long time ago. For a girl who won't even run a yellow light, I've made a habit of surrounding myself with men who think of rules like plates at a Greek restaurant – breaking them is the best part.

This vicious cycle started in the fourth grade. My crush was an Italian boy who met my parents for the first time after they caught him TP-ing our house at 2 a.m. Years later, a different boy would pull me out of seventh period Spanish class after convincing my teacher that I was needed for student council duties. In reality, we were sneaking over to the local McDonald's.
Originally posted 03/28/2011 07:20PM
I've always been a sucker for an English accent.

You could try to convince me that the moon was covered in a layer of powdered sugar and if you said it with an English accent, l promise I'd believe you. My dialect addiction only intensified upon meeting my Dancing partner, Mark Ballas. He's a London native who loves to whip out the occasional "mate" or "wanker" and it gets increasingly hilarious with each passing week.

However, this infatuation came to a screeching halt Monday night after hearing yet another English accent when the DWTS announcer uttered the words, "Dancing the fox trot is Chelsea Kane and her partner, Mark Ballas." At that point, I can confidently say my crush on any Jude Law sound-alike left the building.
Advertisement
The most buzzed about stars this minute!
Treat Yourself! 4 Preview Issues
Got a News Tip?
Send it to our People.com editors!