09:25 AM EDT 07/10/2016
Chelsea King
Credit:

Lenny Ignelzi/AP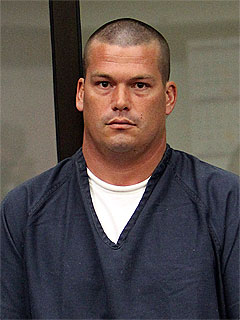 Originally posted 11/06/2010 09:00AM
Imprisoned for life for killing two teen-age girls, John Gardner III minces no words: Don't think for a second he'll be rehabilitated behind bars.

"I never want to be let out. I will kill. I know I will," Gardner, 31, tells 48 Hours Mystery for Saturday's episode. "I am the type that needs to be locked up forever. I am an animal."

In a plea deal sparing him the death penalty, Gardner admitted he strangled Chelsea King, 17, whose body was found in a San Diego-area park, and fatally stabbed Amber Dubois, 14, in a remote location near Pala, Calif.

He also admitted attacking a female jogger who escaped only days before he jumped King as she jogged through the same park.
Credit: Denis Poroy/AP; Lenny Ignelzi/AP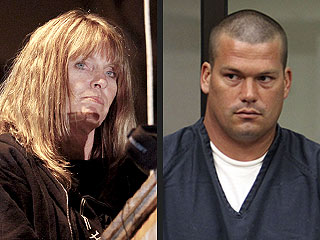 Originally posted 05/18/2010 03:10PM
Carrie McGonigle glared at John Gardner through a heavy glass barrier and asked over a telephone the questions that had been haunting her for more than 14 months.

How, the mother of Amber Dubois wanted to know, were you able to get my 14-year-old daughter into your car? How did you wind up 21 miles away? And, for God's sake, why her?

It was 30 tense minutes in a San Diego jail in which McGonigle found an inner strength she never knew she had. And it ended on an unexpected note: With the killer asking a question of his own.

"Do you want to yell at me now?" he asked.

"No," McGonigle replied. "You answered my questions."
Credit: Lenny Ignelzi/AP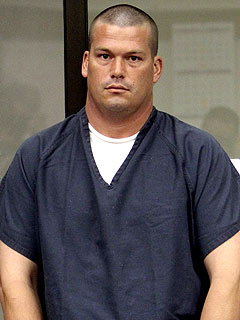 Originally posted 05/14/2010 05:45PM
John Gardner III shuddered and cried at his sentencing Friday as the parents of the two girls he murdered lined up to tell him how he destroyed their lives.

"You took a bright shining star from this community and for what purpose? To serve your sick, twisted mind," Carrie McGonigle, the mother of slain Amber Dubois, said Friday to Gardner, who was shackled and wearing a green jumpsuit. "I am confident that you will never make it to heaven."

Gardner, 31, pleaded guilty April 16 in San Diego Superior Court to raping and murdering Dubois, 14, and Chelsea King, 17, and to assaulting Candice Moncayo, a 22-year-old jogger.
Credit: AP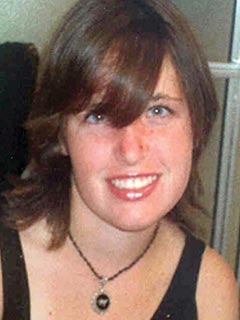 Originally posted 05/13/2010 02:40PM
Separated only by glass in the jail, Amber Dubois's mother faced off with her teen daughter's killer, finally asking the questions she's had since Amber went missing more than a year ago.

Carrie McGonigle, whose 14-year-old daughter disappeared last February in Escondido, Calif., spoke with John Gardner Wednesday afternoon at a San Diego jail for 30 minutes. Gardner has confessed to killing Amber and another girl, 17-year-old Chelsea King.

"Carrie says she is satisfied with the answers to her," Tommy Sablan, a spokesman for McGonigle, told local news station CBS8. "Carrie says his demeanor was nervous and respectful towards her. She finally has the closure she has been waiting for for 15 months now."
Credit: AP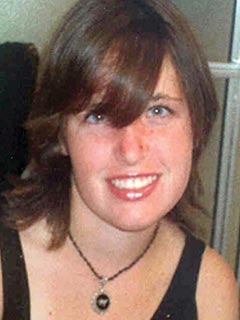 Originally posted 04/19/2010 02:00PM
Maurice Dubois says his daughter Amber's murderer has one, and only one, redeeming quality: He finally revealed where he left the 14-year-old's body.

Sex offender John Gardner confessed last week to killing Amber in 2009 and another San Diego area girl, Chelsea King, 17, earlier this year. In announcing a plea deal that spared Gardner the death penalty, authorities disclosed it was Gardner who had led them to Amber's remains last month.
Originally posted 04/16/2010 08:25PM
Amber Dubois's father supported the plea deal. So, too, did Chelsea King's. Both men said that the alternative would have been worse.

On Friday, sex offender John Gardner III escaped the death penalty in admitting to murdering both 14-year-old Amber and 17-year-old Chelsea. Authorities also announced it was Gardner who had led them last month to the remains of Amber, who had been missing for the more than a year.

Gardner 31, pleaded guilty in a San Diego County court to strangling Chelsea, whose body was found in a San Diego area park five days later last February, and stabbing Amber in a remote location near Pala, Calif., during attempted rapes. He also admitted attacking a female jogger, who escaped, last December.
Originally posted 03/05/2010 10:20AM
This week, Kelly and Brent King received the worst news any parent could hear: Their beautiful daughter Chelsea, 17,
was found
murdered, five days after she was
last seen
jogging in a San Diego, Calif., park.
"Within five minutes of me finding her car," said her father Brent King, appearing with wife Kelly on Friday's
Today show
, "I had this dread roll over me ... a dread of, 'Where's my daughter?' It's the most empty feeling you could have."
Their grief is compounded by the realization that the tragedy might have been averted if only justice had been served. Registered sex offender John Albert Gardner III, 30, has entered a not-guilty plea for the murder of Chelsea King and the attempted rape of another woman. He is the subject of a plea deal that freed him five years into a six-year sentence for the physical assault of a 13-year-old neighbor.
Originally posted 03/03/2010 08:00PM
As John Albert Gardner III pleaded not guilty Wednesday to murdering 17-year-old Chelsea King, the court-appointed psychiatrist who recommended at Gardner's first sex assault case that he be put away for a long time was furious that his warnings went unheeded.

Dr. Matthew Carroll was appointed by the court in 2000 after Gardner sexually assaulted a 13-year-old neighbor in his mother's house. Noting that Gardner denied the evidence and showed no remorse, Carroll warned the court Gardner would be a "continued danger to underage girls" and urged the maximum sentence, 30 years.

Instead, Gardener struck a plea deal for six years, was out in five, and wore a GPS device until his parole ended in 2008. Now Gardner, 30, is charged with the murder of King and with a Dec. 27 assault, with the attempt to commit rape, against a jogger who escaped. Investigators were also looking at Gardner in the disappearance of 14-year-old Amber Dubois of Escondido. If convicted on the charges filed Wednesday, Gardner could get the death penalty.
Update
Posted 03/03/2010 08:15AM
Originally posted 03/02/2010 07:15PM
A body recovered Tuesday afternoon near San Diego appears to be that of Chelsea King, the 17-year-old honor student who disappeared Thursday as she jogged in a community park just east of Lake Hodges, authorities say.

The remains were removed from a shallow grave on the shoreline as hundreds of volunteers combed the forest and brush in Rancho Bernardo Community Park in search of the Poway High School student, whose classmates hung missing posters around campus and posted prayers to a Help Find Chelsea King Facebook page with 77,000 fans.

"This was our worst fear, that we would find her as we did today," San Diego County Sheriff Bill Gore told reporters.
Advertisement
The most buzzed about stars this minute!
Treat Yourself! 4 Preview Issues
Got a News Tip?
Send it to our People.com editors!