03:52 PM EDT 07/22/2015
Chris Harrison
Credit:

Rick Rowell/ABC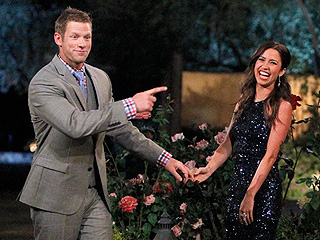 Originally posted 05/19/2015 09:00PM
Spoilers for The Bachelorette are below!
Credit: Rick Rowell/ABC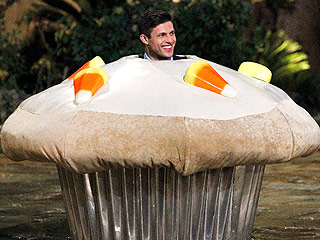 Originally posted 05/19/2015 03:35PM
While most of the attention was focused on the admittedly "awkward" (and frustratingly unresolved) competition between Kaitlyn Bristowe and Britt Nilsson on Monday's season 11 premiere of The Bachelorette, let's not forget that there were 25 handsome men at the mansion, too.

As usual, some guys pulled out the stops, including a cupcake-mobile (more on that in a minute), a "car pool" and hand-drawing; others floundered in introducing themselves to both Bachelorette hopefuls – we're looking at you, canned-statement-peddling "healer" Tony and sloppy, feel-copping Ryan M. (assuming the "M" stands for McDrunkedy-Drunk).

But this isn't a talent competition, it's a journey to love. With that in mind, the most important question moving forward is, Who genuinely seems like they could establish a real connection with this season's Bachelorette (whoever she may be)? In no particular order, we think the front-runners are ...
Credit: Craig Sjodin/ABC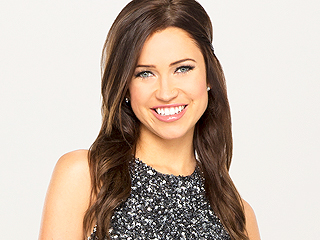 Originally posted 05/19/2015 12:50PM
Kaitlyn Bristowe charmed her way into the hearts of the Bachelor Nation – and nearly the Bachelor himself, Chris Soules, on season 19 of The Bachelor. Now Kaitlyn hopes to begin her own journey to love as the next Bachelorette.

Well … if you would have told this edgy little gal a year ago that I would be writing a blog for PEOPLE as one of two Bachelorettes duking it out against each other for love, I would have done my fat-man laugh. I would think you were nuts, but here I am!

When I was approached with the idea of two Bachelorettes, I was definitely not jumping for joy. It was more like, pouting for hours. I thought about it for days. Why would I do this to myself? And then I realized the world I was living in. It's 2015, people are swiping and linking on Tinder, meeting online and dating on TV. So I thought to myself: Kaitlyn, this is just an incredible opportunity to meet a man you could spend the rest of your life with. Clearly whatever I've been doing in the real world isn't reeling in the best caliber of men. I had to know there could be light at the end of the tunnel. Or maybe I should say love at the end of the tunnel! There is it, ladies and gentlemen, my first cheesy line of the blog. But I mean it!
Credit: Craig Sjodin/ABC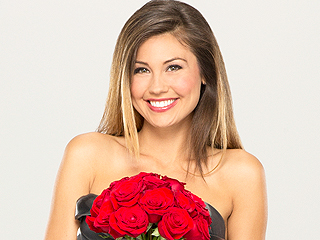 Originally posted 05/19/2015 12:50PM
Britt Nilsson charmed her way into the hearts of the Bachelor Nation – and nearly the Bachelor himself, Chris Soules, on season 19 of The Bachelor. Now Britt hopes to begin her own journey to love as the next Bachelorette.

I am still not quite sure if this is all a dream. There's a part of me that is still waiting to wake up to my life back to normal … waiting tables, sitting in traffic, talking with my girlfriends about life and love. There's another, more analytical part of me that is processing the fact that my life has definitely changed forever. No turning back.

Looking back on that first night, I was excited and honored, nervous and overwhelmed, self-conscious and confident all at the same time. I still feel all of those emotions. And while I know that everything happens for a reason, and I wasn't standing outside that mansion by mistake, I remember that I couldn't stop asking myself the same question over and over in my mind: Will I stay and find love – or leave brokenhearted?

The season before, when I was on The Bachelor, I went in open but came out broken. My intentions were pure, and my heart was ready, but, when I left the show, my character was questioned and I found myself at a loss for words as I watched. The prospect of competing for love again was, as Kaitlyn had put it, "not ideal." The fear of further rejection or misunderstanding lurked in the back of my mind – but louder than my fears, I heard a resounding "yes." Yes, this was the next step. Yes, this was where I was supposed to be. Yes, this was the chance of a lifetime to find love and happiness with a soul mate. I couldn't help but allow the excitement of that possibility to overtake me. I had to try again. How could I not?
Credit: Rick Rowell/ABC
Originally posted 05/19/2015 09:50AM
As Bachelorette devotees know, it's all about first impressions. And for one male candidate, his drunken antics caused quite an uproar on social media after Monday night's premiere – and sent him packing.

Fans took to Twitter to slam contestant Ryan McDill, better known as Ryan M., for his controversial comments and wild behavior during the first episode of season 11 of the dating reality show, which prompted host Chris Harrison to dismiss him.

The 28-year-old from Kansas City, Missouri, was asked to leave after he grabbed contender Kaitlyn Bristowe's butt and made a comment about rape to another competitor, JJ, when he confronted McDill about his interaction with Bristowe.

McDill responded to JJ by asking him, "Why am I not raping you right now?"

Harrison wasn't amused by his exploits and told McDill, "You're clearly not here for either one of these girls or for sincere reasons … There's a car waiting for you."

Viewers quickly called out the moment on Twitter, reminding McDill – and fans everywhere – that rape jokes are never funny.
Credit: Craig Sjodin/ABC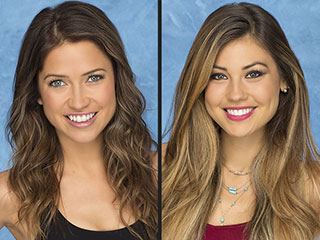 Originally posted 05/19/2015 07:00AM
Going into The Bachelorette's premiere Monday night, one thing was certain: The twist of having two potential Bachelorettes face off would be awkward.

Surprisingly, though, the two women in question – Kaitlyn Bristowe and Britt Nilsson – say the discomfort dissolved almost instantly as they greeted their 25 suitors.

"At first, I had a lot of nerves, and once it started happening, it was really fun," Kaitlyn, 29, tells PEOPLE.
Credit: Rick Rowell/ABC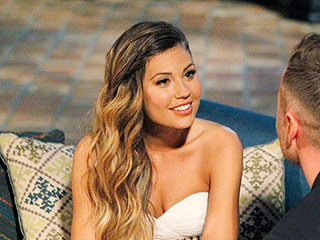 Originally posted 05/18/2015 11:00PM
The Bachelorette is back! Now with two Bachelorettes, a male stripper, a man who calls himself a "healer" and, as ever, the accusation that someone isn't on the reality dating competition for the Right Reasons.

The premiere opened with a voice-over from host Chris Harrison pointing out all the worst traits of Kaitlyn Bristowe and Britt Nilsson, essentially painting them as caricatures: Kaitlyn as a skinny-dipping doofus and Britt as an emotional trainwreck. Rude.

In their separate limos, both Britt and Kaitlyn let out huge sighs as they approached the Bachelorette mansion where they would meet the 25 guys who would decide which one of them will be the Bachelorette for the rest of the show's 11th season. It was almost poetic.
Credit: Craig Sjodin/ABC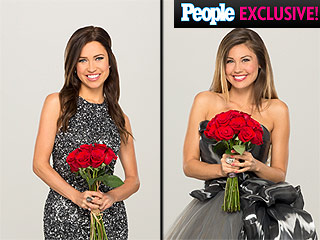 Originally posted 05/18/2015 04:00PM
With another season of The Bachelorette comes another shot at love – and at least a few guaranteed heartbreaks.

The new season of ABC's reality series presents a shocking (and, according to some, sexist) twist: The first broken heart will belong to a potential Bachelorette herself.

With just a few hours left before Kaitlyn Bristowe and Britt Nilsson have their "awkward" face-off, it's officially time for residents of Bachelor Nation to declare their allegiance.

Below, after two conflicting PEOPLE staffers make a case for each of the would-be Bachelorettes, pick which lady you'd like to see embark on a journey to love.
Credit: Randy Holmes/ABC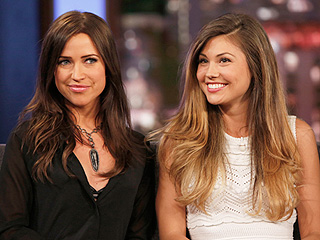 Originally posted 05/14/2015 06:30PM
For the first time ever, two ladies will be awaiting their potential suitors when the limos pull up on Monday night's premiere of The Bachelorette.

Kaitlyn Bristowe and Britt Nilsson will both have the chance to meet the 25 eligible men, but only one will be chosen by a vote to continue on with the season. So how did the women deal with the knowledge they would be facing off against each other that first night?

"It just felt a little awkward to think of having another person there," Bristowe, 29, told reporters during a conference call on Wednesday about her feelings going into the initial evening at the mansion. "This competitive-feeling nature, it's not something I usually put myself through to find a guy."
Credit: Getty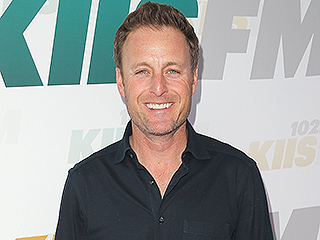 Originally posted 05/12/2015 09:05AM
With 25 suitors choosing between Kaitlyn Bristowe and Britt Nilsson, there's no doubt that the proceedings will be more than a little awkward – especially given the fact that after the first rose ceremony, one of the ladies will have to pack their bags and head back home.

However, Bachelorette host Chris Harrison says that the premiere won't be awkward for the reasons you think. "It ended up being more awkward for the guys," Harrison, 43, told Yahoo! TV. "They got out of the limos and there were two women they had to get to know and impress. Guys are bad at these introductions anyway.

"They have very little game and it's hard enough to come up with something that isn't too cheesy and that makes a good first impression."
Advertisement
The most buzzed about stars this minute!
Treat Yourself! 4 Preview Issues
Got a News Tip?
Send it to our People.com editors!