02:26 PM EDT 08/05/2016
Corey Haim
Originally posted 08/04/2016 01:40PM
Tyler Henry has talked to some of Hollywood's biggest celebrities on his hit E! show Hollywood Medium, but two boldface names he probably never expected to talk to are the late Carolyn Bessette Kennedy and Corey Haim!
Credit: Michael Bezjian/WireImage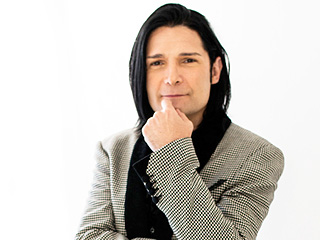 Originally posted 07/19/2016 12:00AM
Corey Feldman has a lot to be thankful for on his 45th birthday.
Originally posted 05/25/2016 10:00PM
Corey Feldman is speaking out once again about the alleged child sex abuse he suffered alongside pal Corey Haim – opening up about how they were invited to parties where adult men attempted to befriend them.
Credit: Everett; Courtesy Mara Wilson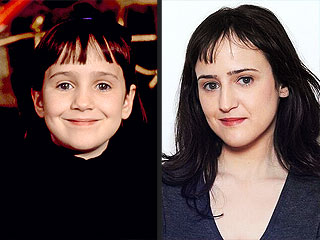 Originally posted 05/29/2013 12:30PM
Despite the history of former child stars having trouble transitioning into adulthood – as evidenced by Britney Spears's public meltdown in 2008, Lindsay Lohan's ongoing troubles, and, most recently, the upheavals taking place in the life of Amanda Bynes – former child star Mara Wilson said she "had a generally good experience" standing before the cameras in Mrs. Doubtfire (1993), Miracle on 34th Street (1994) and Matilda (1996).

She also clearly developed a pro's perspective on what can happen as a child star matures – because she's now shared her thoughts in a breezy yet thoughtful essay on the Cracked.com humor site, titled "7 Reasons Child Stars Go Crazy."

In it, the 25-year-old gets a handle on why "not many child stars make it out of Hollywood alive or sane." She also sheds light on why "at any given time there are at least three former ones having very public breakdowns."
Originally posted 05/16/2013 07:00PM
From drug abuse to rehab to hanging out with Michael Jackson at Neverland, Corey Feldman has seen it all. But he's never told the entire story – until now.

Feldman, 41, whose memoir, Coreyography, comes out this October, exudes that trouble and darkness on his face in the book's cover photo, seen here first on PEOPLE.

"After a lifetime of rumors and misconceptions," Feldman says, "I can finally set the record straight and tell my story the way it as meant to be told."
Credit: Frazer Harrison/Getty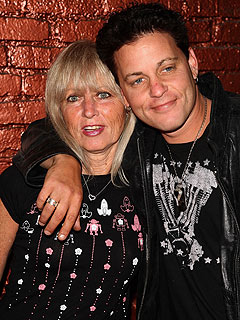 Originally posted 03/10/2011 04:45PM
It's been one year since Corey Haim died at the age of 38, and for his mother, Judy, it's still a struggle to believe he's gone.

"It's harder for me because, as you know, I lived with Corey … and we've spent so much time together, and we've done so much stuff together, and we went on holidays together," Judy Haim tells Entertainment Tonight Canada in a new interview. "It's, like, mindboggling ... I do pretend sometimes that he's on location somewhere."

But Corey, who died of pneumonia and a heart condition, is still a major presence in her house. "I have his pictures all over the walls," Judy says.
Credit: Frazer Harrison/Getty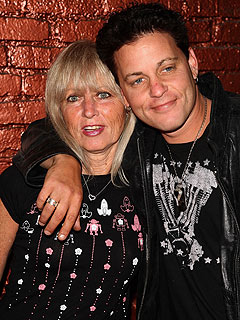 Originally posted 03/01/2011 05:35PM
Corey Haim was a prolific and well-known actor in his younger days, starring in a string of 1980s hits including the cult vampire classic The Lost Boys.

So when the actor, who died last March at the age of 38, was left out of the montage of actors who passed way over the last year at the Academy Awards on Sunday night, his mother was outraged.

"When it was over, I shut the TV off and was so hurt, and I was numb and feeling his pain," Judy Haim tells PEOPLE exclusively. "This would have hurt him to the core."
Credit: Michael Bezjian/WireImage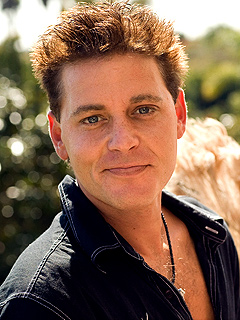 Originally posted 02/27/2011 11:45PM
Once again, Corey Haim's death went unnoticed by his peers.

In the montage of actors who died over the last year during the Oscars, the Academy did not include the Lost Boys star, who succumbed to pneumonia and a heart condition on March 10, 2010, just days after last year's awards ceremony.

Haim, who was 38, also wasn't mentioned in the Screen Actors Guild montage. SAG Awards officials said the show was running too long and the "In Memoriam" had to be shortened.


Tell us if you think Haim was snubbed.
Credit: Joe Martinez/MPTV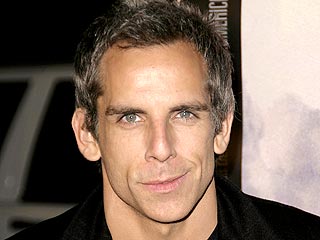 Originally posted 05/14/2010 08:45AM
"Last time I saw a room full of so many talented faces was when I auditioned for The Lost Boys ... It was between me, and Kiefer [Sutherland], and the two Corey's [Haim and Feldman]. "

• Ben Stiller jokes about when he was young at the 12th Annual HollywoodLife Young Hollywood Awards in L.A. Thursday, adding "young now means that you're 10-years old."
– Reagan Alexander
Credit: Tony DiMaio/IPHOTO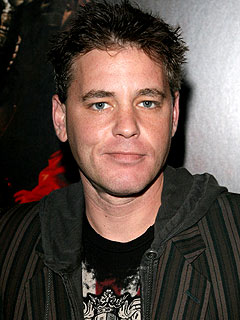 Originally posted 05/04/2010 04:35PM
Corey Haim died from natural causes and a drug test "revealed no significant contributing factors" in his death, the Los Angeles County Coroner announced Tuesday.

The coroner attributed the cause of death to three things: damage to the air sacs in his lungs, pneumonia and a hardening of his heart muscle with plaque build-up within the blood vessels.

The former teen heartthrob, 38, who collapsed in front of his mother at her L.A. apartment on March 10, had suffered from flu-like symptoms in the days before his death, the coroner said. He had been caring for his mother, Judy, who's battling breast cancer.


On the day he died, police mentioned an overdose as a possible cause of death, but the coroner now confirms that drugs weren't a factor.
The most buzzed about stars this minute!
Treat Yourself! 4 Preview Issues
Got a News Tip?
Send it to our People.com editors!