02:28 PM EDT 08/05/2016
Corey Haim
Credit:

Michael Bezjian/WireImage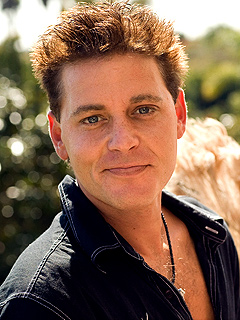 Originally posted 04/09/2010 04:45PM
Instead of a formal memorial service for Corey Haim, about 30 of the actor's close pals gathered at a Marina del Rey, Calif., restaurant Thursday night to share memories and pay their respects to Haim's mother, Judy.

"Had Corey wished to be anywhere, he would have loved to be with us last night, to be with all his old friends," Kristy Swanson tells PEOPLE. "We're glad his mom got to be a part of it too."

Guests included Haim's good friend Corey Feldman, Todd Bridges, Baywatch's Nicole Eggert, Teen Witch star Robyn Lively and former Playmate Julie McCullough.
Credit: Tony DiMaio/IPHOTO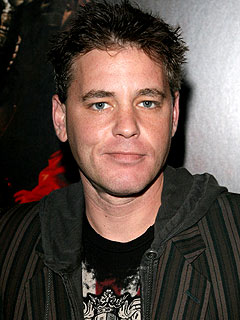 Originally posted 04/06/2010 03:20PM
In a month leading up to his March 10 death, Corey Haim illegally obtained a massive amount of prescription drugs by "shopping doctors," using fraudulent prescriptions, an alias and giving several medical excuses, the California attorney general said in a press conference Tuesday.

In a 32-day period ending just five days before he collapsed in his mother's L.A. apartment, Haim possessed at least 149 tablets of Vicodin, 195 tablets of Valium, 15 tablets of Xanax and 194 tablets of Soma, according to Attorney General Edmund G. Brown, Jr., who called Haim the poster child of prescription drug abuse.

Haim, 38, went to seven different doctors and seven different pharmacies to obtain the doses, Brown said. The actor also collected the drugs from emergency rooms and urgent care facilities.


The top state prosecutor's office had been investigating a prescription drug crime ring for the past nine months when a fraudulent prescription for OxyContin – that originated from a stolen doctor's pad – turned up in Haim's name.
Credit: Michael Bezjian/WireImage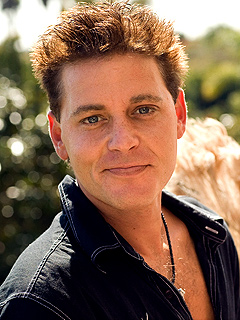 Originally posted 03/17/2010 08:20PM
A suspect has been caught in an ongoing state investigation of an illegal prescription drug ring connected to Corey Haim, according to the California Attorney General.

"We have confirmed one arrest in the case, but are not releasing any other details," AG spokeswoman Christine Gasparac tells PEOPLE. She adds that the probe into the crime ring began long before Haim died and that the suspect may not have directly supplied the drugs that caused his death.
Credit: Splash News Online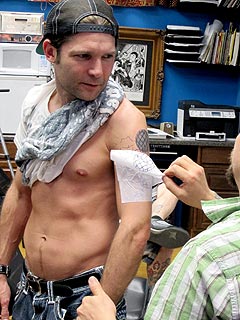 Originally posted 03/17/2010 12:15PM
As Corey Haim was being laid to rest in Toronto, his good friend Corey Feldman was paying his own kind of tribute at an L.A.-area tattoo parlor.

On Tuesday, the actor went to T Man Tattoo in Studio City, Calif., and got the number '222' inked on his arm alongside an elaborate illustration depicting a hot air balloon being lifted into the clouds featuring the name of his son, Zen. The basket portion of the hot air balloon tattoo was a peace sign, which Feldman converted from a tattoo of his ex-wife's name. "It was a cover-up," he told Splash News.

"[I've] attached some strings to it," he said. "The basket's got my son's name in it. And then I'm putting his eyes underneath it, so it's kind of like his eyes are lifting up the basket which is going into the clouds."

Feldman explained the number, which he had inked on the left side of the balloon and cloud scene, represented Haim, who also had that number tattooed on his body.

"On the day of his funeral I felt like I should mark hm on my body forever," he said. "Now we're matching."
Credit: O'Neill/White/INF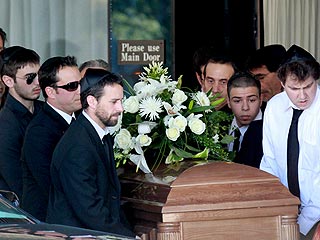 Originally posted 03/16/2010 03:30PM
About 200 close friends and family filled the Steeles College Memorial Chapel in Thornhill, Ontario on Tuesday to remember Corey Haim, who died last week in Burbank, Calif.

"There were no Hollywood types there, just friends and family," a source tells PEOPLE. "It was invite only and very strict about entry. People came without invites and were turned away. The streets for blocks around the chapel were full of police guiding traffic. It was sad. The family is devastated."

Fans stood quietly outside on the chapel lawn during the 45-minute service, which took place in the late morning, the Toronto Star reports.
Credit: Michael Bezjian/WireImage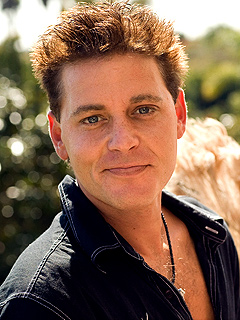 Originally posted 03/15/2010 12:05PM
Despite claims by Corey Haim's mother, Judy Haim, that the city of Toronto would foot the bill for her son's funeral Tuesday, a spokesman for the city says that's not the case.

"The City of Toronto confirms no involvement in funeral costs for Mr. Haim," Toronto's communications director Kevin Sack said Monday. "The City of Toronto has never received an application for assistance with the funeral costs for Mr. Haim."

Meanwhile, Haim's longtime best friend Corey Feldman says he won't attend the service.
Credit: Frazer Harrison/Getty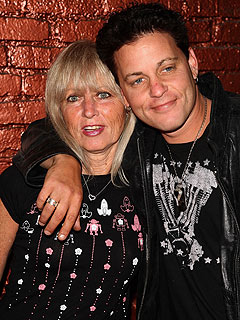 Update
Posted 03/14/2010 04:30PM
Originally posted 03/14/2010 01:20PM
Though his best friend Corey Feldman said Corey Haim died with little money to his name, the late actor's funeral expenses won't fall to his mother.

Judy Haim, who is suffering from cancer, tells Access Hollywood that the city of Toronto will help her by covering the cost of Haim's funeral, which is set for Tuesday. The late-actor was Canadian.

In a statement released Sunday, the city of Toronto said it "does not confirm or comment on any potential, pending or active applications for assistance in such matters. Therefore, the City will not be commenting further on these reports."

Judy also says that Startifacts.com, a celebrity memorabilia site, offered to pay for her son's tombstone and other miscellaneous expenses. It had not yet provided the funds. A rep for the company said that it would offer $20,000 to the Haim family.
Credit: Tony DiMaio/IPHOTO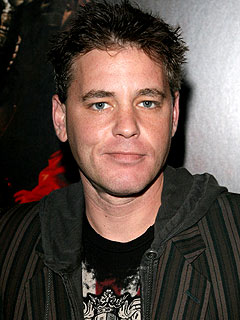 Update
Posted 03/12/2010 10:15PM
Originally posted 03/12/2010 08:40PM
Was a crime involved in Corey Haim's death?

Investigators have now found that an "unauthorized" prescription in his name was linked to an "illegal and massive prescription-drug ring," according to the California Attorney General's Office.

"We know there was a prescription pad stolen and there was a prescription written for him using that pad, so it was fraudulent and we know it was filled," AG spokeswoman Christine Gasparac tells PEOPLE.
Credit: Tony DiMaio/IPHOTO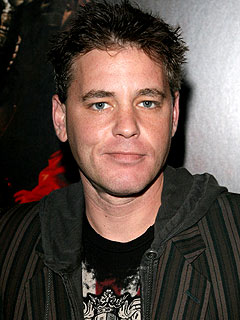 Originally posted 03/11/2010 05:00PM
The official autopsy results for Corey Haim have not been released publicly, but his mother says the coroner called her to disclose the actor suffered pulmonary congestion.

In an interview with Access Hollywood, Judy Haim says an autopsy also found he had an enlarged heart along with the water in the lungs.

What role those factors played, if any, in Haim's death isn't known. L.A. Coroner Chief Craig Harvey confirms that the autopsy was completed at 11 a.m. Thursday, but notes, "There is no final cause of death at this time."

"The final cause of death has been deferred pending additional tests that have been ordered," he says.

Shortly before his death Wednesday at age 38, Haim complained of flu-like symptoms and had a high fever. His former fiancée, Tiffany Shepis, also tells PEOPLE the actor had long suffered from heart problems.
Credit: Frazer Harrison/Getty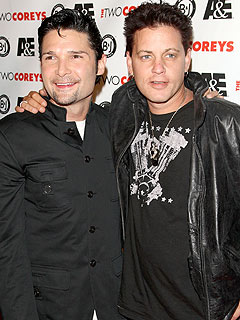 Originally posted 03/11/2010 11:00AM
While Corey Feldman appreciates the outpouring of support over the tragic death of his longtime friend Corey Haim at 38, he's also "very troubled" as he wonders where the support was during Haim's life.

Feldman, who appeared on Larry King Live Wednesday night, said Haim was "very destitute, very broke," had no car and few friends.

"At the end of the day, Larry, where were all these people the last 10 years, the last 15 years of Corey's life?" asked Feldman, also 38. "Where were all these people to lend a hand out, to reach out to him and say, you know, you're a legend, you're – you're an amazingly talented, wonderful person who's really never gone out of his way to hurt anybody other than himself?"
The most buzzed about stars this minute!
Treat Yourself! 4 Preview Issues
Got a News Tip?
Send it to our People.com editors!