02:26 PM EDT 08/05/2016
Corey Haim
Credit:

Michael Bezjian/WireImage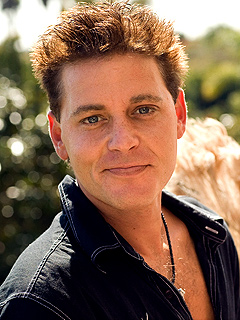 Originally posted 03/11/2010 03:00PM
Even through punishing shame and addiction haze, Corey Haim could always find the words to articulate his demons – no more so than in 2008, when he opened up to PEOPLE in a candid interview that foreshadowed his continued struggles and tragic end.

"I'm a chronic relapser," Haim, who was then 36, said at the time. "I guess I always will be."

Here is Haim in his own words, chronicling his experience with an all-too-familiar Hollywood storyline: Early success as a child actor, which brought money, fame and substance abuse. He also delved into the rift with fellow actor and longtime friend Corey Feldman, with whom he had an A&E reality show, The Two Coreys, which documented their lives during two seasons.
Credit: Todd Williamson/WireImage; Carvalho/Startraks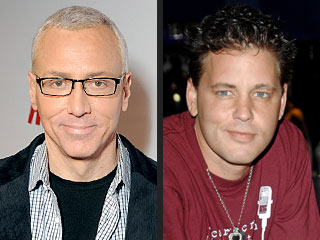 Originally posted 03/11/2010 01:30PM
Corey Haim apparently made a fatal mistake when he recently told Celebrity Rehab's producers he had no interest in participating, the show's host, Dr. Drew Pinsky, tells PEOPLE.

Pinsky, an addiction-medicine specialist, says that friends and associates of the former child actor – who died Wednesday at 38 – have told him for years that Haim needed help with recovery. Pinsky says he gave them his phone number but Haim never called.

Pinksy adds that although Haim has been to rehab facilities several times, "he wasn't embracing treatment in any real way" and was only fooling himself when he told his show's producers "I do not need help."
Credit: Frazer Harrison/Getty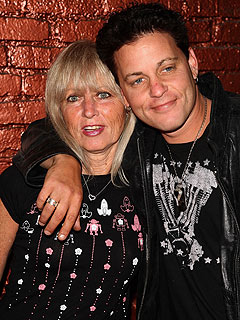 Originally posted 03/11/2010 08:00AM
When Corey Haim recently called Jensen LeFlore, his director on the movie Decisions, his mood was markedly different from the upbeat, Frisbee-playing actor on the set just a few weeks earlier.

Haim explained that he had just spoken to his 61-year-old mother Judy, who was battling breast cancer. She was not doing well.

"That was the only time I really heard him down," the director tells PEOPLE. "His mom was all Corey had ... He was focused on taking care of his mom. They were living together. He wanted to take care of her."
Credit: Ron Galella, Ltd./WireImage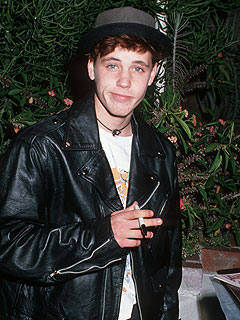 Originally posted 03/10/2010 06:45PM
Corey Haim's movie career probably reached its highpoint with one well-regarded, well-remembered vampire movie, 1987's The Lost Boys. That title became the sadly ironic tag that followed his descent from success to his tragic end, another premature Hollywood death in a shockingly short span.

The cute kid with the tangled hair and the curling upper lip that hinted at hip self-awareness – well, he was sidelined. He was replaced by a spaced-out stranger who often looked bloated – he claimed at one point to have weighed 285 pounds after spending almost a decade as a shut-in, depressed and in bed.

For a long time, he seemed to stumble around, no longer able to clearly articulate a sad, complicated life story of drugs and sexual abuse. He truly was a lost boy.

"Corey had a tremendous saboteur inside of him. And that saboteur he surrendered to," says Dr. Nicki J. Monte, Haim's on-screen therapist for the reality show The Two Coreys. "He was living under the spell of his addiction and he was never able to break that spell."
Credit: Tony DiMaio/IPHOTO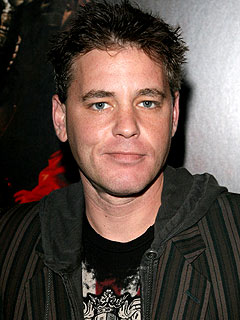 Originally posted 03/10/2010 04:45PM
Corey Haim's sudden death at age 38 comes a shock to the man who has spent the last year-and-a half working with the former child star: His agent Mark Heaslip.

"I really don't think it was an overdose," Heaslip says. "He was doing really well. He did struggle with substance abuse, but I've repped him for a year-and-a-half and part of my agreement with him was that he had to be clean. That was the number one priority."

In the hours leading up to Haim's death, the Lost Boys star was suffering from a fever and flu-like symptoms. "It was 99 degrees and it jumped up to 101. We had his doctor come over and take his temperature. She said he actually looked very good."

Haim stayed in bed all day and through the evening. At one point "he woke up his mom and said, 'Mom, can you please come and lie next to me, I'm not feeling very good,' " Heaslip says. "He woke up again [later] and said he was having problems breathing. But it wasn't very severe problems breathing. She thought he was sick. From there they both fell asleep."
Credit: Frazer Harrison/Getty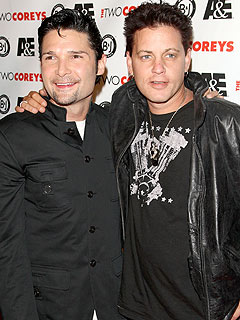 Originally posted 03/10/2010 02:05PM
In a statement released Wednesday after Corey Haim's untimely death at age 38, longtime friend and frequent costar Corey Feldman expressed grief at the loss of his "best friend."
Credit: Everett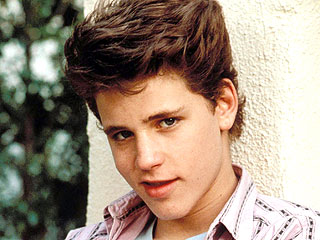 Originally posted 03/10/2010 01:15PM
From Lucas to Lost Boys, take a look back at the life and times of the once-promising child star
Credit: Jill Ann Spaulding/Celebrity Photo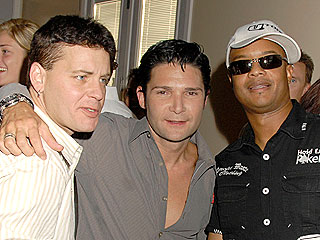 Originally posted 03/10/2010 01:25PM
In 2008, Todd Bridges appeared on an episode of the A&E reality show The Two Coreys in an attempt to help Corey Haim get sober. Now, hours after his friend died at age 38, the Diff'rent Strokes star is adding his voice to the number of celebrities paying tribute.

"Corey Haim was a good friend of mine and he will be missed," Bridges says in a statement. "Too many people are dying way too young and it's sad because of the loved ones who are left behind to understand what happened and to feel the loss. I hope he's in a better place."

Bridges also says he hopes that Haim's passing will help people who are struggling with sobriety to look closely at their lives.

"I will always love my Brother, and I will never judge him," his statement continues. "I understand his pain, but I also know now there is a way out. I hope anyone who is dealing with the same stuff gets out before it's too late. Don't let the death of others fool you into thinking that it cannot happen to you. If you play with fire, you will get burned.

"God bless Cory and I hope you're at peace."
– Charlotte Triggs
Credit: Scott Harrison/Retna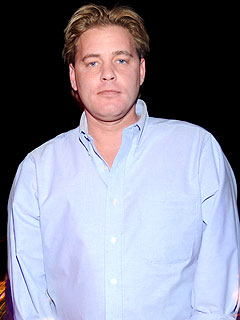 Originally posted 03/10/2010 12:45PM
Corey Haim had been suffering from flu-like symptoms for several days before finally stumbling in front of his mother at her Los Angeles apartment early Wednesday morning, a coroner spokesman confirms.

"Some time after midnight, he got up, he was dizzy and unsteady on his feet and knelt down," L.A. County Coroner Assistant Chief Ed Winter tells PEOPLE. "His mom helped him to a bed and he became unresponsive in about a minute or so. She dialed 911 and he was pronounced dead at a local hospital at 2:15 a.m."

The death of the former '80s heartthrob at age 38 has been ruled inconclusive pending an autopsy and toxicology test. But Winter says, "LAPD believes it was a possible drug overdose."
Credit: Landov; JPI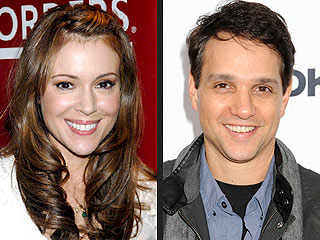 Originally posted 03/10/2010 11:50AM
As news of Corey Haim's death spread over the Internet, celebrities took to Twitter to express their condolences over the troubled actor, who was found dead at his mother's home early Wednesday.

• Alyssa Milano (who once dated Haim): Just woke up to the sad, sad news that Corey Haim passed away. RIP sweet boy.

• Ashton Kutcher: Childhood hero

• Christina Applegate: My thoughts go out to Corey's family and friends today. So sad.
The most buzzed about stars this minute!
Treat Yourself! 4 Preview Issues
Got a News Tip?
Send it to our People.com editors!