06:39 PM EDT 12/18/2014
Courtney Love
Originally posted 02/17/2010 04:05PM
Courtney Love has never been shy about speaking her mind, and the rocker is characteristically unabashed in a new interview with Spin magazine.

When asked about daughter Frances Bean, 17, who currently has a restraining order against her mom, Love points a finger at the family of her late husband Kurt Cobain.

"Those snarly-ass O'Connors want checks," she says in Spin slated to hit newsstands Feb. 23, referring to her late husband's family. "I'm through supporting their asses."

Cobain's mother, Wendy O'Connor and his younger sister, Kimberly, currently have legal, medical and financial authority over the teenager.
Credit: Jeff Vespa/WireImage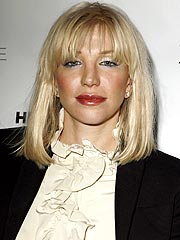 Originally posted 01/25/2010 02:05PM
She's aware that she is the rock 'n' roll mom many love to hate. "Say the name Courtney Love to a stranger and they're liable to respond, 'That horrible woman!' " the Hole singer, 45, tells Dazed and Confused magazine.

But with over 7,000 followers on Twitter and a much-anticipated new record, it's obvious folks can't seem to get enough of her. Especially when she's going off about family issues, like her recent loss of custody of daughter Frances Bean Cobain, an issue that's still in flux, as far as Love is concerned.

"The past few years have been Frances and me against the world," she says.
Credit: Gregg DeGuire/WireImage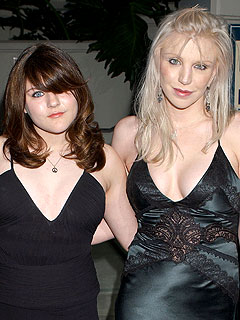 Originally posted 01/14/2010 12:45PM
Courtney Love has again taken to Twitter, this time to rant about her plans to sue the mother and sister of Love's late husband Kurt Cobain over custody of daughter Frances Bean.

Using the new Twitter handle CourtneyLoveUK, the Hole frontwoman insisted: "this s--t with the bean needs to be exposed for what it is right f--king NOW enough."

Love, 45, also wrote (spelling and grammar hers): "they squeesed my bank accounts so that they were frozen because they know im going to sue the holy s--t out of them and now are … crocodiling my kid whose better than this seriously she was raised too well to be bought," referring to her daughter's grandmother, Wendy O'Connor, and aunt Kimberly Dawn Cobain.
Credit: Gregg DeGuire/WireImage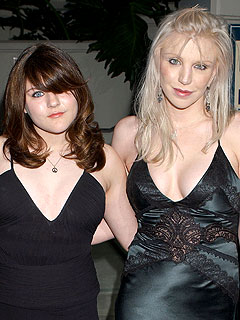 Originally posted 12/23/2009 03:10PM
Frances Bean Cobain is protected against her mother Courtney Love by a temporary restraining order – but why?

Although attorneys have revealed few details in the case, court documents released Wednesday speak generally of "personal problems in the family" and more specifically of "domestic violence."

There's no elaboration, and these disclosures came in a motion to seal documents in the case in which the court has stripped Love of legal control of her 17-year-old daughter with the late Kurt Cobain and appointed the teen's grandmother and aunt as temporary guardians.
Credit: Gregg DeGuire/WireImage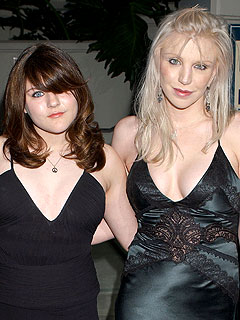 Originally posted 12/18/2009 06:00PM
When Courtney Love temporarily lost of custody of daughter Frances Bean Cobain last week, it was just the latest in a series of ups and downs in a mother-daughter relationship that has been fraught with drama since Frances was an infant.

Today, despite the suicide of her father, Kurt Cobain, in 1994, and her mother's past struggles with addiction and run-ins with the law, Frances is a "totally together" 17-year-old, a family friend told PEOPLE earlier this year. "She's really grounded and is really fun and sweet," adds the friend. "Courtney is extremely proud of her and would do anything to ensure her well-being."
Credit: Gregg DeGuire/WireImage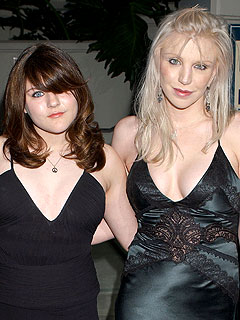 Originally posted 12/14/2009 08:00PM
Courtney Love has lost legal control over her daughter, but it's not because of a drug relapse as has been speculated, her lawyer tells PEOPLE.

"Courtney's been clean for years and is perfectly fine," says her attorney Keith A. Fink. "This is simply about Frances preferring to live with her grandmother at this time."

On Friday, a judge appointed Kurt Cobain's mother Wendy O'Connor and her daughter Kimberly Cobain as temporary legal guardians over Frances Bean. A hearing on the matter is set for Feb. 10.
Credit: Gregg DeGuire/WireImage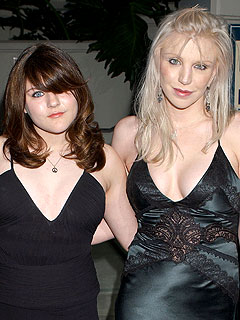 Originally posted 12/14/2009 04:30PM
Courtney Love is losing control. But this time it involves her most precious possession: her daughter.

A Los Angeles court has appointed temporary guardians over Frances Bean, 17, although the reasons are not immediately clear. Kurt Cobain's mother, Wendy O'Connor and his younger sister, Kimberly, now have legal, medical and financial authority over the teenager. A court hearing on the matter has been scheduled for February 10.

"This doesn't necessarily mean that Courtney Love is an unfit mother and has completely lost custody," says L.A. probate attorney Jeffrey S. Cohen, who's not involved with the case. "It's too early to say. It could be because she's simply going out of state for a long period of time."
Credit: Chris Polk/AP
Originally posted 07/23/2008 10:05AM
Rabblerousing rocker Courtney Love is being sued for $1 million by a business management and accounting firm that claims she never paid them its share of profits from the sale of Nirvana's publishing catalog.

Love's late husband Kurt Cobain, who committed suicide in 1994, was Nirvana's lead singer.

A five-page lawsuit filed in Los Angeles Superior Court Tuesday by the L.A.-based London & Co. claims Love sold a portion of Cobain's share of Nirvana's publishing catalog for $19.5 million, the Associated Press reports.

London & Co. alleges Love, 44, broke a verbal contract to share five percent of any of her earnings or those from her company, The End of Music, and that its share from the sale would have been $975,000.

Reps for Love did not respond to AP's requests for comment.
– Caris Davis
Credit: JEFF RIEDEL/Courtesy Harper's Bazaar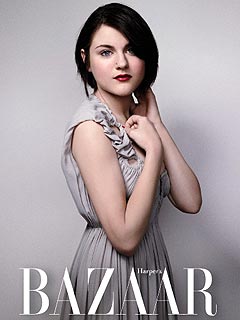 Originally posted 02/08/2008 01:30PM
Clay Aiken, move over. There's a new Broadway baby on the horizon.

Frances Bean Cobain, 15, the daughter of Courtney Love and late grunge legend Kurt Cobain, is headlining as the star of Evita, Grease and Beauty and the Beast – all for a fashion spread in the March issue of Harper's Bazaar.

Still, the backdrops are appropriate, says her mother. "Frances grew up on musicals. I think musicals comfort her," Love, 43, tells the magazine. "She's a gay man trapped in a woman's body, like me."
Credit: Donato Sardella/WireImage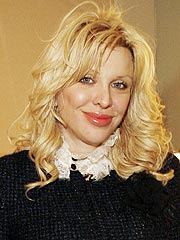 Originally posted 12/28/2007 11:50AM
Courtney Love may be looking to buy a home in the Big Apple, according to her MySpace blog.

"I think/hope we found the PERFECT PLACE," Love wrote Wednesday in an online entry rife with spelling errors.

The Hole singer is eyeing a four-story West Village home, which she says is "a great investment."

Love says two floors of the building are currently being rented by the owners, but she'd eventually like to make it into a single-family home again. "It'll cost … a lot … to return it to a house, but FBC (Love's 15-year-old daughter, Frances Bean) doesn't need to have all that space 'til she moves here at 18."

It's not clear from the blog entry if Love, who currently splits her time between L.A. and London, plans to live in the home as well.
– Nicholas White
Advertisement
The most buzzed about stars this minute!
Treat Yourself! 4 Preview Issues
Got a News Tip?
Send it to our People.com editors!