11:08 AM EDT 03/19/2015
Dan Rather
Update
Posted 05/16/2014 05:15PM
Originally posted 05/15/2014 05:40PM
After 50 continuous years on TV screens, Barbara Walters is saying goodbye to broadcast news and The View. The 84-year-old announced her plans to retire from both her hosting and ABC News anchor posts in 2013. Friday afternoon's episode of The View – the daytime talk show she started – will be Walters's final sign off.
Credit: Fred Prouser/Reuters/Landov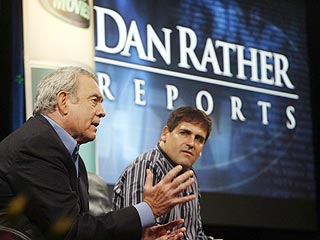 Originally posted 07/12/2006 09:40AM
Veteran CBS anchor Dan Rather will launch the weekly Dan Rather Reports in October on HDNet, the high-definition cable network co-founded by Dallas Mavericks owner Mark Cuban.
Credit: Bebeto Matthews/AP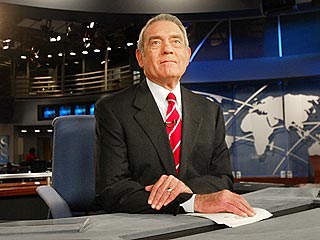 Originally posted 06/20/2006 11:30AM
Broadcasting giant Dan Rather will leave CBS News after 44 years as anchor and reporter where he built a reputation as a hard-driving journalist known for his quirky turn of phrase, the network said on Tuesday.
Credit: Bebeto Matthews/AP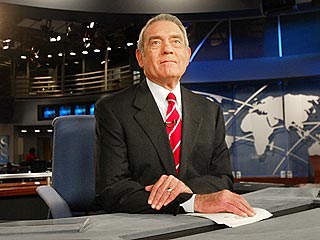 Originally posted 03/10/2005 08:00AM
ENDED: His voice slightly hoarse, Dan Rather, 73, was all business for the first 20 minutes of Wednesday's broadcast – his final appearance after 24 years – on CBS Evening News. Then he recalled what he called the most important story of his career – the Sept. 11 terrorist attacks. He opened the news that evening by saying, "You will remember this day as long as you live." He thanked viewers at the end of Wednesday's newscast, then mentioned Sept. 11 survivors, tsunami survivors, the American military, the oppressed, the sick and fellow journalists in dangerous places. "And, to each of you," he said, "courage." Bob Schieffer, Rather's temporary replacement, will sit at the anchor desk as of Thursday. CBS expects to name a permanent anchor team to succeed Rather in the coming months.
Credit: Bebeto Matthews/AP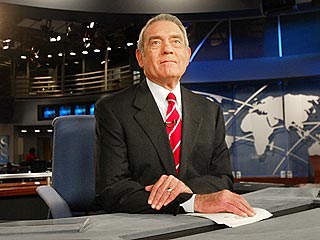 Originally posted 03/09/2005 02:25PM
Trite but true: When Dan Rather signs off Wednesday night as the CBS Evening News anchor, he marks the end of an era, harking back as he did to a time when Americans relied on one man to deliver them their news. Few observers back then would have predicted the day of a 24-hours new channel, let alone several of them. Not to mention the Internet.
Credit: Shawn Thew/POOL/UPI Photo/Landov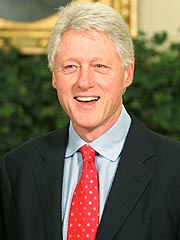 Originally posted 03/09/2005 08:50AM
REASSURED: Former President Bill Clinton, who will undergo a low-risk medical procedure on Thursday to remove fluid and scar tissue from the left side of his chest, told reporters in Washington on Tuesday: "It'll knock me out of commission for a week or two, and then I'll be back to normal. I'm not in too bad a shape," he added. "I feel good." The procedure, to take place at New York-Presbyterian Hospital/Columbia University Medical Center, comes six months after he underwent quadruple bypass surgery. Clinton, 58, will remain hospitalized for three to 10 days and is expected to make a "full functional recovery," doctors said.
Credit: Mark Seliger/Showtime/Reuters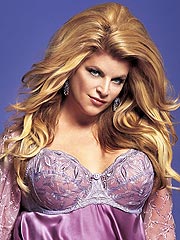 Originally posted 03/04/2005 06:00PM
Former Cheers star Kirstie Alley's weighty new sitcom premieres on Sunday. PEOPLE takes a look at her return to TV comedy, plus other events to watch for in the coming week:
Credit: Monty Brinton/CBS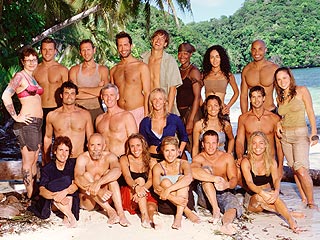 Originally posted 02/18/2005 09:00AM
CLASHED: The 20 contestants on CBS's Survivor: Palau were quickly whittled down to just 17 on Thursday night's premiere episode. The castaways had just become acquainted with their new surroundings when host Jeff Probst said the initial immunity challenge won by Jolanda Jones and Ian Rosenberger (who were the first of the 20 to swim ashore) would last only 10 minutes, until they finished picking their two tribes. The last woman and man chosen, Wanda Shirk and Jonathan Libby, were eliminated from the show. The game's first challenge then pitted the Koror and Ulong teams against each other for team immunity, leaving Ulong to vote off a player. That ended up being Jolanda, in a 6-3 decision. Her parting words: "I am the oldest and I think differently than my tribe. It's an experience I think everyone should try."
Credit: Henry Lamb/Photowire/BEImages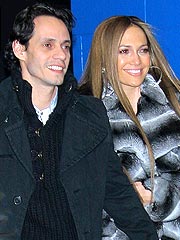 Originally posted 02/03/2005 08:00AM
SCHEDULED: Jennifer Lopez and Marc Anthony, who have yet to publicly confirm their June 5 wedding in Beverly Hills, will make their world debut on a public stage together at the Feb. 13 Grammy Awards, show organizers have announced. Anthony is currently up for best Latin pop album (for his Amar Sin Mentiras) and for best salsa or merengue album (Valio La Pena). Though it was not announced what they will sing, there is wide speculation that it will be "Escapemonos," their duet from Amar Sin Mentiras (Love Without Lies).
Credit: Walter Weissman/starmax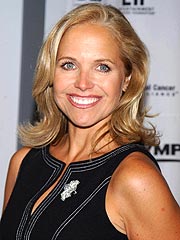 Originally posted 01/17/2005 09:00AM
REPORTED: CBS has approached Today host Katie Couric, 48, to take over Dan Rather's Evening News anchor chair after the veteran newsman retires in March, according to Time magazine. Other news sources, jumping on the story, point out that Couric, who currently earns a reported $17 million a year, still has 17 months to go on her NBC contract. A spokesman for NBC declined comment on the Time report, other than to say there have been rumors circulating around Couric for weeks. Time also says that other contenders for Rather's seat are CNN's Anderson Cooper, ABC's Ted Koppel and CBS's John Roberts, Mika Brzezinski and Scott Pelley.
Advertisement
The most buzzed about stars this minute!
Treat Yourself! 4 Preview Issues
Got a News Tip?
Send it to our People.com editors!