10:41 AM EDT 03/19/2015
Dina Lohan
Originally posted 08/13/2010 08:40AM
An argumentative Dina Lohan – placing the blame on the judge no longer on the case and staunchly defending the behavior of her daughter
Lindsay Lohan
– appeared on Friday's
Today show
, declaring there was nothing wrong with her child.
"I'm not condoning drinking and driving, but she's still paying the price for what she did in 2007," said an often-agitated Dina, 47, referring to Lindsay's
two DUI cases
from three years ago. As for Lindsay, 24, today, "She's changed," says her mother. "She's grown up considerably."
Asked what accounted for this change, Dina told
Today
's Matt Lauer, "Age. Living life. Knowing life. Growing up."
Credit: Rob Rich/Everett Collection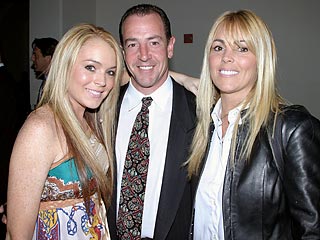 Originally posted 07/07/2010 03:05PM
If there's one person who understands Lindsay Lohan's plight, it's her father, Michael.

"I know that jail didn't do anything for me with my addictions," Michael, 50, said Tuesday on Larry King Live. "[Lindsay] needs help. … The last thing I wanted in the world was for my daughter to go to jail."

Calling jail too "harsh" for a "young lady like Lindsay," Michael expressed his faith that his daughter will get her act together. "When she puts her mind to something, she can do anything in the world," he said.
Credit: Janet Mayer/Splash News Online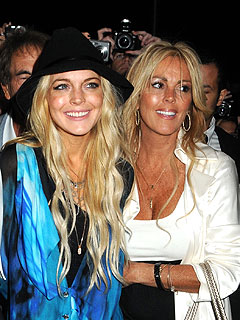 Update
Posted 04/23/2010 06:00PM
Originally posted 04/23/2010 04:00PM
Dina Lohan is furious that her ex-husband Michael brought the Los Angeles Country Sheriff's Department to daughter Lindsay's apartment Thursday – and disputes his claim that the starlet is a bad influence on her younger sister, Ali.

"They scared the hell out of my girls," Dina tells PEOPLE. "Ali called me hysterically crying. They were hysterical and petrified of him. I spoke to the [police officer] and said, 'You don't have a warrant, get out!'

Michael says he called the cops to perform a "welfare check" on daughter Ali, 16, because he was concerned about her safety. "Ali is being exposed to nightlife and the people Lindsay is surrounding herself with," he told Hollyscoop at the time. She's 16 and she doesn't belong there. She's a minor."

But Dina says Ali and Lindsay, 23, are perfectly safe.
Originally posted 01/09/2010 02:20PM
The BBC has released a trailer previewing its documentary, Lindsay Lohan In India, which chronicles the actress's weeklong visit in December to investigate the trafficking of women and children.

"It was an amazing, life-changing experience for her," Lindsay's mom, Dina, told PEOPLE on Saturday. "I'm so proud of Lindsay, that under all the scrutiny the tabloids put her under, she is a very strong, caring, talented girl who ignores all the negative, and continues to move forward in a positive direction. I am so proud of her."
Credit: TSUNI/GAMMA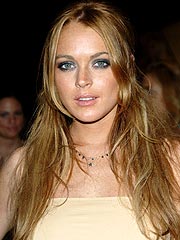 Originally posted 11/01/2009 12:35PM
Lindsay Lohan has taken to Twitter to slam her dad Michael, following reports that he is seeking conservatorship over her, and that he's offered an entertainment TV show tape-recorded conversations between himself and his ex-wife, Dina, in which they discuss their daughter's well-being.

"My father is a lunatic & doesn't even deserve such a title since he's never been around in my life other than when he'd threaten me & my family," Tweeted Lindsay, who just finished shooting the thriller Machete opposite Robert DeNiro. "He should be where he has always put himself after verbally abusing and physically abusing people all my life-behind bars."

Lindsay, 23, also wrote that her sister Ali, 15, is also concerned about their father's behavior. "It's so sad to get a phone call from my baby sister just now asking, 'why is daddy doing this?' Through tears. He's crossed the lines & hurt me & my family 4 the last time."
Credit: Clark Samuels/Startraks, Steven A Henry/WireImage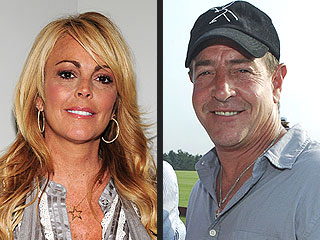 Update
Posted 10/18/2009 02:00PM
Originally posted 10/17/2009 11:00PM
Dina Lohan has a message for her ex-husband Michael about some recent interviews, during which he's claimed their daughter Lindsay is abusing prescription pills: Stop discussing Lindsay's private life and focus on yourself.

Dina lashed back Saturday, telling PEOPLE: "Michael Lohan needs to focus on being a parent, paying child support, of which he is six months behind, and making up for all the years he was an absentee dad. And stop going on national television talking about his children publicly."
Credit: Jamie McCarthy/WireImage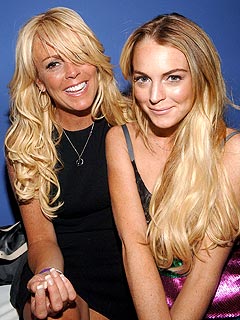 Originally posted 06/18/2009 03:50PM
Forget the missing London jewels for a moment: Lindsay Lohan's mom worries her daughter has been robbed of her peace of mind.

"Last month her personal cell was posted online and now her phone messages have been hacked," Dina Lohan tells PEOPLE. "This must stop. She is a 22-year-old girl who needs to live her life in peace. The tabloids need to leave her alone with all the lies and reporting with no proof."

Specifically, Dina says any suggestion her daughter is involved in the theft of jewelry during a recent photo shoot for British Elle is "defamatory, false and unfair." Lindsay is one of some 20 people at the shoot who are being questioned by police and has never been called a suspect. What's more, "Elle made a public statement backing Lindsay," Dina says.
Credit: Jamie McCarthy/WireImage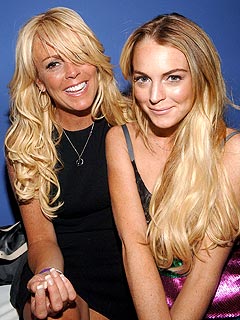 Originally posted 05/08/2009 11:45AM
Dina Lohan is slamming recent reports that question her parenting skills and claim that her 15-year-old daughter, Ali, is socializing instead of studying.

"Ali is in a home-schooling program. She has never been pulled out of school," Dina tells PEOPLE exclusively. "It's the same home-schooling program that Lindsay was in since the tenth grade. It's a wonderful program that many celebrities are enrolled in."

Defending her parenting skills, she says, "I am a single mom of four children, and I devote my life to my children."

As for the claims that Ali has been bitten by the partying bug, Dina says her daughter "is working, working hard. She's recording, and she's working on a fashion line. Ali has also been supporting her sister."
Credit: Rob Rich/Everett Collection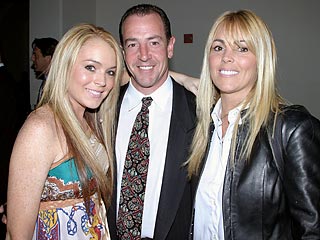 Originally posted 06/03/2008 01:30PM
Lindsay Lohan's divorced parents met in family court in New York on Tuesday to discuss visitation with their younger children Ali and Cody.

After spending part of the morning in private talks, Judge Stacey Bennett said in open court: "I'm encouraged to hear that the parties and counsel are working at ways to repair the relationship between the children and the father."
Credit: CNB/Finalpixx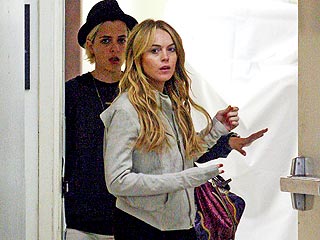 Originally posted 05/31/2008 11:00AM
Lindsay Lohan went to the hospital on Thursday night because she was having an asthma attack, her mom tells PEOPLE.

"She was losing oxygen. She couldn't breathe," Dina Lohan says about her 21-year-old daughter, whose emergency room trip with deejay Samantha Ronson was photographed. On Friday, the star's rep claimed that she went to the hospital to visit a friend.

"She was afraid to go the hospital because [the paparazzi] were gonna write about it. She was sick," the elder Lohan adds at an event for Project Cuddle. "If you were sick, and you're mother couldn't even take you to a hospital because paparazzi will fabricate some story, you know, it's sad. It's really sad."

But Dina says Lindsay's lucky to have Ronson by her side, telling PEOPLE, "Samantha is an angel."
Advertisement
The most buzzed about stars this minute!
Treat Yourself! 4 Preview Issues
Got a News Tip?
Send it to our People.com editors!