01:35 AM EDT 09/07/2016
Dominique Moceanu
Originally posted 09/02/2016 10:20AM
Credit: Getty Images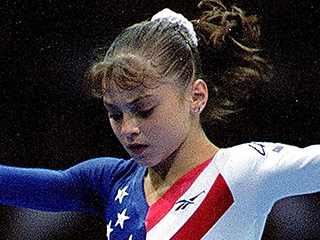 Originally posted 08/16/2016 04:30PM
These days the most dominant U.S. gymnasts like Simone Biles and Aly Raisman have strong, muscular bodies that enable them to pack their routines with more flips and tricks than ever. But that shift to a more powerful frame is a big change from "Magnificent Seven" gymnast Dominique Moceanu's days when she says her coaches routinely body shamed and threatened her to lose weight.
Credit: Tim Clayton/Corbis via Getty Images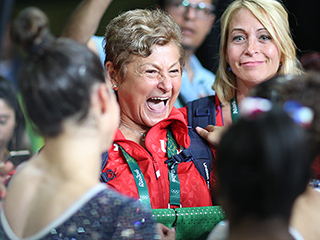 Originally posted 08/10/2016 03:30PM
When the Rio Olympics cauldron is extinguished on Aug. 21, it will officially mark the end of one Romanian couple's 40-year dominance over the sport of gymnastics, making America's so-called Final Five their last gold medal champions.
Credit: Doug Pensinger/Allsport/AP; Courtesy of Achille Bigliardi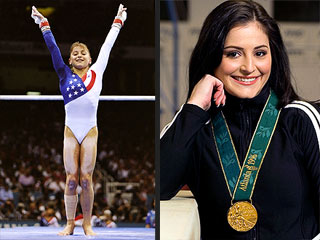 Originally posted 07/02/2012 05:45PM
As Olympic gold medal-winning gymnast Dominique Moceanu puts it, "there's always guaranteed elation, heartache and drama at the Olympic trials."

That much was proven on Sunday night as the country's top gymnasts competed for the chance to represent the U.S.A. at the 2012 Olympic Games. Moceanu talked to PEOPLE on her way home from the trials, which left her feeling very optimistic about the country's chances in London.

The team gold medal "is theirs to win, absolutely," says Moceanu. "Without a doubt, I think it's theirs. But it's a matter of who's going to be healthy, emotionally and physically, to handle the pressure. And without a veteran on the team, too."

Of the veteran gymnasts who competed at the trials (none of whom were named to the team), Moceanu says, "my heart breaks for them." That includes Nastia Liukin, who fell short in her bid for an Olympic comeback. "She has a lot to be proud of," says Moceanu. "People showed her a lot of love and that's what she needed. I'm glad she went out on a positive note. She finished her beam routine, which was probably her last competitive routine of her career."
Credit: Courtesy Dominique Moceanu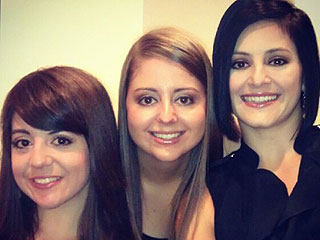 Originally posted 06/11/2012 02:30PM
The way they laugh and speak – even their handwriting – bear similarities only two sisters can share.

But Olympic gold medal-winning gymnast Dominique Moceanu and her sister Jennifer Bricker, whose existence was a secret for most of her life, have yet another connection that could potentially take sibling bonding to new heights.

Even though they grew up hundreds of miles away from each other, Moceanu, who was the youngest of the gold-winning "Magnificient 7" at the 1996 Olympics, and Bricker, who was born without legs, both share a passion for gymnastics.

"I don't think it's a coincidence," Bricker told 20/20 Friday in an interview revealing Moceanu's family secret. "It's nature versus nurture."
Credit: Doug Pensinger/Allsport/AP; Courtesy of Achille Bigliardi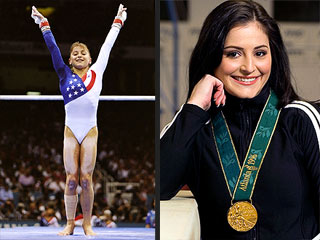 Originally posted 06/08/2012 11:25AM
Just before she became a mother, Dominique Moceanu learned a shocking family secret: she had a sister whom she'd never met.

"It was the biggest bombshell of my life," the Olympian tells 20/20 in an interview set to air Friday night. "I had this sister that was born who was given up for adoption, and I never knew it."
Credit: courtesy medialine communications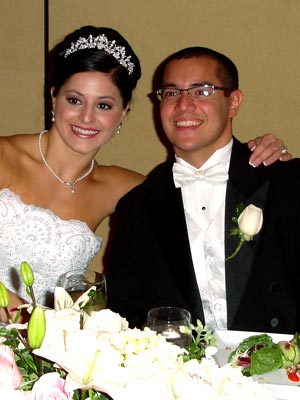 Originally posted 03/14/2009 10:00AM
Make way for the next member of Team U.S.A. 2024: Olympic gold-medal winning gymnast Dominique Moceanu and her husband, gymnast-turned-surgeon Mike Canales, had their second child, Vincent Michael Canales, on Friday in Cleveland.

Baby Vincent, who arrived a hardy 8 lbs, 9 oz., and 19.5 inches long, is the couple's second child. They welcomed a girl, Carmen Noel, on Christmas 2007.

"Mommy and baby are doing well," the dad of two tells PEOPLE. As for the new big sister, "Carmen couldn't be happier or more excited."
Credit: courtesy medialine communications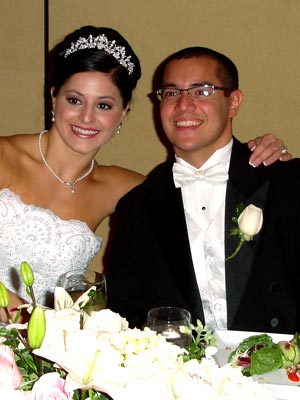 Originally posted 09/18/2008 01:10PM
Dominique Moceanu will soon have another little tumbler in the family. The gymnast, who won gold at the 1996 Olympics, and her husband, Dr. Michael Canales, are expecting their second child in March.

"Being a mother is at the very top of my list of accomplishments," said Moceanu in a statement. "I am really looking forward to bringing another precious life into this world."

The couple's new addition will join big sister Carmen who was born on Christmas Day, 2007.

Moceanu, who is earning a business degree and teaching gymnastics and Canales, a foot and ankle surgeon, have been married since August, 2006.
– Rennie Dyball
Credit: courtesy medialine communications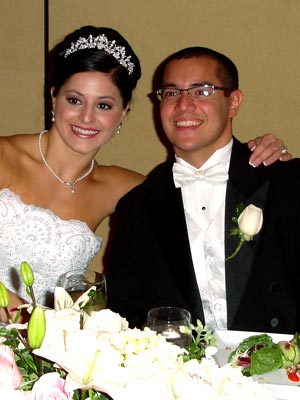 Originally posted 12/28/2007 02:25PM
Olympic gold-winning gymnast Dominique Moceanu and her husband, Dr. Michael Canales, welcomed their first child, daughter Carmen Noel Canales, on Christmas Day, the couple tell PEOPLE exclusively.

Born just after 3 p.m. on Dec. 25 at Cleveland's MacDonald Women's Hospital, the baby weighed 7 lbs., 7 oz. upon delivery and measured 18.5 inches.

Mother and baby are doing well and are now home.

"We are so excited," Moceanu said in a statement to PEOPLE. "Mike and I have talked about starting a family for so long – it's really a dream come true."
Originally posted 06/03/1999 12:00AM
After gaining a permanent restraining order against her father, Olympic gymnast Dominique Moceanu says she still loves her family and hopes the ruling will ultimately prove to be beneficial. "I love my mother and sister and deep down, my dad," Moceanu told the Associated Press. "Maybe in a year he'll change." After four hours of testimony in a Houston courtroom Wednesday that included allegations of stalking and a murder-for-hire plot, District Judge John Montgomery ruled that Dumitru Moceanu cannot get within 500 feet of his 17-year-old daughter for a year. Moceanu also cannot threaten or have his daughter followed in any way and can only contact her through letters or an attorney.
The most buzzed about stars this minute!
Treat Yourself! 4 Preview Issues
Got a News Tip?
Send it to our People.com editors!