03:33 PM EDT 08/21/2016
Elizabeth Smart
Credit:

Jon Kopaloff/FilmMagic; AP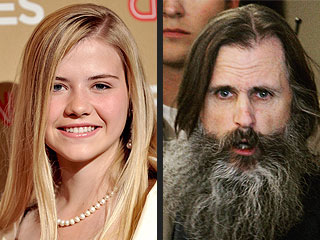 Originally posted 12/10/2010 01:30PM
Brian David Mitchell was convicted on Friday of kidnapping Elizabeth Smart and subjecting her to a terrifying nine-month ordeal.

Seven years after he abducted her from her Utah bedroom, a jury in a federal court in Salt Lake City rendered a guilty verdict.

Mitchell, 57, who was convicted on federal kidnapping charges and on charges of transporting a child across state lines for sexual purposes, faces a possible life sentence. He is scheduled to be sentenced on May 25, 2011.

As Mitchell was led into the courtroom to hear the verdict, he was singing "The Great Redeemer Died," as he often does. He didn't stop singing and showed no visible emotion when the verdict was read.

Elizabeth Smart, 23, took her seat next to her parents, Ed and Lois, and her sister, Mary Katherine. After the verdict was read, there was a look of triumph on Elizabeth's face, as she hugged her parents.
Credit: Jon Kopaloff/FilmMagic; AP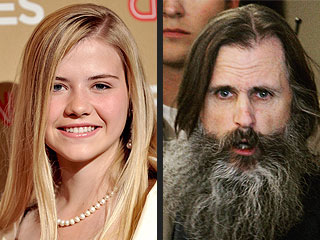 Originally posted 12/01/2010 01:50PM
Elizabeth Smart, who has shown remarkable calm and little emotion during the trial of her alleged kidnapper, Brian David Mitchell, stormed out of a Salt Lake City courtroom Wednesday.

She left when a psychiatrist for the defense testified that Mitchell had been motivated to kidnap Smart because of his desire to have children and create a new race.

Forensic psychiatrist Paul Whitehead, who has examined Mitchell, said he gathered this information from the journals of Wanda Barzee, Mitchell's estranged wife, according to local KSL-TV reports. Whitehead has testified that he believes Mitchell suffers from a "major psychotic illness" and a personality disorder.

On Wednesday, the doctor said that Mitchell chastised Smart for not wanting to have children after he and Barzee got baby clothes for the child. The clothes had been stolen.
Credit: ksl.com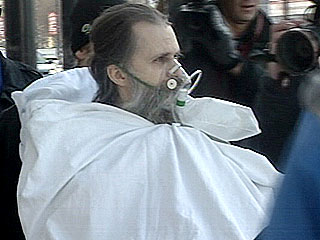 Originally posted 11/30/2010 11:55AM
Elizabeth Smart's alleged kidnapper collapsed at his trial in Salt Lake City on Tuesday morning, possibly from a seizure, and was taken to hospital.

As the judge entered the courtroom to begin proceedings, Brian David Mitchell, who entered the courtroom singing "O Holy Night," dropped his head, was silent for about two minutes, then moaned loudly and collapsed, local TV station KSL reports.

"Judge, I think he's having a seizure," one of Mitchell's attorneys said.
Credit: Jon Kopaloff/FilmMagic; AP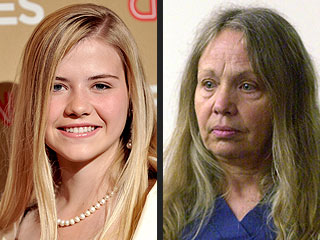 Originally posted 11/20/2010 01:15PM
Wanda Barzee wept at the trial of her husband, Brian David Mitchell, as she recalled how he kidnapped and raped 14-year-old Elizabeth Smart.

Wearing shackles and a blue-and-white striped jail jumpsuit, Barzee, 65, broke down during cross-examination Friday by federal prosecutor Felice Viti in a Salt Lake City courtroom.

Barzee, who is serving a 15-years-to-life sentence after pleading guilty for her role in Smart's kidnapping, said she felt manipulated by Mitchell, who told her he was driven by religious revelations.
Credit: Jon Kopaloff/FilmMagic; AP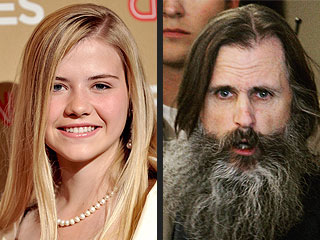 Originally posted 11/10/2010 01:45PM
Taking the stand for a third day, a calm and poised Elizabeth Smart finished her testimony for the prosecution Wednesday and then was questioned for only 15 minutes by a lawyer for alleged kidnapper Brian David Mitchell.

Suggesting that Mitchell suffered from mental illness, defense attorney Robert Steele asked Smart about Mitchell's frequent singing and praying during the nine months she was abducted when she was 14 years old.

Smart was also asked about the night in 2002 when she said Mitchell took her at knifepoint from the bedroom of her Salt Lake City home.

"Is it possible at that time he said, 'I don't want to have to hurt you and your family?' Is it possible those were his words?"

"Possible," Smart told the jury in federal court in Salt Lake City.
Credit: Jon Kopaloff/FilmMagic; AP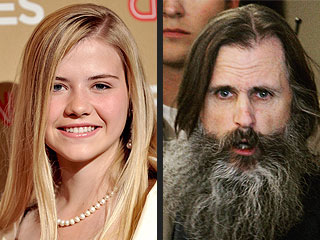 Originally posted 11/09/2010 02:35PM
Several weeks after Elizabeth Smart was kidnapped at knifepoint, the ordeal could have ended immediately when she met a police detective during a visit to the Salt Lake City library.

As the officer attempted to lift the veil Smart was wearing, her alleged abductor, Brian David Mitchell, yelled that the veil was important for religious purposes and that only Mitchell was allowed to see her face.

"I was mad at myself that I didn't say anything," she said on her second day of testimony at Mitchell's trial in federal court in Salt Lake City. "I felt terrible that the detective hadn't pushed harder and had just walked away."
Credit: Jon Kopaloff/FilmMagic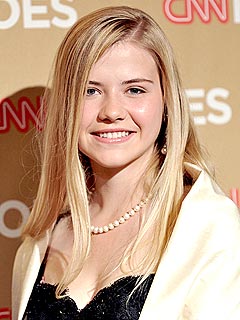 Update
Posted 11/08/2010 04:55PM
Originally posted 11/08/2010 04:20PM
The feeling was so powerful that even now, more than eight years later, she struggles to find the words.

Elizabeth Smart took the witness stand Monday in the trial of the man accused of subjecting her to a terrifying nine-month abduction when Smart was 14 years old.

Now 23 years old, Smart described for the jury in a composed voice how Brian David Mitchell put a knife to her throat and kidnapped her from the bedroom of her Salt Lake City home in 2002.

"I could feel something cold across my neck," she said, adding that a man with a "soft but very serious" voice told her to get out of bed. "I thought I was having a nightmare. It was just indescribable fear."
Credit: Jon Kopaloff/FilmMagic; AP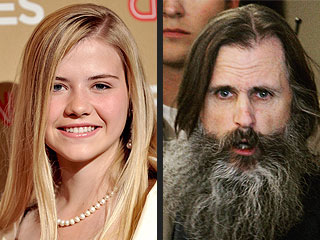 Originally posted 11/08/2010 03:20PM
The defense gave its opening statement Monday in the Elizabeth Smart kidnapping trial, arguing that Brian David Mitchell, who stands accused of the traumatic nine-month abduction, first exhibited signs of mental illness as a teenager and grew up with a paranoid schizophrenic father.

According to his attorney, Parker Douglas, Mitchell believed that God was giving him direct commands – and ordering him to give up his children for adoption, to take multiple wives and to take Smart, who was 14 at the time, as his wife.

"Regarding fear of the crazy decree from the divine, if Elizabeth Smart was to be his wife the way would be opened and if not it would not be opened," Douglas said in his opening statement.
Credit: Jon Kopaloff/FilmMagic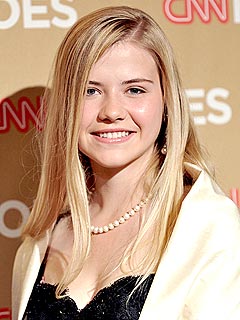 Originally posted 11/05/2010 03:20PM
The Elizabeth Smart kidnapping trial is now back on after a surprise appeals court ruling halted proceedings Thursday.

The 10th U.S. Circuit Court of Appeals on Friday morning released its decision to deny Brian David Mitchell's request to move his trial out of Utah, writing that a change of venue would be a "drastic remedy and is to be invoked only in extraordinary circumstances."
Credit: Jim Urquhart/AP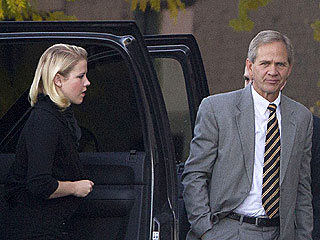 Originally posted 11/04/2010 01:55PM
The Elizabeth Smart kidnapping trial was halted Thursday after a ruling by a Denver appeals court abruptly stopped proceedings.

The prosecution in the trial of Brian David Mitchell finished their opening statements – which included some harrowing details of the alleged crime – and the defense was just beginning when the ruling from Denver's 10th Federal Circuit Court of Appeals was announced in the courtroom.

The Denver court has agreed to hear more evidence regarding a request from Mitchell's attorneys to change the trial venue because they say their client cannot get a fair trial in Utah.
The most buzzed about stars this minute!
Treat Yourself! 4 Preview Issues
Got a News Tip?
Send it to our People.com editors!