06:58 PM EDT 04/13/2013
Ethan Zohn
Credit:

Courtesy Ethan Zohn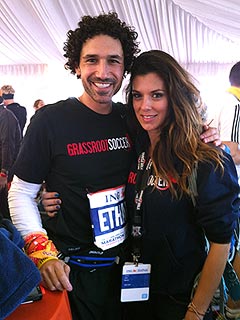 Originally posted 11/06/2011 04:20PM
A Survivor winner, Amazing Race-r and now two-time New York City Marathon finisher.

Ethan Zohn completed the grueling 26-mile run in four hours and 20 minutes, just a week after revealing the return of his Hodgkin's lymphoma. His time last year was four hours, 16 minutes and he told PEOPLE that finishing this time would be a "very big deal."

He's currently "resting, but feeling good," he Tweeted.

Congrats – to him and all the other runners!
Credit: Courtesy Ethan Zohn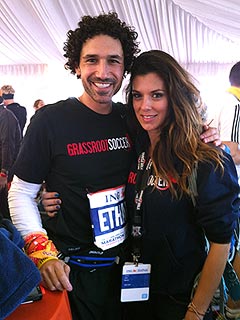 Update
Posted 11/06/2011 11:00AM
Originally posted 11/05/2011 07:20PM
He completed the New York City Marathon last year. And former Survivor winner Ethan Zohn will run it again Sunday – less than a week after sharing news his cancer had returned.

Zohn, 37, began training for this year's race immediately after he and girlfriend of eight years, Jenna Morasca, were eliminated on The Amazing Race. "There was literally nothing to do where we were hanging out," he tells PEOPLE. "So I went jogging every day."

And when his doctors told him in September that his Hodgkin's lymphoma had returned, he had "no hesitation whatsoever that I would still run in the marathon," he says. "But a lot of other people did."

Zohn's new "smart chemotherapy" SGN-35, which only targets the cancerous cells, allowed him to continue his training. "If I was on the other type of chemo, I wouldn't be able to run," he says. "This drug came out while I was in remission. Everyone who is running has a cause and I'm living proof that it works."
Credit: D Dipasupil/FilmMagic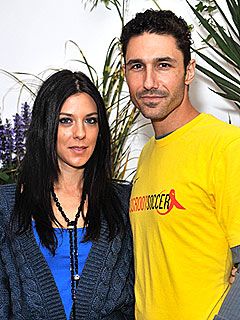 Update
Posted 11/03/2011 01:00PM
Originally posted 11/03/2011 11:05AM
When former Survivor winner Jenna Morasca heard the news that boyfriend Ethan Zohn's Hodgkin's lymphoma had returned, she was surprised by her emotions.

"The first time, as devastating and crazy and horrible as it was, I was like, 'Fine, we're going to beat this,' " Morasca, 30, tells PEOPLE.

"This time was a lot more devastating for me because we'd already been through so much. We really had moved on with our life and we had a lot of stuff we wanted to do that didn't involve cancer – I didn't think we'd have to do this again."
Credit: Robert Pitts/Landov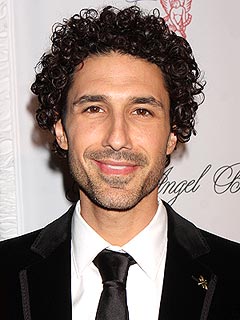 Originally posted 11/02/2011 06:30PM
When former Survivor winner Ethan Zohn first learned that his Hodgkin's lymphoma had returned, "I was just angry," he tells PEOPLE. "I was scared that I was going to die."

"I felt like defeated almost because I was back in action," Zohn continues.

Zohn and girlfriend of eight years, Jenna Morasca, who also won Survivor, had recently competed on The Amazing Race and we were working on their own TV show, Everyday Health, as well as book deals.

"My life was going like how I envisioned it," he says.
Credit: Robert Pitts/Landov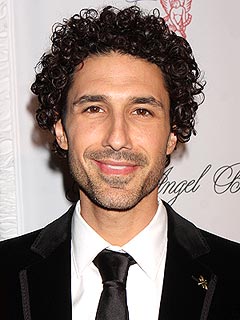 Originally posted 11/02/2011 12:30PM
Even as he was enjoying his 20th month of remission from Hodgkin's lymphoma, Ethan Zohn worried about a relapse.

"I don't want fear or cancer to define me, but it's always in the back of your mind," the former Survivor winner tells PEOPLE in a new interview.

His fears were confirmed on Sept. 14, when doctors told him the cancer had returned in his chest.

"It's localized in my lung area," Zohn, 37, says. "But it's good that it's not all over my body."
Credit: Sonja Flemming/CBS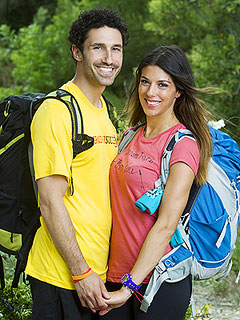 Originally posted 10/04/2011 12:15PM
Both Ethan Zohn and Jenna Morasca have won the title of sole Survivor, but another $1 million prize eluded the couple when they were eliminated Sunday from The Amazing Race.

Zohn and Morasca, who have been dating for eight years, decided to attempt the challenge of racing around the world after Zohn successfully battled cancer. But after misinterpreting a clue on the second leg of the race, the couple were eliminated in the show's first-ever double elimination.

Now in Los Angeles filming their new show Everyday Health, Zohn and Morasca spoke with PEOPLE about traveling around the world together and explained the costly blunder that caused their demise.

Before the Race you both mentioned that having won Survivor could work against you. Did it?
Jenna: I thought it would more than Ethan did because I tend to be more evil when it comes to planning game stuff like that. I though, "They're going to use it against us." But it wasn't as big of a deal as I made it out to seem. It's not like Survivor.
Ethan: When you're racing, you're just with your partner against the elements. It's not like teams can gang up on you and create an alliance and force you out in any way. Everyone is doing their own thing.
Credit: Sonja Flemming/CBS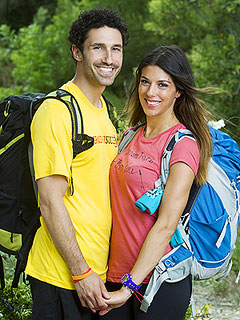 Originally posted 09/03/2011 07:00PM
Ethan Zohn and Jenna Morasca have been through a lot in the eight years they've been together, including his battle against Hodgkin's disease and the death of her mother to cancer.

Now the Survivor champs (he's the winner of Survivor: Africa and she won in the Amazon) just want to escape from the day-to-day – and possibly take the next step in their relationship.

Zohn, 37, and Morasca, 30, will compete against 10 other teams on the fall season of The Amazing Race, which premieres Sept. 25 on CBS, and it just might be right time for the couple to become engaged.

"He says that if he feels so moved on the Race that it's possible," Morasca says of a proposal. "It is definitely something that we think about!"
Credit: Getty, Mike McGregor, Filmmagic (2)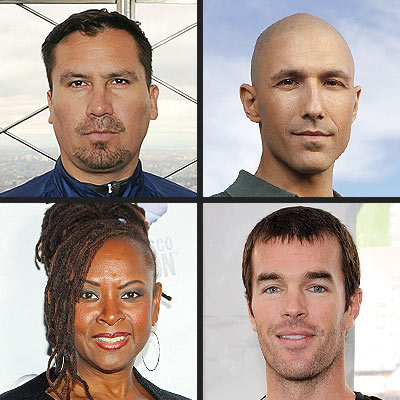 Originally posted 11/07/2010 07:00AM
There will be plenty of recognizable runners in the crowd at the New York City Marathon on Sunday.

Al Roker, cancer survivor Ethan Zohn, Chilean miner Edison Peña, Howard Stern sidekick Robin Quivers, Anthony Edwards, Ryan Sutter and Veronica Webb are among this year's celebrity participants.

"Almost everybody's bucket list includes running the ING New York City Marathon," Roker said in a statement. "Just the though of being able to start this race gives me goose bumps. As does the fear that the weather might turn ugly."


Credit: Matt Baron/Beimages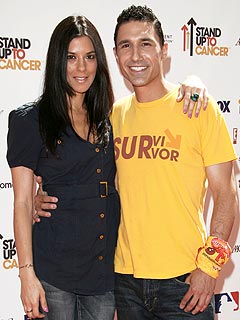 Originally posted 11/06/2010 12:25PM
Asked why he's running the New York City marathon less than a year after completing treatment for cancer, Ethan Zohn can only laugh.

"Well, I like to put myself through pain, I guess you could say," he says. But more seriously, he adds, "My father ran the New York City marathon when I was a kid, and I always wanted to follow in his footsteps."

But injuries – and cancer – got in the way of Survivor: Africa winner's goal. "In 2008, I was ready to do it but I tore my ACL," he says of his anterior cruciate ligament, in his knee. "[Last year] I was ready to run it again, but I was diagnosed with cancer. So, 2010 comes along, and this my year!"
Credit: Matt Baron/BEImages; Amy Graves/WireImage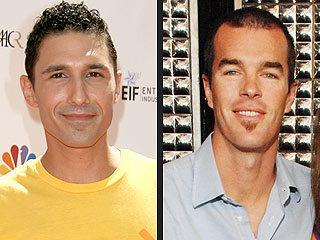 Originally posted 10/04/2010 01:45PM
Survivor: Africa winner Ethan Zohn was unable to race in the New York Marathon due to cancer treatments last year, so his pal, Bachelorette star Ryan Sutter, took his place. But now that Zohn is healthy, both men will run this year – against each other.

"Ryan and I have decided to compete against each other on the streets of NYC," Zohn says, "but this is truly a celebration of great friends leading by example and using their fame to create change."

The guys will start the Nov. 7 race together, but whomever finishes first earns bragging rights of more money earned toward his respective charity, Grassroot Soccer for Zohn and First Descents for Sutter.

"Ethan and I have been good friends for some time," Sutter says. "His fight against cancer and his continued success with Grassroots Soccer are demonstrations of his incredible strength of spirit and kind heart. I look forward to competing on behalf of First Descents against Ethan and GRS to raise awareness and funds for two inspirational organizations."
Advertisement
The most buzzed about stars this minute!
Treat Yourself! 4 Preview Issues
Got a News Tip?
Send it to our People.com editors!