12:18 PM EDT 03/19/2015
Farrah Fawcett
Credit:

Hulton Archive/Getty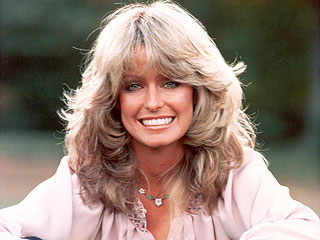 Update
Posted 06/25/2014 05:40PM
Originally posted 06/25/2014 03:45PM
It's been five years since Farrah Fawcett died of cancer at the age of 62, but the actress's memory remains with us. Fawcett's famous blond curls and Texas tan made her a '70s icon, but her glamour was truly timeless.

"I celebrate the life of my beautiful, quirky, funny, brilliant friend Farrah today as I do every day," costar Kate Jackson tells PEOPLE in an exclusive statement. "Though I'm not in Los Angeles and won't be able to attend the memorial, I will certainly be there in spirit and with love! Her memory is always with me, I carry her in my heart."

Join us in remembering Fawcett's legacy through five of our favorite clips from her decades-long career.


Credit: Courtesy Blanton Museum of Art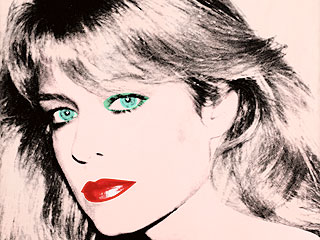 Originally posted 12/20/2013 07:30AM
For most of the last 33 years, an Andy Warhol portrait of Farrah Fawcett has hung in the home of her longtime lover, Ryan O'Neal, and a jury's verdict Thursday ensures that is where it will stay.

For nearly a month, O'Neal has been in a courtroom as lawyers for the University of Texas at Austin sought to gain possession of the portrait, arguing that Fawcett bequeathed the artwork to the school upon her death from cancer in 2009.

O'Neal, 72, fought back and testified last week that the portrait was his closest remaining connection to Fawcett. The actor's descriptions of talking to the portrait and feeling the presence of the Charlie's Angels actress were among the last words that jurors focused on, asking to hear his testimony again Thursday morning.
Credit: Courtesy Blanton Museum of Art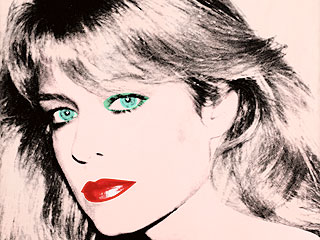 Originally posted 11/18/2013 01:00PM
A portrait of Farrah Fawcett by Andy Warhol is at the center of a legal battle playing out in Los Angeles.
Credit: David Livingston/Getty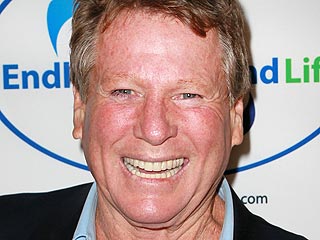 Originally posted 05/01/2012 11:10AM
It was 30 years of highs and lows for Ryan O'Neal and longtime love Farrah Fawcett, but on Tuesday, nearly three years after her death, it all came down to this: 272 pages.

However, O'Neal, 71, who was recently diagnosed with stage 2 prostate cancer, said his memoir about their lives isn't a tell-all. Both of Us, which arrived in stores Tuesday, was published to honor those 30 years.

"Well, I wrote it because I missed her, and it was a way to keep the line between us going," he said on Tuesday's Today show. "I still felt she was there when I wrote this."
Credit: SMPD/Splash News Online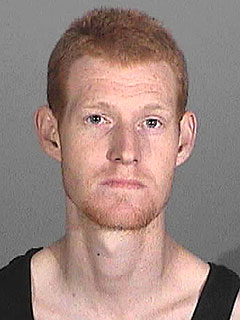 Originally posted 08/24/2011 03:15PM
Redmond O'Neal narrowly dodged a prison sentence Wednesday after a judge agreed he needed more treatment.

O'Neal, 26, pleaded no contest to felony gun and heroin possession in a Los Angeles courtroom and was sentenced to one-year inpatient treatment. The troubled son of Ryan O'Neal and the late Farrah Fawcett will remain on probation for the next five years.

In a joint statement, O'Neal's attorneys Richard Pintal and Michael Brewer told PEOPLE: "We are pleased and grateful that the judge gave Redmond further treatment rather than incarceration. His history of addiction warrants this approach."
Credit: Fame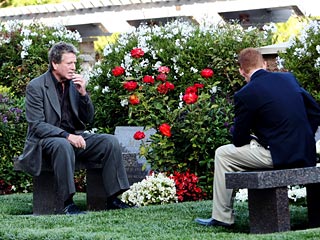 Originally posted 06/26/2010 04:30PM
Ryan, Tatum and Redmond O'Neal commemorated the one year anniversary of the death of Farrah Fawcett Friday by visiting the actress' Los Angeles gravesite.

Redmond, Fawcett's 25-year-old son, was on a day pass from a sober living facility where he is undergoing court-ordered drug rehab.

"I saw my mom's gravesite for the first time today," Redmond told PEOPLE at a private gathering Friday evening to celebrate the opening of The Farrah Fawcett Foundation, founded to promote funding for alternative methods of cancer research. "I miss my mother so much. I'm glad she's not suffering anymore. I know she's looking down on us."
Credit: Bauer-Griffin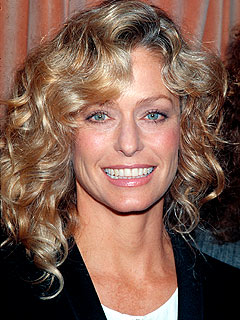 Originally posted 03/10/2010 06:30AM
It was no oversight. The executive director of the Academy of Motion Picture Arts and Sciences has apologized to the friends, family and fans of Farrah Fawcett, who was conspicuously omitted from Sunday night's Oscar-event tribute to Hollywood personalities who had died over the past year.

While some agents and publicists, besides actors, were included in the memorial, Fawcett, a high-profile star better known for her TV work (who also appeared on the big screen), was not. Neither was Gene Barry – who was seen in both versions of War of the Worlds – or Bea Arthur.

Among those criticizing the Academy for its selective omissions were critic Roger Ebert and Oscar-winner Jane Fonda.

In response, the Academy's Bruce Davis, who was responsible for the "in memoriam" segment (and has been since the tradition began in 1993), said late Tuesday: "There's nothing you can say to people, particularly to family members, within a day or two of the show that helps at all. They tend to be surprised and hurt, and we understand that and we're sorry for it."
Credit: Tony DiMaio/Startraks, Gary Lewis/Bauer-Griffin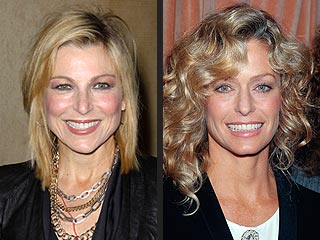 Originally posted 03/09/2010 07:00PM
"On behalf of myself, my father Ryan O'Neal and my entire family, we are deeply saddened that a truly beautiful and talented actress Farrah Fawcett was not included in the memorial montage during the 82nd Academy Awards. We are bereft with this exclusion of such an international icon who inspired so many for so many reasons. Beautiful, talented Farrah will never be forgotten by her family and amazing fans."

• Tatum O'Neal.
Credit: Robin Platzer/Time Life Pictures/Getty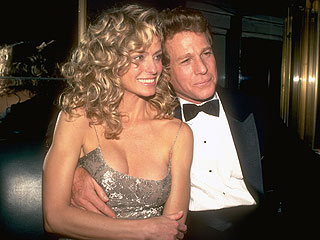 Originally posted 03/08/2010 02:50PM
Farrah Fawcett's longtime partner, Ryan O'Neal, has joined other Hollywood figures including Jane Fonda and Roger Ebert in expressing dismay that Fawcett was left out of the "In Memoriam" segment of Sunday's Academy Awards.

"There is no comment other than we were disappointed that she was not included," a rep for O'Neal tells PEOPLE.

Fonda and Ebert both Tweeted about the snub during the broadcast. "No Farrah Fawcett in the memorial tribute? Major fail," Ebert wrote. "And where was Farrah Fawcett? She should have been included #oscars #FAIL," wrote Fonda.
Credit: Whittle/Splash News Online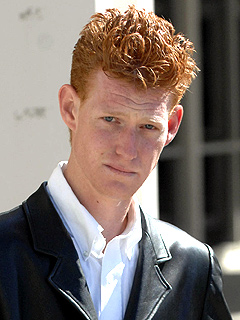 Originally posted 03/03/2010 04:20PM
Redmond O'Neal, appearing in court Wednesday for a status hearing on his judge-ordered drug rehab, tells PEOPLE that his late mother Farrah Fawcett is on his mind as he fights addiction.

"I'm doing great. I am focused on my recovery and plan not to let anything get in the way," O'Neal, 25, says. "I am doing my best to make my mother proud."

As part of the evaluation, L.A. Superior Court Judge Michael Tynan eliminated all home visits for O'Neal, who is in a one-year residential facility, telling him, "Right now, pal, you are still in trouble. You need to take a good look inside or nothing will ever change."

O'Neal's incarceration stems from a January 2008 drug arrest and a probation violation. He's scheduled for another progress report on April 7.
Advertisement
The most buzzed about stars this minute!
Treat Yourself! 4 Preview Issues
Got a News Tip?
Send it to our People.com editors!