02:30 PM EDT 02/25/2015
Gabrielle Giffords
Credit:

Andrew Burton/Getty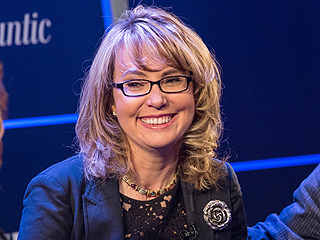 Originally posted 02/24/2015 07:00PM
Since Gabby Giffords belted out "Maybe" from Broadway's Annie in a Facebook video that went viral last week, the former congresswoman wants fellow brain-injury patients to know that music has helped her to recover.
Credit: Andrew Burton/Getty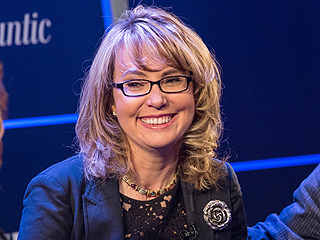 Originally posted 02/18/2015 02:35PM
Four years after getting shot in the head, Gabby Giffords still struggles to speak – but that hasn't stopped her from singing her heart out!
Credit: TODAY. Inset:Paul Marotta/Getty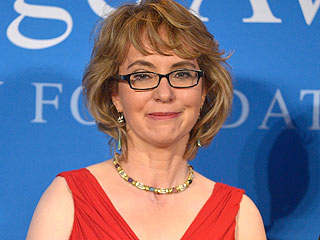 Originally posted 01/09/2014 11:00AM
Former U.S. Rep. Gabrielle Giffords narrowly escaped death three years ago, and she marked the anniversary in fearless fashion Wednesday: by skydiving.

The Arizona politician's life changed forever on Jan. 8, 2011, when a disturbed local man opened fire during a ceremony outside a Tucson grocery store. Six people died and 13 were wounded, including Giffords, who suffered life-threatening and ultimately life-altering injuries after being shot in the head.

Yet Giffords, 43, intended to send a clear message on Wednesday when she jumped out of a plane in her home state with a Navy SEAL and a parachute strapped to her back – and a big smile on her face. "I'm alive," she told Today's Savannah Guthrie, who covered her bold leap.
Credit: Nigel Parry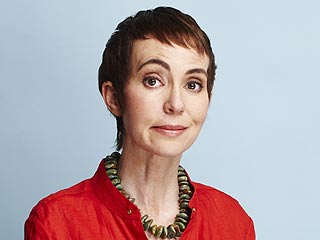 Originally posted 01/04/2013 08:00AM
Gabrielle Giffords, the former member of Congress from Arizona who was gunned down at a Tucson shopping center two years ago – and then courageously fought to recover from her injuries – will meet privately Friday with the families of the Sandy Hook school in Newtown, Conn.

The event will be held at a private home and is not open to the public.

Giffords, 42, sharing a Facebook post from her husband, former astronaut Mark Kelly, after the Dec. 14 school shootings, said that the time was now to begin a national dialogue on strengthening gun control. This week, she and Kelly met with New York City Mayor Michael Bloomberg, a staunch gun-control proponent, on the issue.
Credit: AP (2)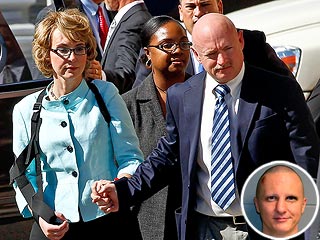 Originally posted 11/08/2012 03:55PM
Jared Loughner, the man who killed six people and wounded 13 – including Gabrielle Giffords – in a 2011 shooting spree outside of a Tuscon, Ariz., grocery store, was sentenced on Thursday to seven consecutive life terms and 140 years in prison without parole.

"Her life has been forever changed ... immeasurably altered," Giffords's husband, retired astronaut, Mark Kelly, said in court on Thursday with his wife by his side. "Every day is a continual struggle to do those things she was once so ... good at."

Giffords suffered a single gunshot wound through the brain. Although news reports at the time initially indicated the shot may have been fatal, the congresswoman survived and underwent surgery at the University Medical Center in Tucson.

On Thursday, U.S. District Judge Larry Burns said that six of Loughner's life sentences represent the six slain victims, and one represents the attempted assassination of Giffords, according to CNN.
Credit: NASA/Getty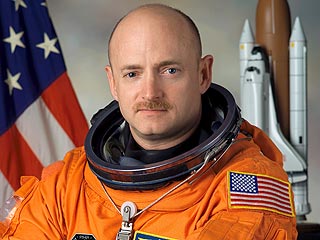 Originally posted 10/09/2012 10:10AM
Mark Kelly, the astronaut husband of former U.S. Rep. Gabrielle Giffords, has written a book – but don't expect it to be about his life.

Instead, Kelly, who flew four shuttle missions and piloted 39 naval combat tours in Operation Desert Storm, has written a children's book with an astronaut mouse as hero, FOX News reports.

Kelly, 48, tells the network he was inspired to write Mousetronaut after taking mice into space for research purposes.
Credit: Nigel Parry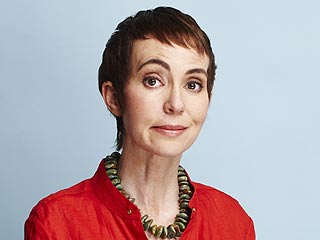 Originally posted 01/22/2012 02:30PM
Arizona Rep. Gabrielle Giffords, who continues her remarkable recovery after surviving a bullet to the brain a year ago, is stepping down from Congress, she announced in a video message Sunday.

"I don't remember much from that horrible day, but I will never forget the trust you placed in me to be your voice," Giffords, 41, says in the video.

"Thank you for your prayers and for giving me time to recover. I have more work to do on my recovery, so to do what's best for Arizona I will step down this week."
Originally posted 11/11/2011 08:45AM
Rep. Gabby Giffords miraculously
survived a bullet to the brain
in January – the first step in what's been a long recovery.
"It's difficult," a bright-eyed Giffords, 41, tells Diane Sawyer about her rehabilitation
in an interview for ABC's 20/20
(around 2:35 in the video).
Giffords's husband,
retired astronaut
Mark Kelly, took hours of home video footage documenting her recovery, for better or worse.
The couple have also
written a memoir
,
Gabby: A Story of Hope and Courage
, which was excerpted exclusively in this week's PEOPLE, about her
fight for survival
.
Originally posted 11/09/2011 08:00AM
Ten months ago, Arizona Rep. Gabrielle Giffords survived the unthinkable: a bullet to the brain.

Now, for the first time since the Jan. 8 Tucson, Ariz., shooting that claimed six lives and left 12 others wounded, Giffords, 41, is opening up about her incredible recovery.

In this week's PEOPLE cover story (with exclusive photos), Giffords and her husband, retired astronaut Mark Kelly, share personal pictures and an excerpt from their new memoir Gabby: A Story of Courage and Hope, written in collaboration with The Last Lecture's Jeff Zaslow.

Though Giffords still struggles to speak, she makes herself crystal clear on one point in particular in the book's epilogue.

"I will get stronger," she vows. "I will return."
Credit: Nigel Parry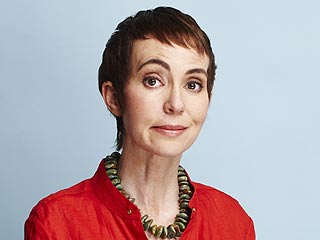 Originally posted 11/07/2011 08:00AM
Out this week, PEOPLE magazine has exclusive photos of Gabrielle Giffords and her husband Mark Kelly at home in Houston to accompany a moving excerpt from their new memoir, Gabby: A Story of Courage and Hope.

On Wednesday, PEOPLE.com will have a sneak peek of the Arizona Congresswoman's story – her own words telling of being shot in the head last January and their emotional journey to getting Giffords to walk and talk again.

The exclusive excerpt and photos will be on newsstands Friday.
Advertisement
The most buzzed about stars this minute!
Treat Yourself! 4 Preview Issues
Got a News Tip?
Send it to our People.com editors!